RInfra Consortium Signs MoU With MSRDC For Versova-Bandra Sea Link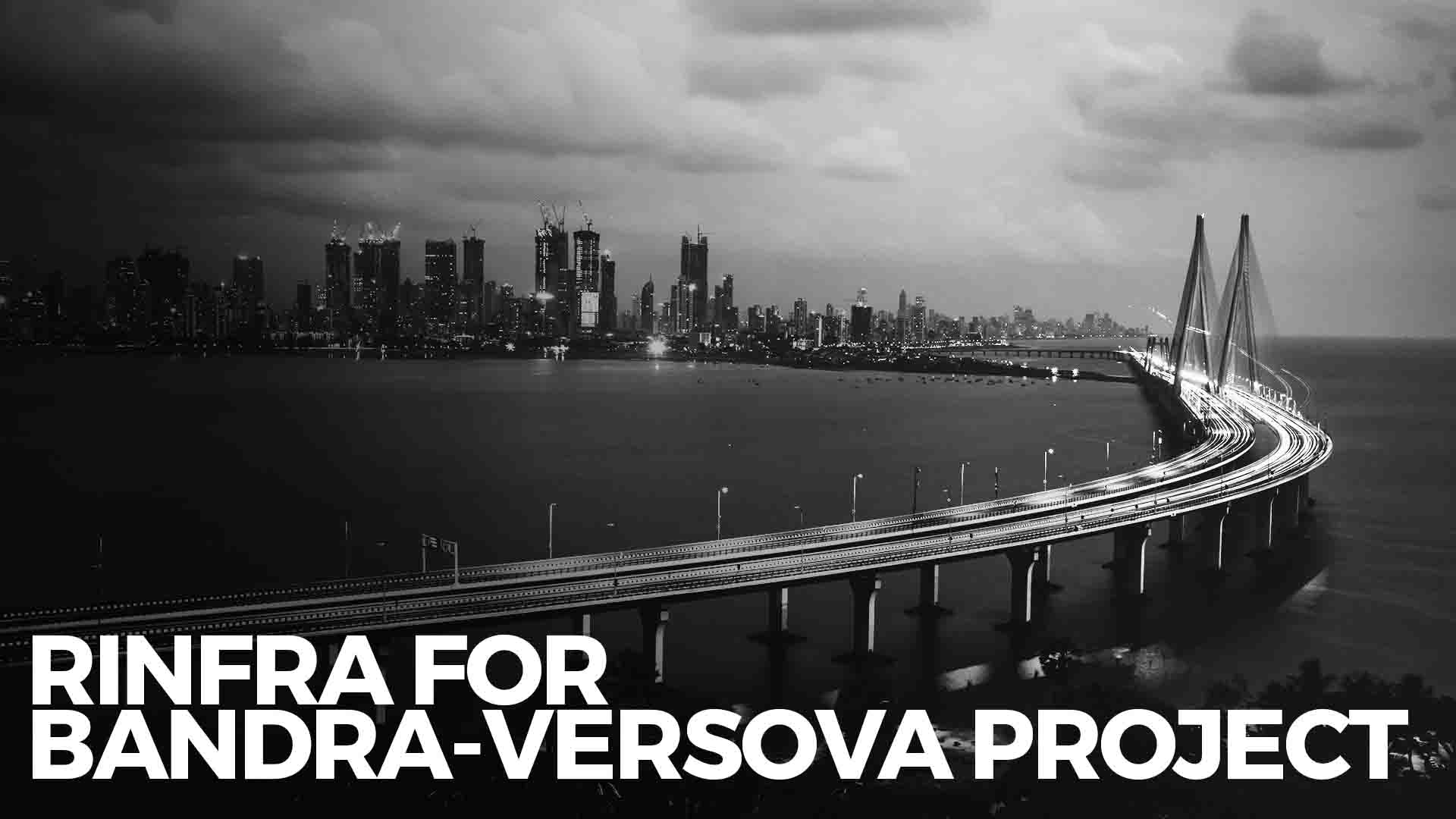 Mumbai: A Reliance Infrastructure- lead consortium signed a Memorandum of Understanding (MoU) with the Maharashtra State Road Development Corporation (MSRDC) for the construction of the Versova-Bandra Sea link worth Rs. 7,000-crore.
The construction of the sea link bridge will begin shortly from October and has a time-frame of five years.
According to Radheyshyam Mopalwar, Vice Chairman and MD – MSRDC, said that the 17.7 km bridge is expected to effectively cut down the travel time between Bandra and Versova to just 15 minutes.
"Reliance Infrastructure Limited – Astaldi SpA (Italy) Consortium signed an agreement with MSRDC today for construction of prestigious Versova-Bandra Sea Link Project in Mumbai," said the company in a statement.
This consortium had earlier seized the EPC contract (engineering, procurement and construction) for the sea link project on a competitive bid basis, and had emerged as the most competitive bidder with a bid of Rs. 6,99.99 crores.
The other bidders for the project were L&T and Samsung, Hyundai Development Company and ITD, said RInfra in a statement, adding that the tender for the construction of the second sea link on the Arabian Sea on EPC basis was floated by MSRDC.
Mopalwar added that MSRDC and the RInfra consortium plans to start the work on the project from the next month.
Vineet Jalan, CEO – RInfra, said that the existing Bandra-Worli sea link carries upto 10 lakh vehicles per annum. He added that the new sea link between Versova and Bandra is expected to burgeon to nearly 10 times, or one crore vehicles a year.   
The main eight-lane Versova-Bandra sea link's length will be 9.6 kilometres and will have three connectors at Bandra Carter Road and Juhu respectively. It will have three toll collection points and will be three times longer than the currently functioning Bandra-Worli sea link.
Mopalwar mentioned that the total project cost would be around Rs. 11,332.82 crores and the engineering cost would stand at around Rs. 7,000 crores. MSRDC will add in 20-30% equity in the project apart from raising loans.