SBI And LIC Offer Loans At Concessional Rates For Flood Affected Kerala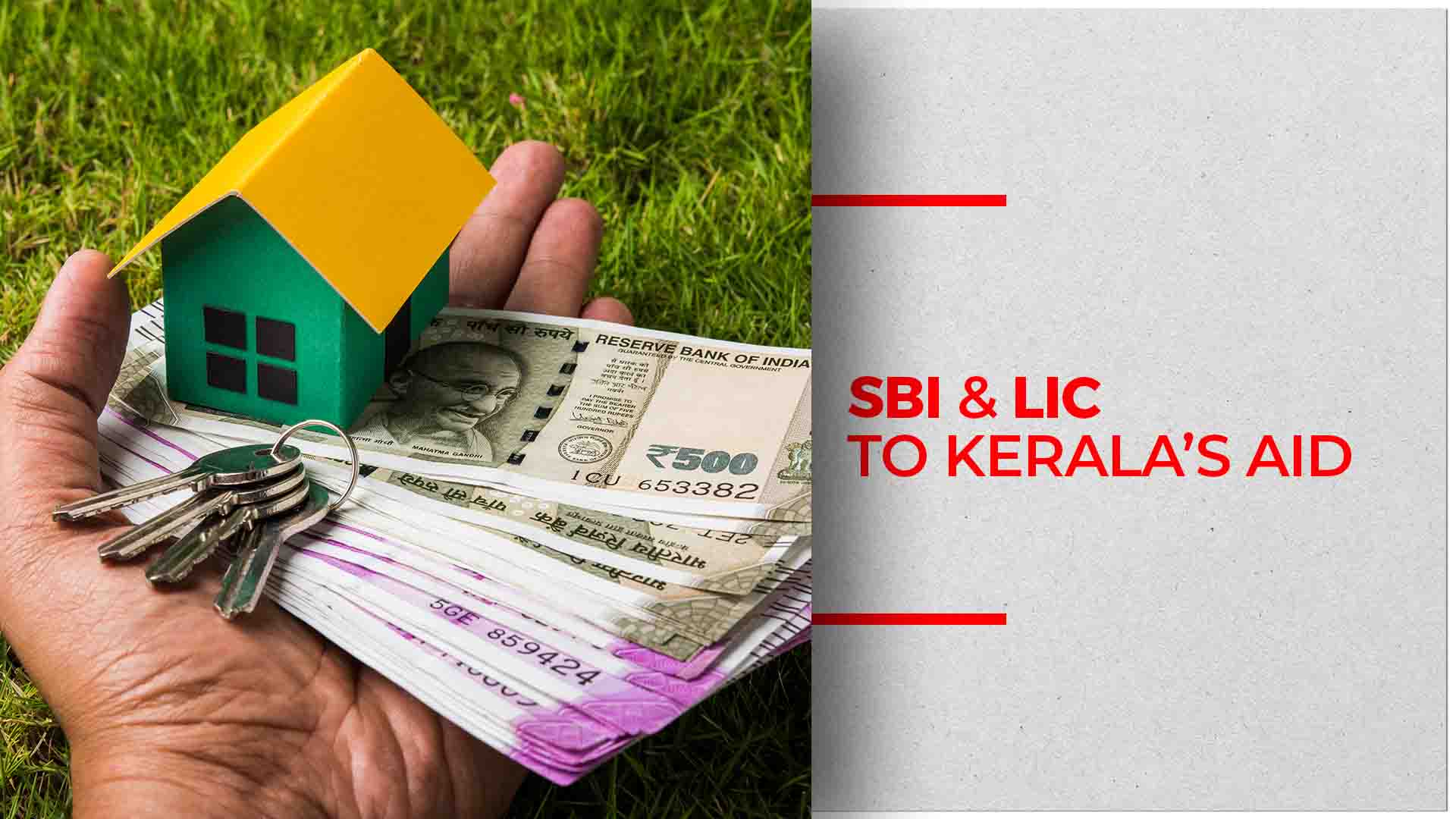 SBI, LIC Housing Finance and Muthoot Home are offering loans for concessional rates for renovating homes to help those affected in the flood-affected state of Kerala.
SBI, LIC and Muthoot Home Monday are offering loans on concessional rates for the repair and renovation of homes for flood-affected Kerala. The SBI (State Bank of India) will offer special term loan at 8.45% for borrowings up to Rs 10 lakh for the repair and renovation of homes in flood-affected areas of Kerala without any processing fees on the loan.
SBI said that the special rate is applicable for home loans for the repair submitted prior November 30th, 2018. Similarly, LIC Housing Finance will offer loans up to Rs 15 lakh at the concessional rate of 8.5% under Kerala Flood Scheme.
LIC Housing Finance stated that according to the scheme, loan up to Rs 15 lakhs will be provided for properties located in the flood-affected areas of Kerala for the purpose of reconstruction, repair, renovation and upgradation of housing units and customers can apply for the loan till October 31st.
The company has also decided to not levy additional charges owing to late payment of EMI for August and September 2018. All charges owing to late payments and recovery charges have been dropped till September 2018.
Muthoot Home Fin, a subsidiary of Muthoot Finance under Punarnirman Kerala is also providing special loans for renovating and reconstructing houses affected by the floods in Kerala. Loans up to the amount of Rs 10 lakh would be processed for a longer time period with easy documentation.
The scheme will be valid till December 31st, 2018 and maximum loan term is for a period of 20 years. The PMAY (Pradhan Mantri Awas Yojana) subsidy is also available.
The Kerala floods began in July of this year and has severely affected a large portion of the southern states.
ALSO READ: Ambuja Cement Takes Lead To Stabilise Lives Of Flood Affected People In Kerala