Unlocking The Potential of India's Proptech Industry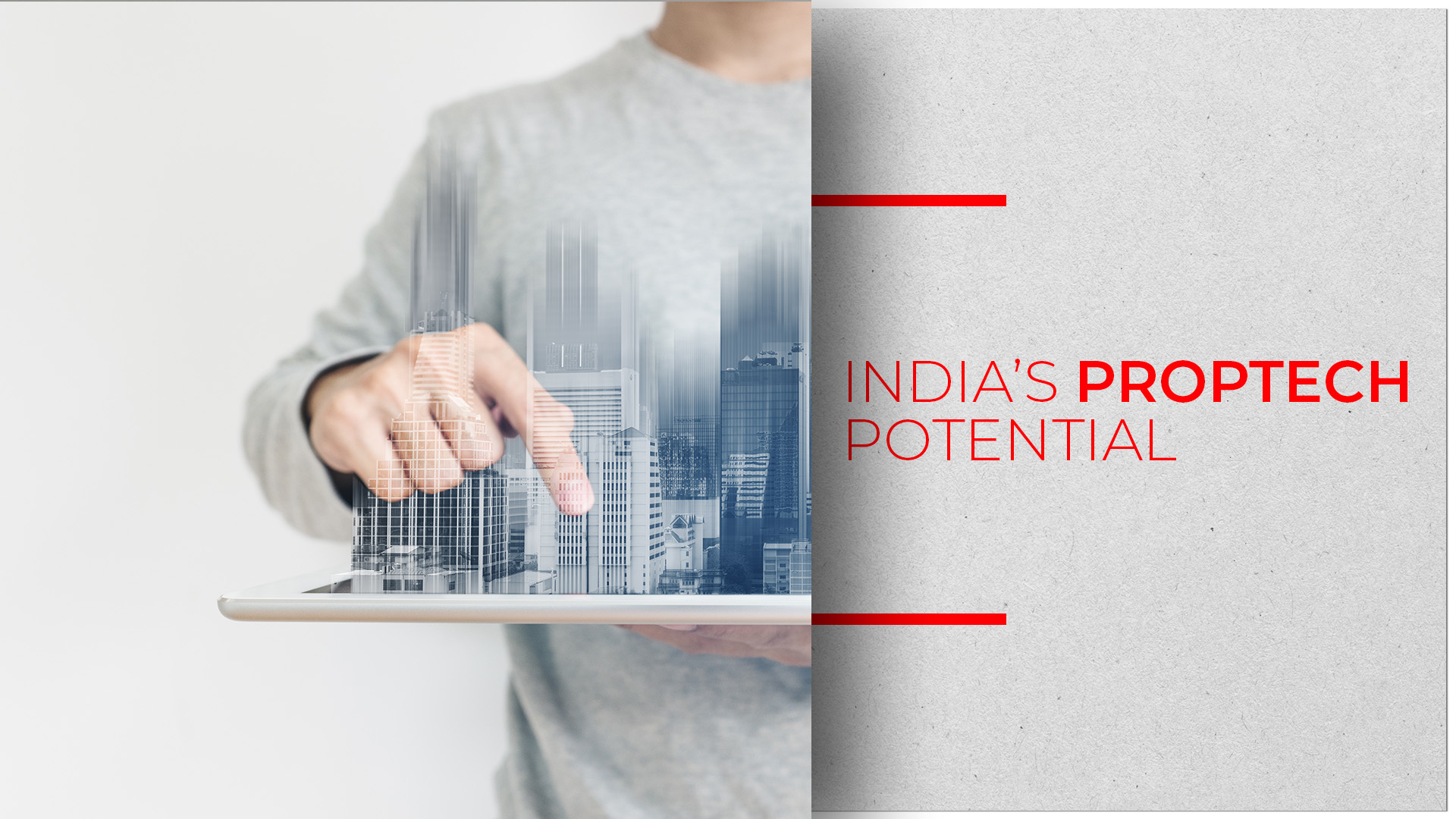 Proptech, the union of property and technology, is a sign of how even the most rigid and traditional industries like real estate requires the adoption of technology.
With respect to India, the proptech scenario is set to gain momentum, mainly due to the burgeoning real estate market in the country and the increased adoption of technology by its citizens.
It is expected that by the year 2030, Indian real estate market will contribute 15% of the nation's GDP, ranking as the third largest real estate market globally. ( a joint report by KPMG and NAREDCO)
According to a JLL report, India has been one of the most dynamic proptech markets in the Asia Pacific region, as it has recorded maximum proptech deals since 2013. Thus, proptech is set to disrupt the Indian real estate industry.
Currently, proptech in India is highly dominated by online brokerage platforms mainly focusing on residential spaces, with a selected few trying to tap into the commercial brokerage space.
However, there are several proptech companies that are harnessing technologies like Augmented Reality and Virtual Reality to enable various purposes like monitoring of energy consumption, simulation of interior designs, property tours, etc.
Real estate firms should now aim to create technology-enabled solutions for the industry that drive service and product differentiation. For this, companies should explore blockchain and the use of digital currencies to simplify processes while maintaining the rules related to these technologies.
The future of the real estate sector lies in the fusion of human skills and modern technology. Key advancements have already been made in the area of cloud-based real estate portfolio management services and BIM.
Taking a cue from global proptech trends, here are a few areas where tech startups in India should venture into:
There has been a rise in India's Grade A office stock and institutional holdings. This has opened the door for creating solutions to monitor energy consumption and savings in real-time, along with carbon credit trading for private stakeholders.

Creation of online crowdfunding and auction platforms will allow retail investors to gain access to completed buildings or brownfield projects. The platforms can further connected to blockchain technology to leverage its benefits.

Firms can develop and utilize cloud-based appraisal software that can produce valuation and appraisal reports with built-in datasets.

Understanding the concept of IoT and machine learning. Building operations management can be more efficient when such technologies will be used to track equipment level performance.