League Makers – Featuring Prashin Jhobalia Of House of Hiranandani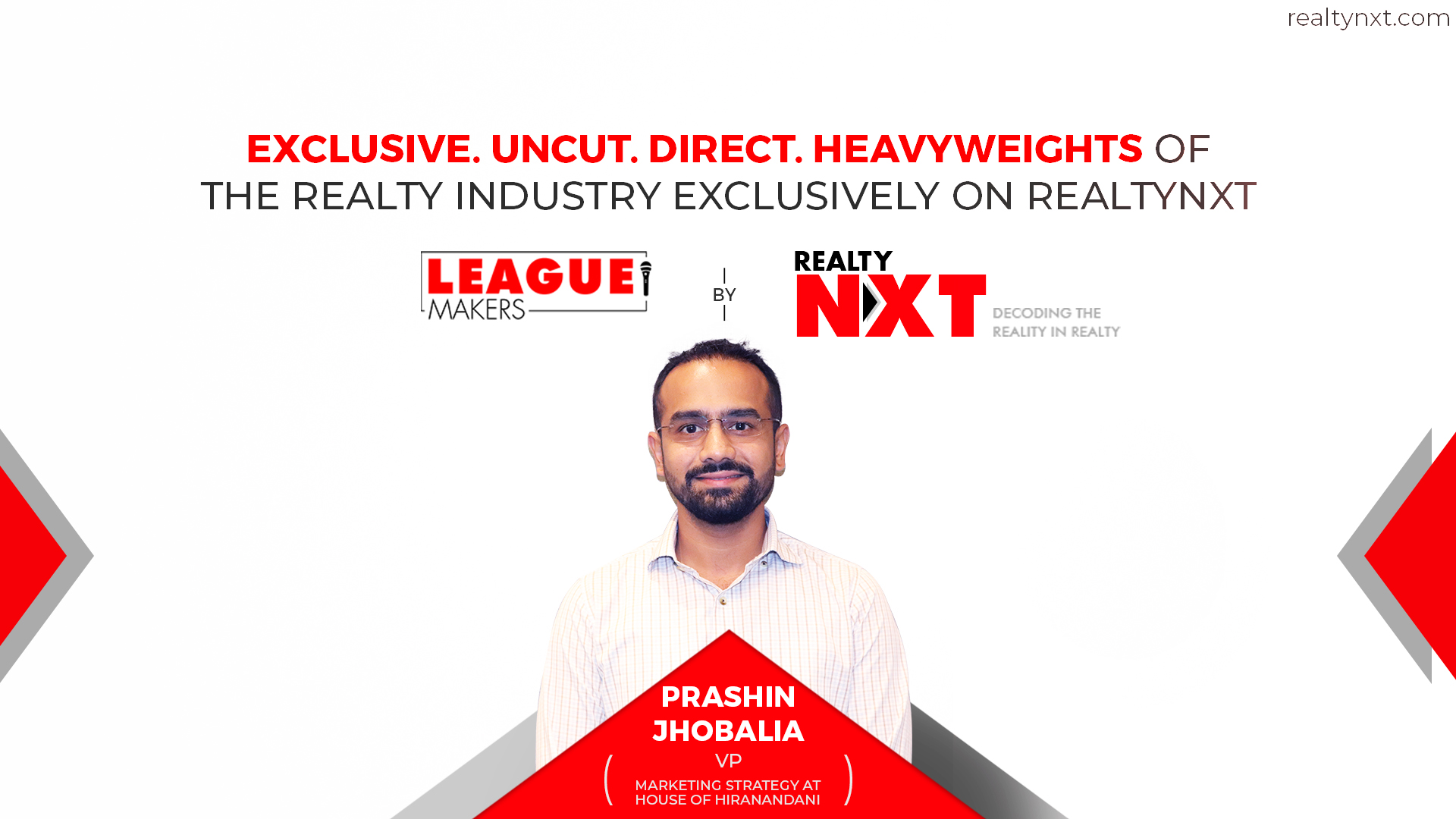 League Makers is a brand new series by RealtyNXT. It features the top-level managerial executives in the real estate industry. RealtyNXT interviews these top shots to know how the current market functions, getting industry insights, what innovations are they integrating into their companies and their product offerings, and understanding their journey as a leader and as an individual.
How did Prashin Jhobalia, someone who began his career by working with the pioneers of media and marketing, landed up in the real estate industry? Well, he has an interesting story to tell.
Jhobalia, the VP – Marketing Strategy at House of Hiranandani, says that the concept of real estate was not a new discussion in his house. Infact, it had always been a part and parcel of it. He says that he had always been an advertising and a media person.
It was at Ogilvy, the advertising agency where he worked priorly, was where he learned about real estate while handling a client. One of his clients came up to him and asked him to join Godrej, which he thought had some promising plans. Since then, there is no looking back.
Innovation and technology are the two factors which are revolutionizing nearly all industries and fields today. And real estate is no exception. When asked about what role does technology play in real estate and branding and marketing, he was quick to answer.
According to him, technology is all with us at the end of the day. There has been an evolution in technology with respect to marketing campaign where one can track every rupee spent. This evolution in technology will be continuous.
Yet he says that technology should evolve from a product's point of view, and adds that cars and homes have been two segments which are not really involved with technology.
He feels that builders and developers it is very important to get technology from a product's standpoint. He mentions that if we (developers) are committing a possession period of 3-4 years and during that period if we become obsolete with technology it is very well that we may also be obsolete with homes.
ALSO READ: House Of Hiranandani Scoops Two Real Estate Awards