RERA Will Apply To Projects Prior To Its Implementation: HRERA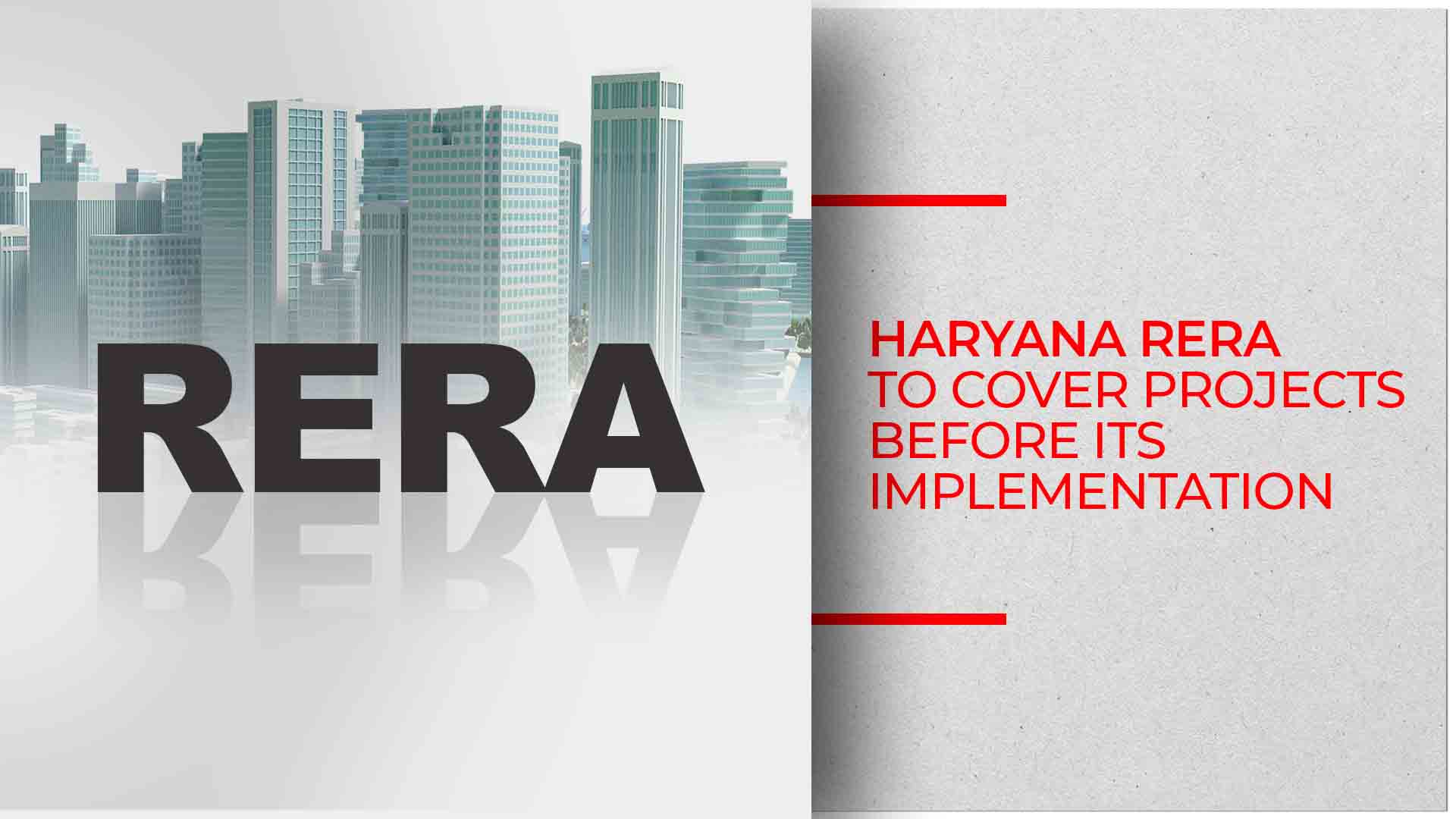 The Haryana Real Estate Regulatory Authority (HRERA) cleared that it had the power to give a ruling on projects that were completed prior to the RERA act.
The Haryana Real Estate Regulatory Authority (HRERA) cleared that it had the power to give rulings on the projects that had been completed before the RERA Act came into force. Also, the projects not been registered with the authority at the said time came under its jurisdiction. The decision will have a wide effect on the real estate sector in Haryana as it will bring all projects under RERA's jurisdiction. It will apply to projects where the developer had applied for an Occupation Certificate (OC) prior to implementation of RERA.
The decision was passed by Rajan Gupta, Chairman of Panchkula bench owing to the petition filed by Madhu Sarin and 23 others against BPTP project in Faridabad. The bench stated that the arguments of flat buyers was one-sided and unequal and directed the developer to pay commission with bank interest from the date of the delay till the possession is offered. It also cleared that the allottees would not be liable to pay GST.
The complainants had purchased apartments at BPTP project between 2009 and 2011. The agreement of sale was done in February 2011 by the company. They had approached the bench after the builder issued possession notices in March 2018 and sought an additional Rs 13.05 lakh as escalation cost.
Sudarshan Thakur, Counsels for the complainants stated that possession should have been provided in 2013 but was given in 2018. As compared to the basic price of the flat of Rs 26.64 lakh, complainants had paid Rs 30.05 lakh including both the Internal Development Charge (IDC) and External Development Charge (EDC). The developer had also demanded an additional amount of Rs 13.05 lakh.
Thakur also stated that after much delay, the demand of additional amount as escalation cost, VAT, GST, electrification, sewage treatment plant, power backup, club membership and others was arbitrary. He also sought to get the complainants compensation for the delayed possession.
The developer stated that demand was as per the agreement and HRERA had no jurisdiction to hear the complaint. The agreement was executed before the HRERA Act and other rules were implemented.
However, HRERA cleared that it had complete power to decide on the dispute and also upheld the argument presented by the complainants.
ALSO READ: Haryana RERA: Projects Lacking OC Come Under RERA But HC To Mark The Boundary