EWS Houses To Be Transferred To Haryana Housing Board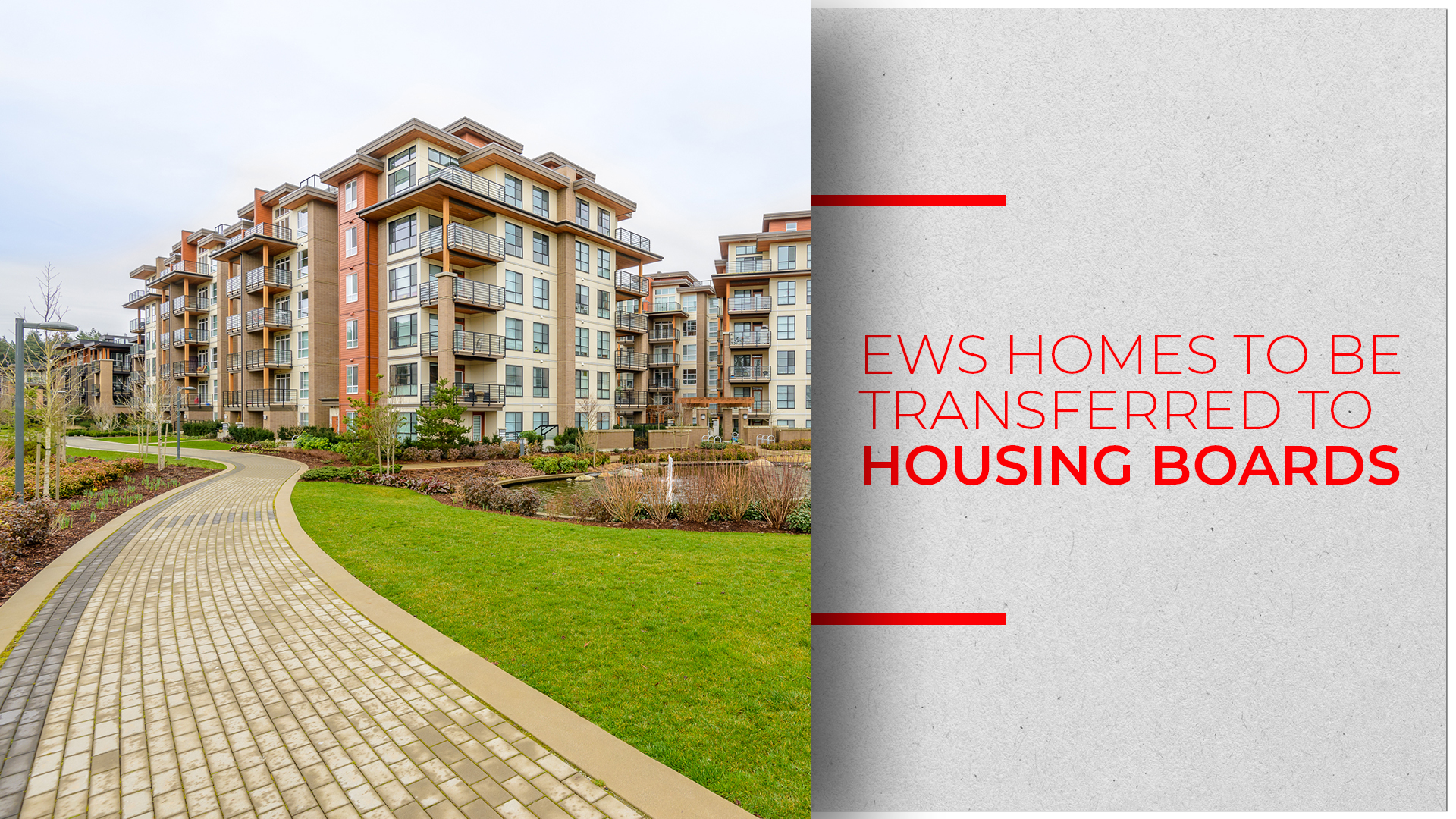 MCG (Municipal Corporation of Gurugram) invited applications for the PMAY scheme last year and received 37,000 applications from Gurugram. The state government has directed all developers to transfer the inventory of the EWS houses to the state housing board.
In a move to ease the process of allotment of houses under the PMAY (Pradhan Mantri Awas Yojana), the state government has directed developers to transfer the inventory of EWS houses to the state housing board.
Previously, the project developers would invite applications and conduct a draw of lots in the presence of concerned government officials. However, now every allotment by the housing board will be done as per the list of applicants covered by the scheme.
MCG had invited applications under the PMAY scheme last year and received 37,000 applications from residents across Gurugram. A total of 21,000 applicants were shortlisted as beneficiaries under the scheme.
Mahendra, city project officer at MCG said, "Earlier there was a possibility of fraud in the allotment as many applicants would get false affidavits to qualify for the BPL category so that they are eligible for the house. Now, the allotment would be done by the housing board and all applications will be linked to the Aadhaar leaving no scope for fraud".
One has to be a resident of the district and their income should come under the non-taxable income limit to be eligible for the scheme. The person should also not have more than one property in Gurugram.
The beneficiaries were then divided into three categories namely beneficiary led house construction, credit-linked subsidy (CLS) and affordable housing in partnership (AHP).
Mahendra added that among the shortlisted, a total of 18,000 applied for the houses and the rest needed financial assistance for constructing a house on their own land. A total of 18,000 houses have to be developed in the city under PMAY till 2022. Although, 27,000 beneficiaries were shortlisted after a second round but the number reduced to 21,000.
Although, MCG is a coordination agency, the 18,000 housing units would be developed by the state housing board with HUDA and HSIIDC. The work would be allotted to a construction company for the project and housing board will look after the process of construction.
The department of urban local bodies has invited applications for licenses to develop affordable housing projects under the PMAY. The applications are needed to be submitted by September 23rd.
Commenting on the land requirement, Mahendra said, "There is land available in all the Huda sectors with the housing board that can be used for developing the houses under the scheme".