RERA's Success Should Be Emulated: Urban Housing Minister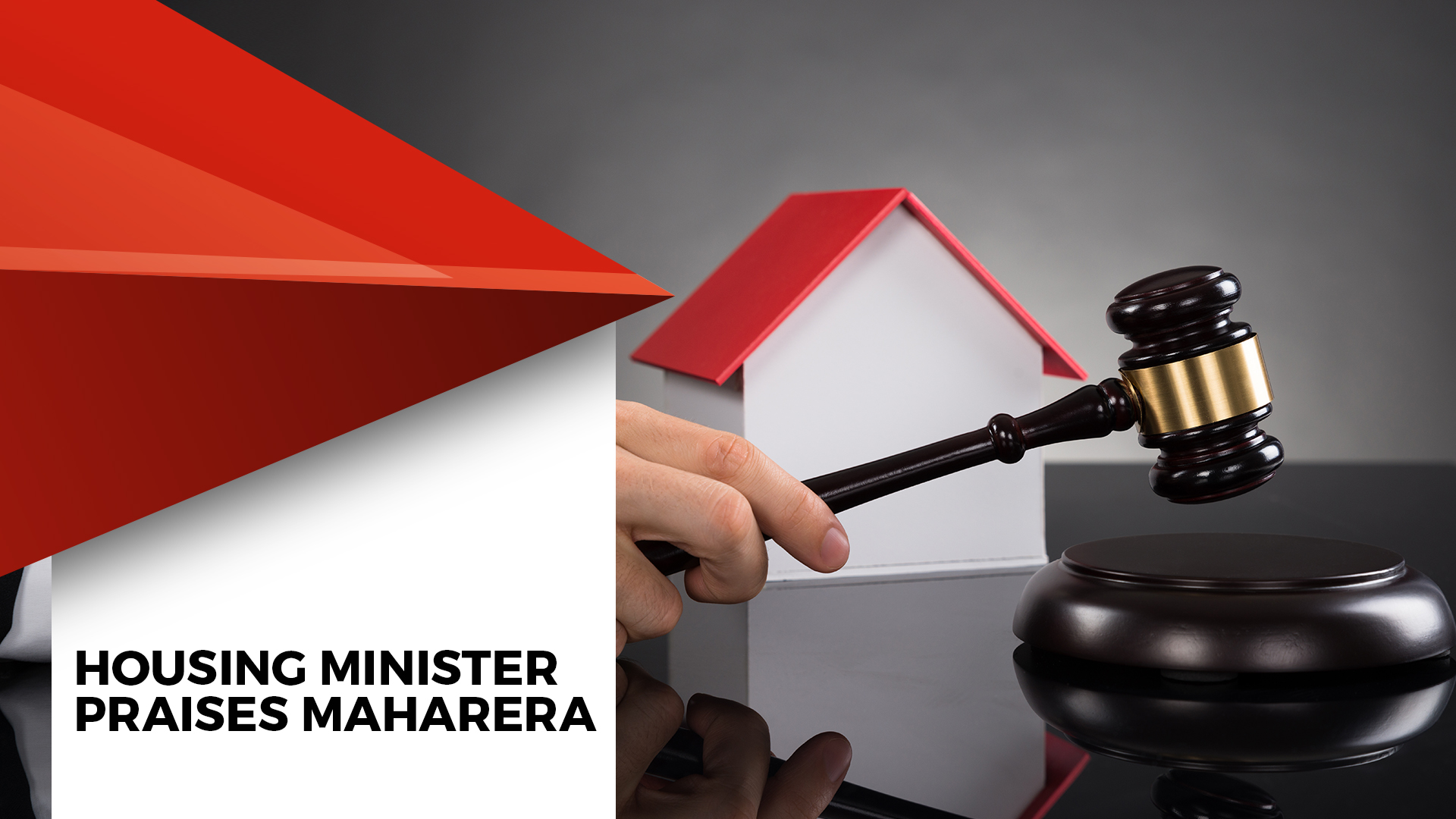 Urban Housing and Urban Affairs minister lauded the Maharashtra government for its successful implementation of RERA Act, 2016.
The minister of urban housing and urban affairs, Hardeep Singh Puri lauded the Maharashtra government for their successful implementation of the Real Estate Regulatory Authority (RERA) Act, 2016. This was in relation to the redressal of 70% of the total 4,000 complaints lodged with the Maharashtra Real Estate Regulatory Authority (MahaRERA). The minister also stated that it was an achievement worth being followed by other states.
MahaRERA has been successful as 17,000 projects and 14,000 real estate agents had registered themselves with the authorities. The state has achieved 70% success in redressal of complaints.
Two years after attending the state regional workshop on the implementation of RERA, he said that Maharashtra is leading the country not only in registration but in complaint, redressal adding that other states should match the standard set by the state. However, he cleared that the central government would not support the modification of the RERA rules.
The minister stated that 28 states and Union Territories have followed the rules under RERA with the exception of Jammu and Kashmir. The north-eastern states have cited land issues and West Bengal has its own real estate rules, which have been sent to the law department.
Hardeep Puri said, "I do not want to pre-judge what it will have but we as a ministry are vehemently against any tweaking of the existing RERA rules or their dilution. We will not be party to such a move and not recommend presidential assent".
Speaking on the western region, he pointed that Maharashtra apart from implementing RERA and establishing the related authority had taken the initiative of conciliation mechanism by way of alternative dispute resolution (ADR) to take care of issues faced by aggrieved home buyers. He also added that till RERA is implemented across the country, the effect would not be visible. The minister also cleared that he was satisfied with the western states including Gujarat, Rajasthan and Goa for their work towards implementing RERA.
The minister also said that he was hopeful that all states would register and the realty sector will receive the necessary boost. This will create a win-win situation for developers as well as home buyers. He also stated that a committee has been formed to look into residential projects that have been facing delays in Noida, Greater Noida and Yamuna region.
Puri also cleared that the ministry's proposal to prepare a stressed asset fund to complete a project in case the builder does not follow owing to lack of funds. The stressed assets would help the developer to complete pending projects via funding.
With 300km of metro line prepared across the country, the minister stated that there will be zero delays in implementation of projects. He also said that all land issues will be resolved in time.
ALSO READ: Housing And Urban Affair Ministry Takes Over RERA Administration