AI To Make Real Estate Paper-Based Transactions Effortless And Easy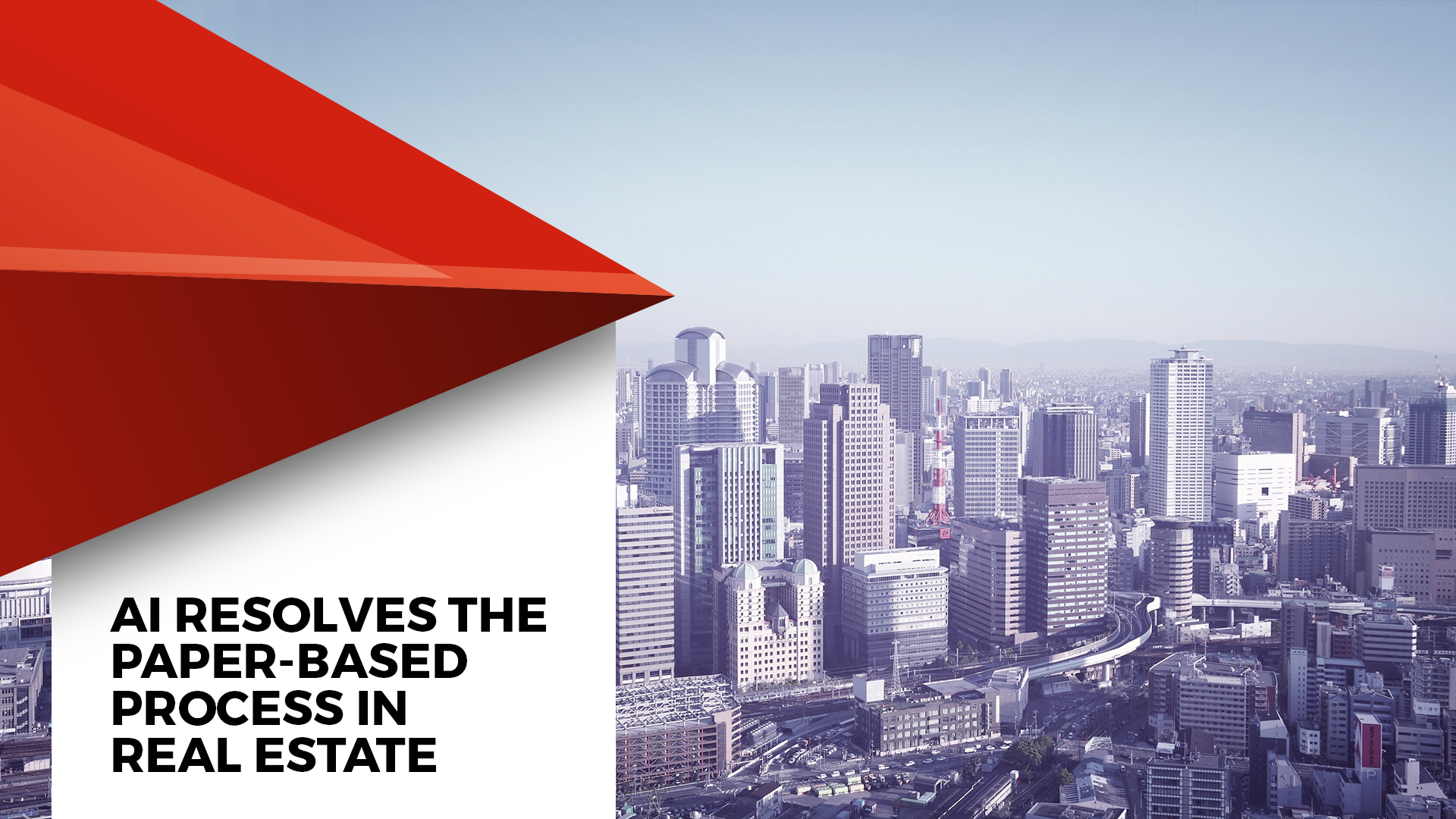 The implementation of AI in the real estate sector will help to bring transparency and better the relationship between homebuyers and the property developer/owner.
The real estate sector and virtual technology have joined hands through AI and machine learning to enhance the experience of the homebuyers. Artificial Intelligence can help both developers in interacting with each other and have a better experience during the transaction.
Assisting Real Estate Sector In Smooth Operations
A majority of real estate transactions are still paper-based with financing and loan applications, floor plans, and insurance policy forming a majority of operations. In short, the real estate sector is flowing in an ocean of paperwork with documentation taking up a major chunk. This is where Artificial Intelligence can make a major impact.
In order to keep everything up to date to save every bit of information from being misplaced, Natural Language Processing tools are used for processing the text and documents to locate information that can be hard to trace once any paper gets misplaced.
Real Estate companies such as Zillow have been utilizing intelligent process automation tools with AI capabilities to enter data from different systems. This is done using autonomous bots thus saving precious time. Apart from keeping information organized, AI can help to streamline processes and speed up tasks that might take days or months with its human counterparts.
A number of real estate property owners utilize AI systems to communicate with both property suppliers and vendors. These systems track data from the properties and recommend managing tasks on the basis of common patterns.
Changing Real Estate And Marketing
AI-based systems are used mainly by commercial real estate marketing and sales professionals to look for better ways to sell and promote a project. The Machine Learning systems can easily identify a tenant who can provide the best return to the property owner.
Artificial Intelligence-based systems can easily generate and validate leads as well as provide an insight into a prospects growth pattern and preference. It helps the real estate agents to reach out to the correct prospect for the said property.
AI systems utilize machine learning to target prospects that would respond to a particular marketing message and then personalize the ads to suit their preference. For example, commercial real estate landlords look for high-growth tech business can alter what they are offering to meet the needs of the workforce. The real estate professionals are utilizing chatbots and assistants to interact with customers as these systems are available 24/7.
Instead of having to call the real estate office to connect with the right person, these chatbots are available round-the-clock to answer any question of the prospect. These questions might be related to amenities, property details, and square footage or even maintenance status. Thus, chatbots can help a real estate company save service cost along with offering 24*7 customer support.
AI Assists In Property Search And Analysis
Artificial Intelligence in the real estate sector can assist companies in analyzing any property they might be interested in. A number of real estate sector companies have started using machine learning to know the market value of a property depending on its previous sale and features. Machine learning can also be used for identifying pricing to predict the future value of a property.
Real Estate company Zillow has mastered the AI-based approach in the property sector to offer timely information. It estimates real estate prices using machine learning and mining a number of data sources.
Machine learning systems can also select social media for customers related to a particular real estate project in a region. Thus, AI can help real estate companies make decisions about rent prices and whether or not they should invest in a particular project.
A number of AI-based systems provided real estate investors with risk assessment based on set parameters. Also, it can notify an investor when a particular deal matches their set criterion. These systems can also keep an eye on websites to monitor any real estate ad matching a prospect's choice. The AI-based systems can easily process information from a number of sources and keep an eye on the present real estate trends. Also, these can alert the companies about any financial problems including prediction of loan defaults.
Artificial Intelligence enabled future can help real estate companies in being aware of the market and offer benefits that can provide prospects a place to live and companies to setup base. In 2016, real estate company Inman pitted a bot against three real estate professionals to offer house recommendation for a real person. The person preferred the answers received from the bot as compared to the human counterparts.
ALSO READ: Artificial intelligence and its impact on Real Estate