Take Down All Buildings Constructed After 1992 In Faridabad: Supreme Court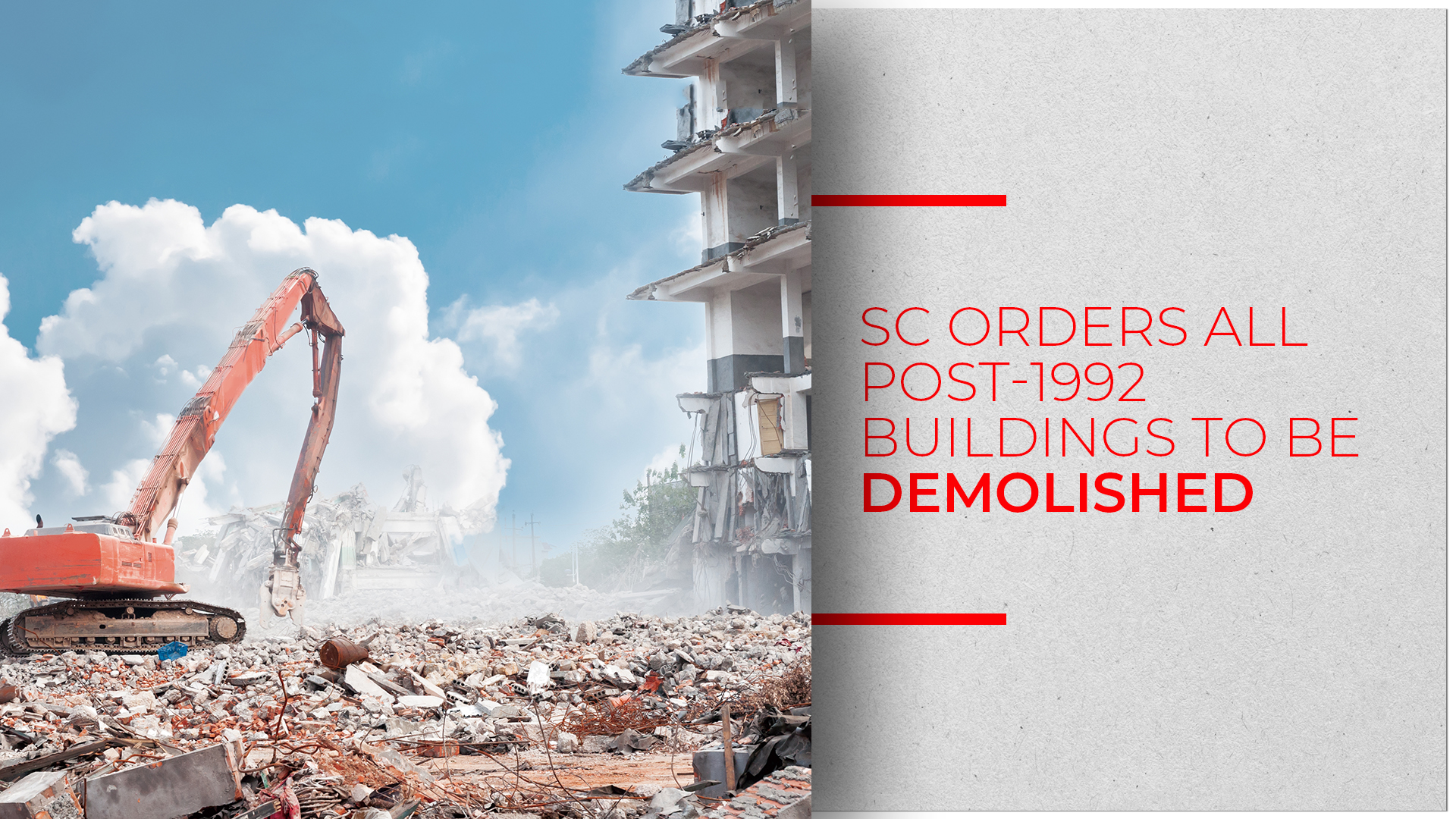 The Supreme Court has ordered taking down of all construction done after 1992 in Faridabad.
The Supreme Court ordered the demolition of all buildings in Kant Enclave of Aravali Range in Faridabad. This order was passed for construction that took place after 1992. It has also imposed Rs 5 crore fine on the company claiming to invest Rs 50 crore in developing the area. The amount is to be deposited within a month in the Aravali Rehabilitation Fund. The decision came as a shock for politicians, bureaucrats, defense personnel who have residential plots in the area.
Kant enclave is a sought-after address spread over 425 acres with 1,650 residential plots and home to prominent government officials including CJI A M Ahmadi and others. The area is at a distance of 6Km from Delhi border and located in proximity to Badkal and Surajkund lakes with Aravali hills in the background.
The court has directed the company to refund the money invested by people for purchasing plots with interest at 18% per annum from the date of investment. Those who have constructed the house, the court has provided them with a compensation of Rs 50 lakh.
The area was developed by R Kant and Company after the Haryana government granted exemption in 1984 for the construction of a film studio and residential complex. However, the permission was taken back after the company's failure to follow the terms and conditions. Later, the company signed an agreement with the government in accordance with the conditions and was permitted construction in March 1992, in spite of the area being in an ecologically sensitive zone.
Owing to environmental degradation in the Aravali and Shivalik hills, the state government in August 1992 declared the area as forest land under the Punjab Land Preservation Act.
However, the status of the land remained in the pipelines for years and the court provided it interim relief. The buyers continued to purchase residential plots with some constructing homes. The state government stated that 33 multi-storeyed buildings had been constructed and 291 plots including three commercial plots had been sold.
The Supreme Court has set December end as the deadline for demolishing all structures.
ALSO READ: Supreme Court Removes Ban On Construction Activity In Maharashtra