Singapore's CapitalLand To Enter US Multifamily Market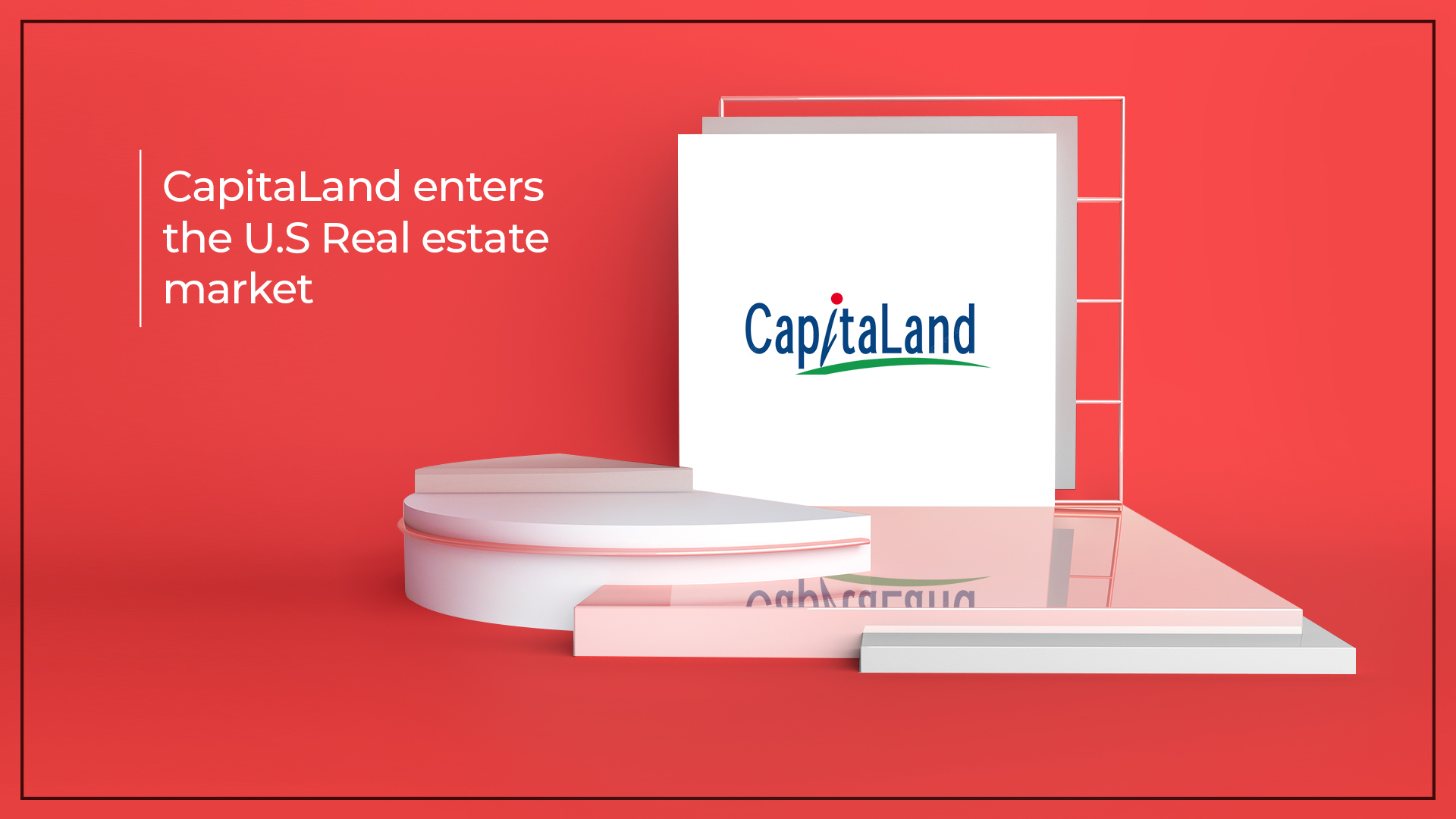 Singapore-based CapitaLand will be entering the US multifamily market with an $835 million acquisition.
With rents showing zero signs of slowing down, the multifamily real estate market in the US has attracted some international investors. Two Australian companies Lendlease and First State Super worked in collaboration to launch an investment platform that plans to build a $2 billion multifamily portfolio in the US.
Now, Asia's largest real estate companies are also looking forward to investing in the US. Singapore's CapitaLand would be entering US multifamily market with its $835 million acquisition of 16 apartment communities in Portland, Los Angeles, Denver, and Seattle. The company believes that this is a serious opportunity for growing its portfolio in US multifamily real estate market.
CapitaLand mainly focuses its business in Singapore and China and expanded into the US in 2015. During the last few years, the company spent $600 million for purchasing five hotels in New York City and Silicon Valley, it also undertook a major stake in corporate housing provider, Synergy Global Housing. One of the interests of CapitalLand is acquiring Class-B properties.
Lee Chee Koon, President and Group CEO of CapitaLand Group said, "The multifamily sector in the US is broad, scalable and a growth sector marked with long-term secular trends. Widely regarded as one of the most resilient and liquid institutional real estate asset classes in the US, this multifamily portfolio offers attractive risk-adjusted returns for CapitaLand.
While we add value to this portfolio of freehold operating assets through asset enhancement post-acquisition, we will also be looking out for more opportunities to build up a sizeable platform and strengthen our expertise in this asset class.
Koon added that as the portfolio expands, they will have the benefit of spinning the assets into investment vehicles and partnership. Apart from expanding long-term housing platform in the US, they have noticed the potential of creating a business in other fast-growing markets such as in China.
As per Gerald Yong, CEO of CapitaLand International, the company views these as value-add opportunities and also plans to improvise units and increase the rental.
Yong said, "We are acquiring a well-diversified portfolio of multifamily assets across several suburban markets in a single transaction, each regional market with a critical mass of over 1,000 units. With leases that are generally renewed annually, we can expect to gain from the rental uplifts after the refurbishment of the portfolio that will take place in phases over the next few years. The stable, reliable cash flows of these Class B multifamily properties make this suburban portfolio attractive than the high priced urban core segment".
Yong continued, "Situated in well-established, well-connected and rental communities, this portfolio of low-rise and garden-style properties continue to be a strong draw for middle-income and skilled professionals working in surrounding employment bubs".
CapitaLand will be acquiring 3,787 apartments units at a price per unit of $220,000. According to the company, the properties are operating at an average occupancy of more than 90% with the average length of stay of two years. CapitaLand sees this as the best time to expand itself into the US multifamily business with real financial upside in the long run.
In a release, the company stated that the multifamily sector in the US has the highest average returns in the commercial real estate asset class, offering close to 10% annually in the previous three decades. The healthy economic fundamentals, job growth, net-in migration trends, low homeownership rates and the booming millennial generation's preferences for geographic mobility and community living in the suburban markets have driven strong demand for rental apartments.
ALSO READ: Singapore Shows Its Tech Chops In Real Estate To The World