Is Real Estate A Good Investment Option In Festive Seasons?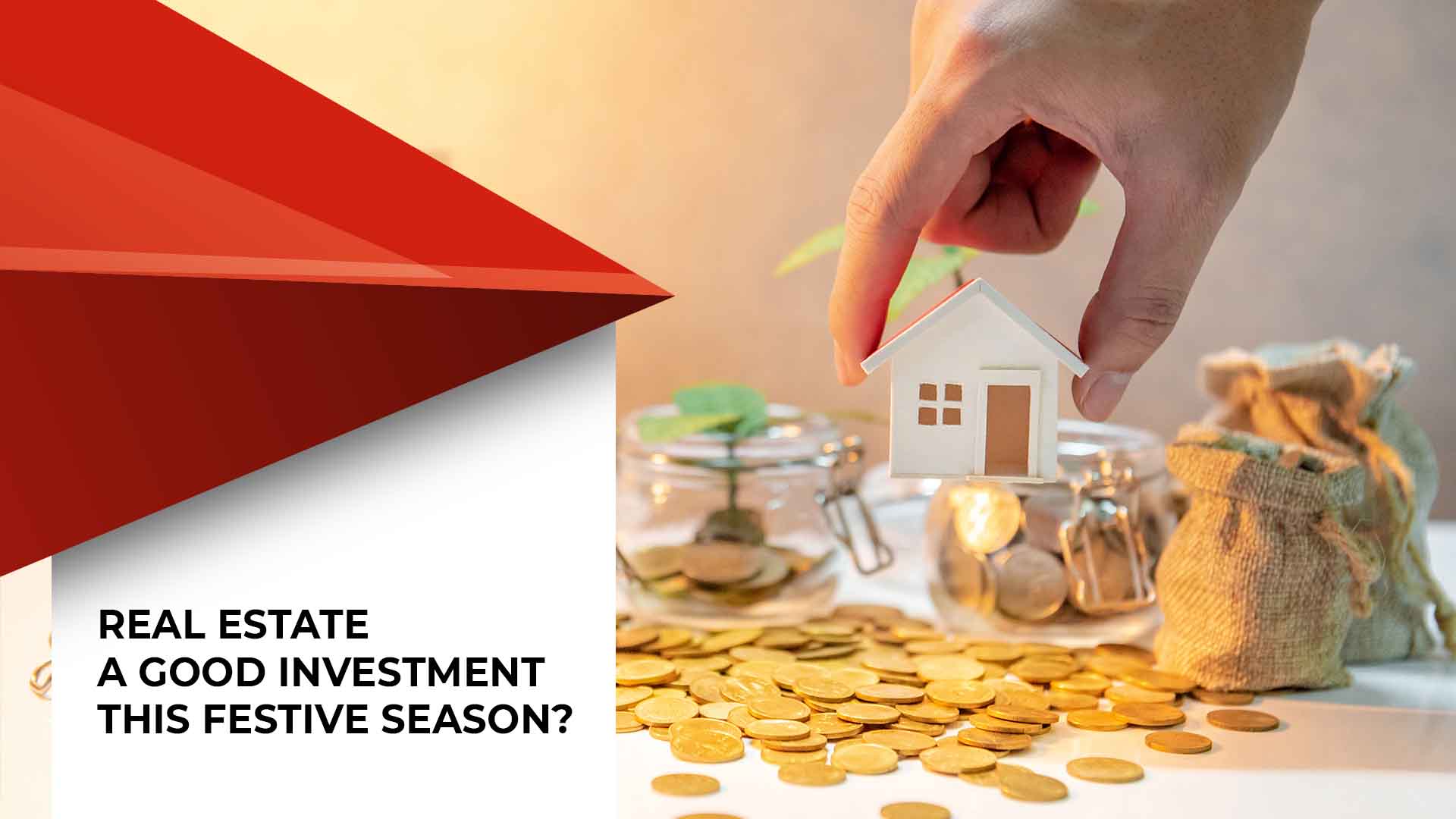 Is this festive season the right time to buy a property?
This is the most frequent question given by the cautious buyer and stagnant residential prices. 
In the last few months, it impacted the market one after the other events such as demonetization, implementation of Real Estate Regulation & Development Act (RERA) and the Goods and Services Tax (GST). However, despite the reduction in the number of a new unit launches, stagnant prices in the last couple of years are demonstrating that the market is in a self-recovery mode and timing is probably most appropriate to invest in real estate. There are combinations of market forces also which will push the residential sector on the road to recovery.
During this festive seasons, some development companies make special offers, such as a plan to introduce flexible payment schemes and interest subvention schemes. Some developers may also explore waiver the maintenance charges for a specific period of 6 months to one year or offer free memberships to on-campus facilities like the clubhouse, etc. The aim is to help the buyer with a manageable cash outflow so that effective monetary benefits are experienced by the buyers.
Listed below are few reasons to buy a home during this festive season:
1) Buying is becoming cheaper: It would not be wrong to state that the past few months have made the home buying relatively cheaper.
Lowering of interest rates on bank loans has bought the vigor back in the sector. Currently, the home loan rates are as low as 8.35%.
From the end user's perspective, it means lower monthly EMIs and lesser interest burden. Banks have introduced new home loan schemes offering flexibility in interest moratorium and principal repayments to bridge the gap between affordability and residential demand.
Unlike before, they target such schemes at urban young working professionals who have both the appetite for home ownership and repayment capacity. Moreover, if one is buying a home for the first time and the annual income is below Rs 18 lakh, he/she will be eligible for interest subsidy of 3 to 4% under Pradhan Mantri Awas Yojna (PMAY) which makes the houses even more affordable.
2) Availability of plenty of options in a ready-to-move-in segment with RERA getting implemented later in 2016 there was a rush among developers to finish their under-construction projects and to offload their unsold inventory. A buyer today has the liberty to choose from the extensive options available in the market in both ready to move in and under-construction projects.
3) Festive Offers: Lastly, the country-wide slump in residential sales and liquidity crunch has prompted property developers to introduce aggressive marketing tactics. Developers dole out freebies and discounts around festive periods such as Navratras and Diwali.
From modular kitchens to air-conditioners, Apple accessories to international holidays, developers woo the reluctant buyer with these handouts depending upon the ticket size. Construction-linked plans, no EMIs until possession, flash sales, and cash discounts are just some of the other incentives available in the market today. The market is flooded with offers and incentives from developers, thus indicating a buyer's market.
Dhaval Ajmera, Director, Ajmera Group, however, feels that the discount offers back by cheap home loan makes the festive season a good time to buy a home. "The offers during the festive period are fairly unique, competitive, one time and mostly customized to suit the target market. From a homebuyer's perspective, this is one of the best periods to scout for their dream homes since these offers are annual. It is fairly encouraging to know RERA (Real Estate Regulatory Authority) and GST rate have made market sentiment positive, further boosting the confidence of the consumers," Ajmera says.
However, he advises homebuyers to proceed with caution and go only for RERA-registered developers with a good track record and opt for the best suitable financial payment plan and buy your dream home. "Home loans at this time turns out to be a lot more attractive. At present, home loans are available at interest rates as low as 8.35% annum, which as it turns out, is among the cheapest in nearly a decade," Ajmera pointed out.