Pune Makes Aadhaar Cards Mandatory For PMAY Projects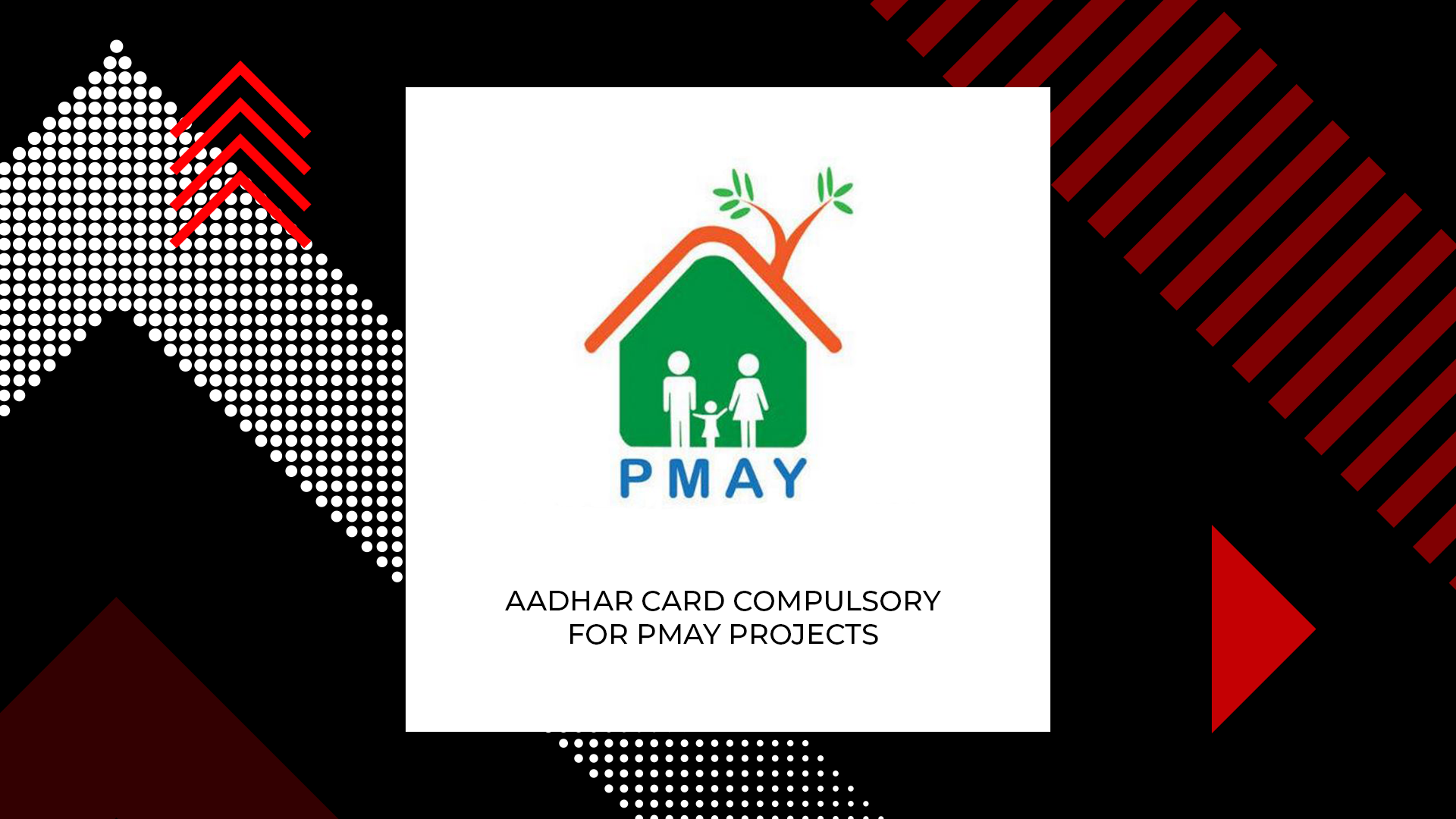 PMRDA officials to grant homes to people under the Pradhan Mantri Awas Yojana (PMAY) only if they produce their Aadhaar card as ID proof
Pune: Those seeking to own a home under the PMAY in Pune will now have to show Aadhaar cards as an ID proof. Failing to do so will make them ineligible for the scheme. This latest development has been confirmed by PMRDA (Pune Metropolitan Region Development Authority) officials. They also stated that they are working on a detailed project report for the same.
An agency is cross-checking the information provided by those who have enrolled themselves in this scheme. PMRDA additional commissioner Pravin Deore stated that there are 15 developers and 28,000 houses will be constructed. Out of these, 14,000 would be in Bhor, Haveli and Khed talukas for the economically weaker sections. The largest number of proposals in Maharashtra has been from Pune and these numbers are expected to escalate to around 50,000 houses within the next six months.
Launched in June 2015, PMAY aims to provide affordable housing to the urban and rural poor citizens of India. Two crore houses are set to be constructed for urban poor including Economically Weaker Sections (EWS) and Low Income Groups (LIG) in urban areas by 2022. Eco-friendly technology will be used for the construction of these homes.
Listed below are the criteria to avail PMAY:
He/she has to be an Indian citizen.

His/her age shouldn't exceed 70 years.

Annual income should not exceed ₹3 lakh per annum.

He/she should not have a house anywhere in India.

A family applying for a loan under this scheme must include a husband, wife and child/children that are unmarried.

He/she must be residing in a particular state for a certain time period, depending on the state.
ALSO READ: Undri, Pune – from Nondescript Hamlet to Residential Hotspot