Microsoft India To Open Office In Hyderabad's Knowledge City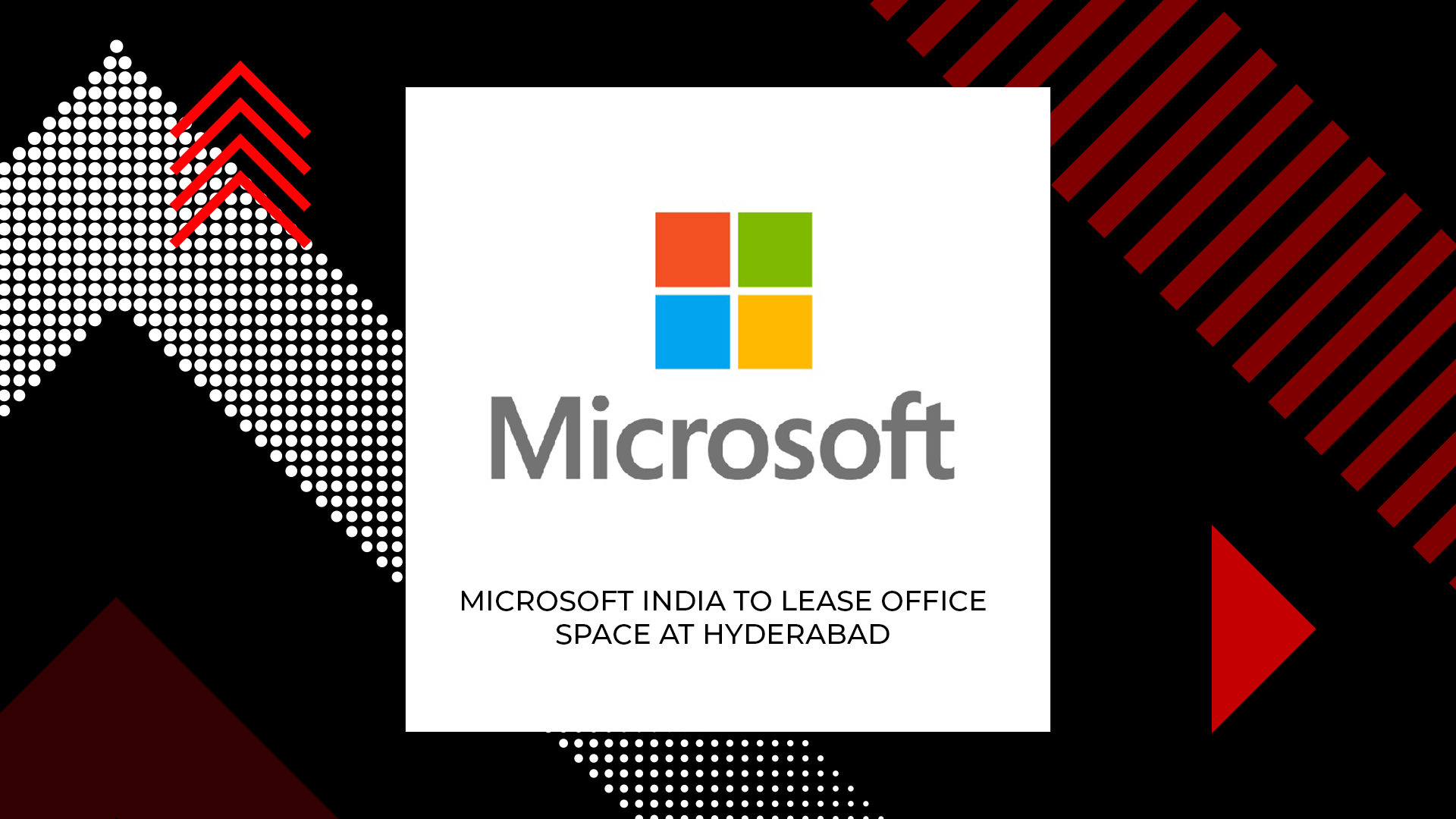 Microsoft India to lease 4 lakh sq ft in The Salarpuria Sattva group's upcoming ambitious project in HITEC City
BENGALURU: Ever since the American computer giant Microsoft entered India in 1990, it has always pioneered in creating only the best technology but also the best infrastructure for its employees. Microsoft India already has many offices in Bengaluru and Hyderabad. In a bid to strengthen their beliefs that workspaces must evolve with time to seamlessly integrate people, places, and technology while reflecting the company's values, Microsoft India has leased 4 lakh sq ft of office space in The Salarpuria Sattva group's Knowledge City in Hyderabad. This is a keeping in line Chief Executive Satya Nadella's plans to tap the local market and its engineering talent.
Currently, the deal including its financial details are under wraps but sources confirm that Microsoft will occupy 2 lakh sq ft by 2019 in the first phase.  It also has the option to add another 2 lakh sq ft in the future. The estimated rental price of Knowledge City's is between Rs 65-75 per sq ft.
While a Salarpuria Sattva spokesperson declined to comment, Microsoft India's spokesperson neither confirmed nor denied the news.
In 2017, Microsoft India had leased 8,50,000 sq ft office space in Outer Ring Road Bengaluru with Prestige Ferns Galaxy. Microsoft India aims to have 4,000 personnel engaged in the development of cutting-edge technologies. "As a part of the strategy, the company has merged several operations in India," the source added.
Microsoft India has 9,000 employees and a campus in Hyderabad. It is the company's second largest campus after its Redmond headquarters. A 54-acre campus in Gachibowli in Hyderabad is already in progress.
Apart from the sprawling office of Microsoft India, Knowledge City will feature restaurants, food courts, banks, convenience stores, and pharmacies. Its location is close to high-end hotels, luxury residential apartments, and malls. It will become officially operational in 2019.
ALSO READ: Advantage For Businesses That Opt For Hiranandani Signature: GIFT City