Kotak Realty Fund Makes Largest Real Estate Fund Exit In India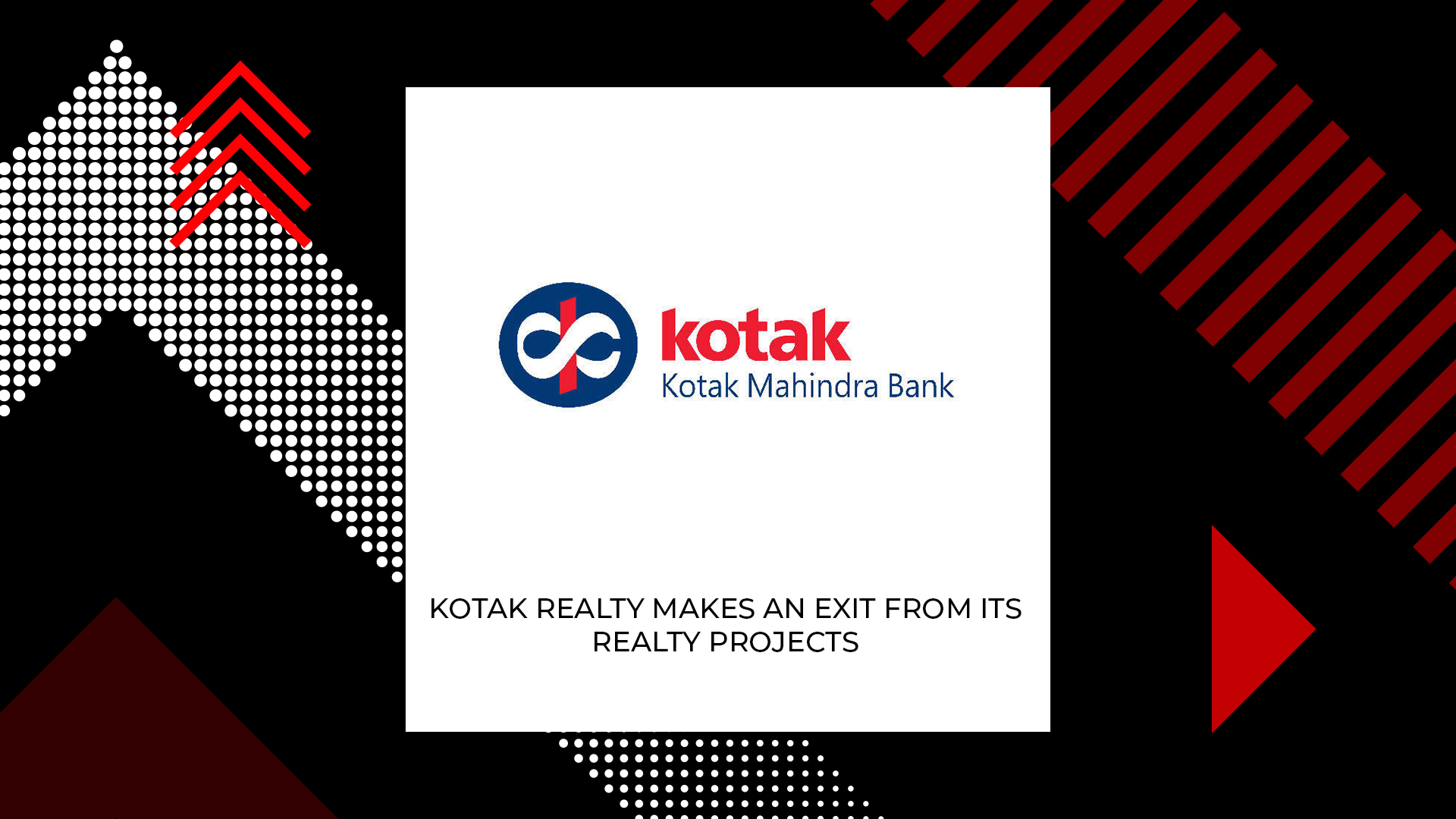 Kotak Realty Fund spawns an annual average return of 19 across investments
Earlier this year, Kotak Realty Fund which had invested Rs 540 crores in 2015 from its $400 million offshore funds in Lodha Group's township project, Palava City, was in the news for successfully exiting its investment with around Rs 838 crore, at an internal rate of return (IRR) of 18%. And now, the company seems to be acing its game. A part of Kotak Investment Advisors Ltd, Kotak Realty Fund has successfully exited from all its portfolios of realty projects and returned its investors about Rs 2,600 crores.
The fund was initiated with the goal of investing in structured credit in the domestic real estate market. A notable amount of real estate projects in Mumbai, NCR, Chennai, Hyderabad and Bengaluru had been funded by it. "We invested between 2012 to 2014 and drew about $220 million of about $350 million. Thanks to the credit growth of NBFCs (non-banking financial company) in the past few years, about 70% of the total exits from this fund was refinanced exits," S Sriniwasan, MD of the company, stated.
According to a Kotak official, Kotak Realty Fund has created history as this is being touted by industry insiders as the largest real estate fund exit in India in terms of the humongous amount of money that was managed. It spawned an annual average return (internal rate of return or IRR in market parlance) of 19 across investments. Kotak has cemented its position as the market leader and has performed exceptionally well despite unfavorable market conditions. Ever since its launch, Kotak has fully wound up four funds net worth of more than Rs 6,000 crore.
Thanks to foreign investors entering in the Indian real estate industry through the NBFC route, there has been no dearth of money pouring in. This, in turn, paved way for cheaper loans for real estate developers despite the fact that the selling cost of their projects was not up to the mark. Kotak's real estate fund got lucky thanks to the massive take over of those loans by the various NBFCs as this opened the gates to Kotak for its exit.
ALSO READ: Here's what makes Kotak Realty Fund one of India's top five realty funds