USA Residential Real Estate Sales Plunge To An All Time Low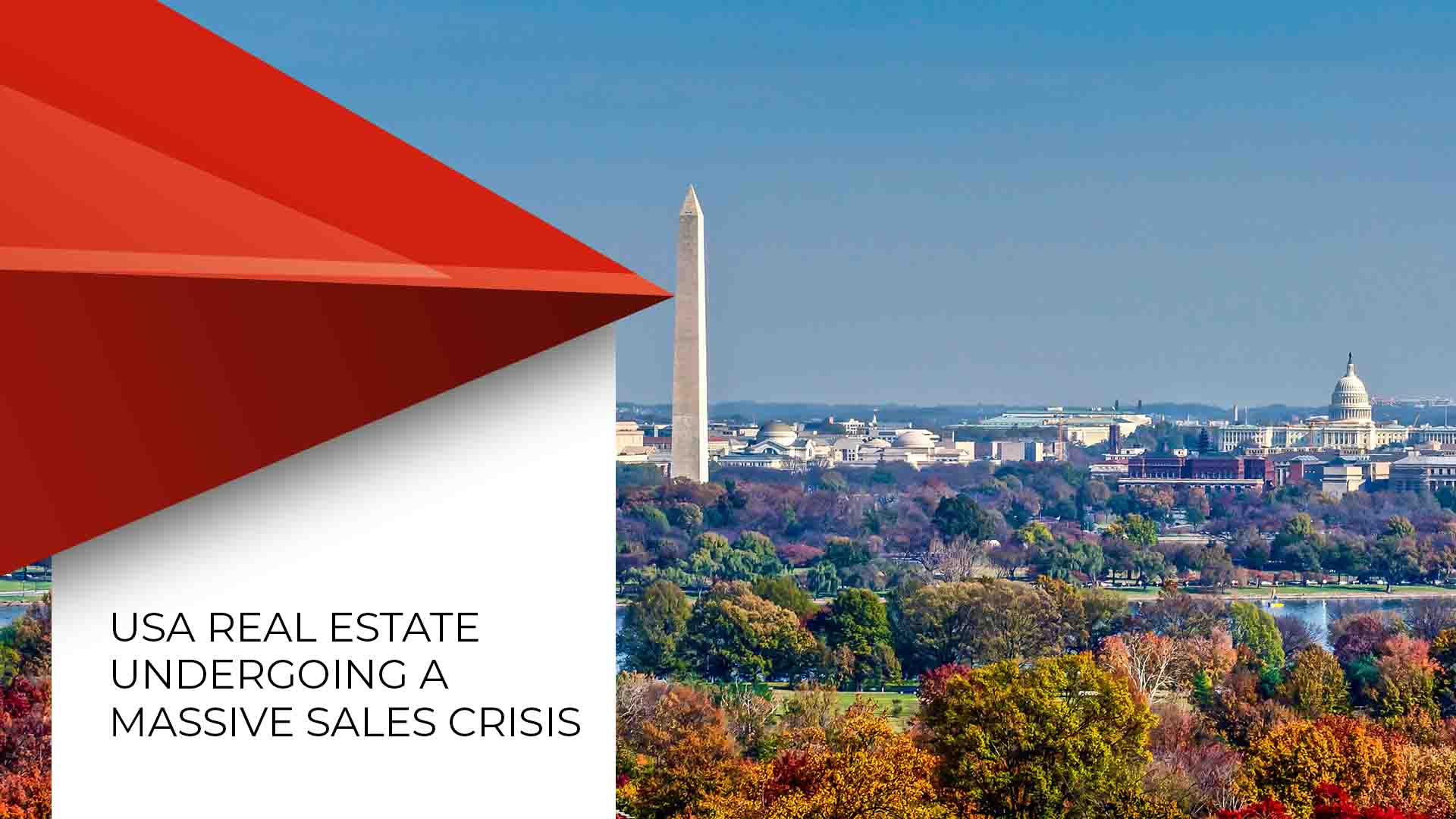 New houses remain unsold, mortgages rates are at an all-time high in the USA Real Estate
WASHINGTON: There is a very different picture of the American economy in India. The rising US dollar rates against the plummeting Indian rupee made one think that all is perfect in the American economy. But in reality, U.S. Treasury yields fell despite the dollar becoming stronger internationally. A recent report revealed that there is a huge real estate problem going on there. House sales have fallen to an all-time low in America. There haven't been many residential sales in the USA over the last two years. Mortgage rates are increasing as are the prices of properties. The American real estate industry is currently undergoing a massive sales crisis.
Experts believe that even though real estate does not contribute much to the American GDP, this current situation will very likely affect its growth.  Residential investment contracted in the first half of the year and has declined further in the third quarter.
Chris Rupkey, chief economist at MUFG in New York stated that due to exorbitant property prices, people cannot afford to buy them. Arranging for finances has become the bone of contention for the average American who wishes to buy a new house. The result? In the long run, the American economy, which is currently growing at a sustainable 3 percent pace, won't be able to grow anymore.
The Commerce Department has broken down the sales scenario. Sales of new houses have decreased 5.5 percent to a seasonally adjusted annual rate of 553,000 units last month. The lowest figures are known since December 2016. Since the last four months, there has been nothing but a decline in property sales in America.
The USA stock market has been struggling in recent times. Adding to its woes was the PHLX housing index which has been trading low.
It was also reported last week that the number of construction projects was at an all time low. There was also a massive fall in the number of permits granted as well as projects completed in the month of September. Old houses on sale also showed a massive three-year low decline in sales.
However, economists in America are hopeful and they do not fear a real estate collapse. Joel Naroff, the chief economist at Naroff Economic Advisors in Holland, Pennsylvania, said, "I don't see that happening. The market never did reach the bubble stage, at least as far as sales are concerned." Joel blamed the problem on uneven demand across the country and humongous price rises in certain places.
In the near future though, there will be an even further rise in the rates of mortgage. The rates of interest against a home loan have also been going up higher. The Federal Reserve is in talks to raise interest rates in December for the fourth time this year. This has lead to a decline in the number of home loan applications throughout the country.