Gujarat Housing Opportunities Driven By Economic Growth And Industrialization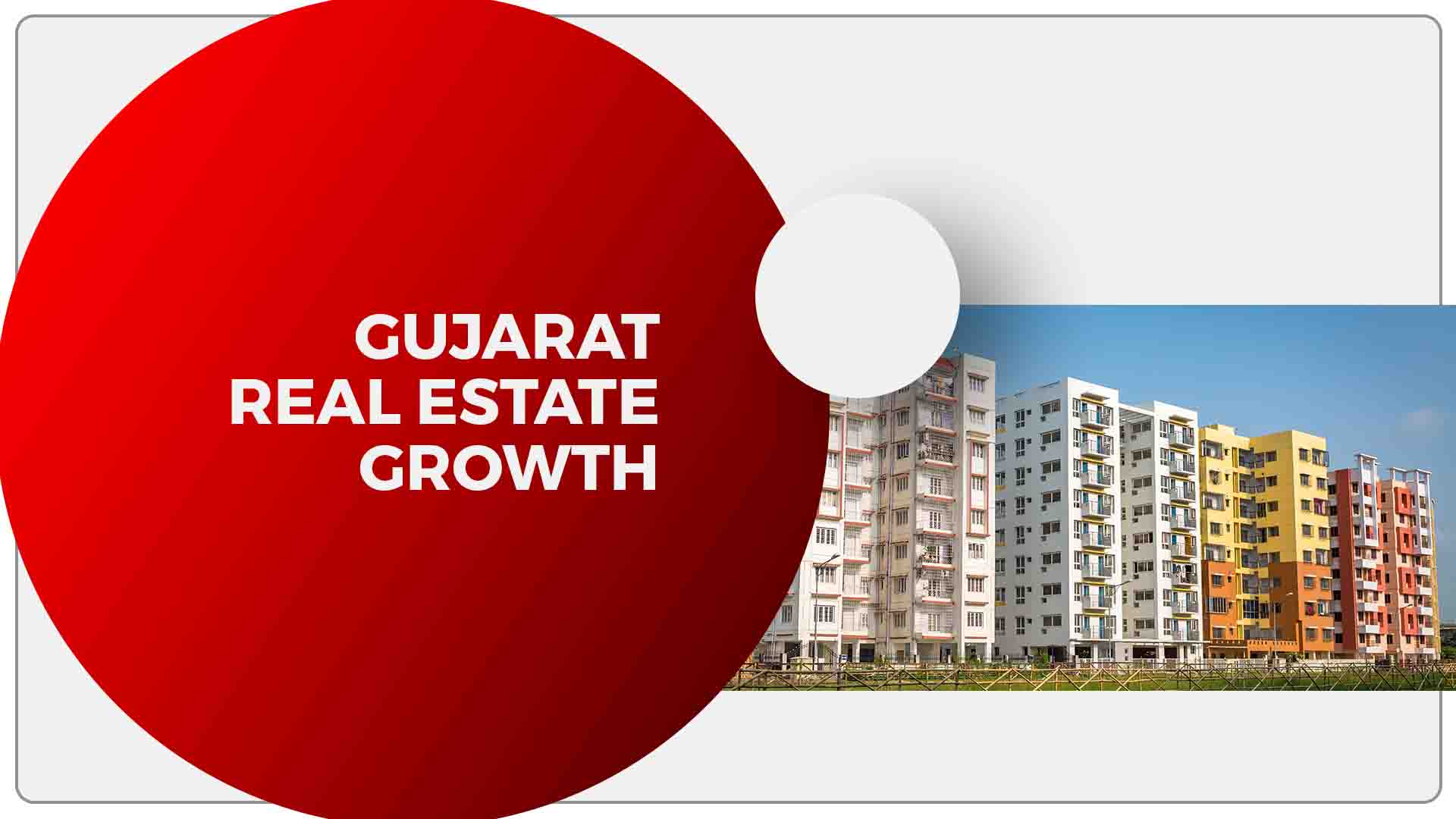 Gujarat real estate market presents a mixed bag of highs and lows, according to ANAROCK Property Consultants' report 'Gujarat – Land of Innumerable Possibilities'.
As knowledge partner for the event, ANAROCK launched the report at the CII Realty & Infrastructure Conclave 2018 in Ahmedabad today.
Compact homes (area less than 646 sq. ft) see maximum traction in Vadodara
Surat's residential market set to boom on the back of DREAM City
Shobhit Agarwal said, "Gujarat has attracted over Rs. 65,432 crores of FDI over the last 5 years, accounting for 5% of the total investments in the country. The state's major real estate markets are largely stable, barring a minor price correction in early 2017 due to demonetization.
Smaller-sized housing units appear to attract the maximum demand overall, though Surat is a notable exception. While there has been fairly constant housing price growth in all segments since 2016, the maximum price rise in major cities of the state has been in the mid-segment:
Dinesh J. Yadav, Chairman – CII Gujarat State Council said, "We at CII are organizing the 1st Edition of Realty & Infrastructure Conclave 2018 for developers and builders based out in Gujarat. Understanding the current scenario, there are sufficient reasons to remain bullish on Gujarat's real estate market, not least of all the state's brilliant macroeconomic indicators. Gujarat contributes a massive 18.4% share to India's industrial output, and the per capita income has increased from Rs. 87,481 in 2011-12 to Rs 1,56,691 in 2017-18. This accounts for an impressive annualized growth of over 12% during the period. Gujarat currently ranks 3rd in India in terms of per capita income. This bodes very well for its real estate growth story."
Report highlights:
Gujarat has419 industrial clusters, which employ more than 17 lakh people. South Gujarat alone has 132 clusters employing more than 10 lakh people.
Ahmedabad is witnessing significant infrastructure growth. The main factors fuelling the growth of the city are its proximity to DMIC & GIFT City and the proposed Ahmedabad-Dholera Special Investment Region.
In Vadodara, smaller homes (with an area less than 646 sq. ft) are witnessing maximum price appreciation. Vadodara will also gain from DMIC passing through its borders.
Surat has seen a rapid increase in population, resulting in severe pressure on existing infrastructure and services. Nevertheless, the Diamond Research and Mercantile City (DREAM City) in Surat will fuel further residential development in and around Surat
Click here to view the report 'Gujarat – Land of Innumerable Possibilities'
ALSO READ: Gujarat To Invoke A Stringent Disturbed Areas Act