UP RERA: Priority Hearings For Unregistered Projects Complaints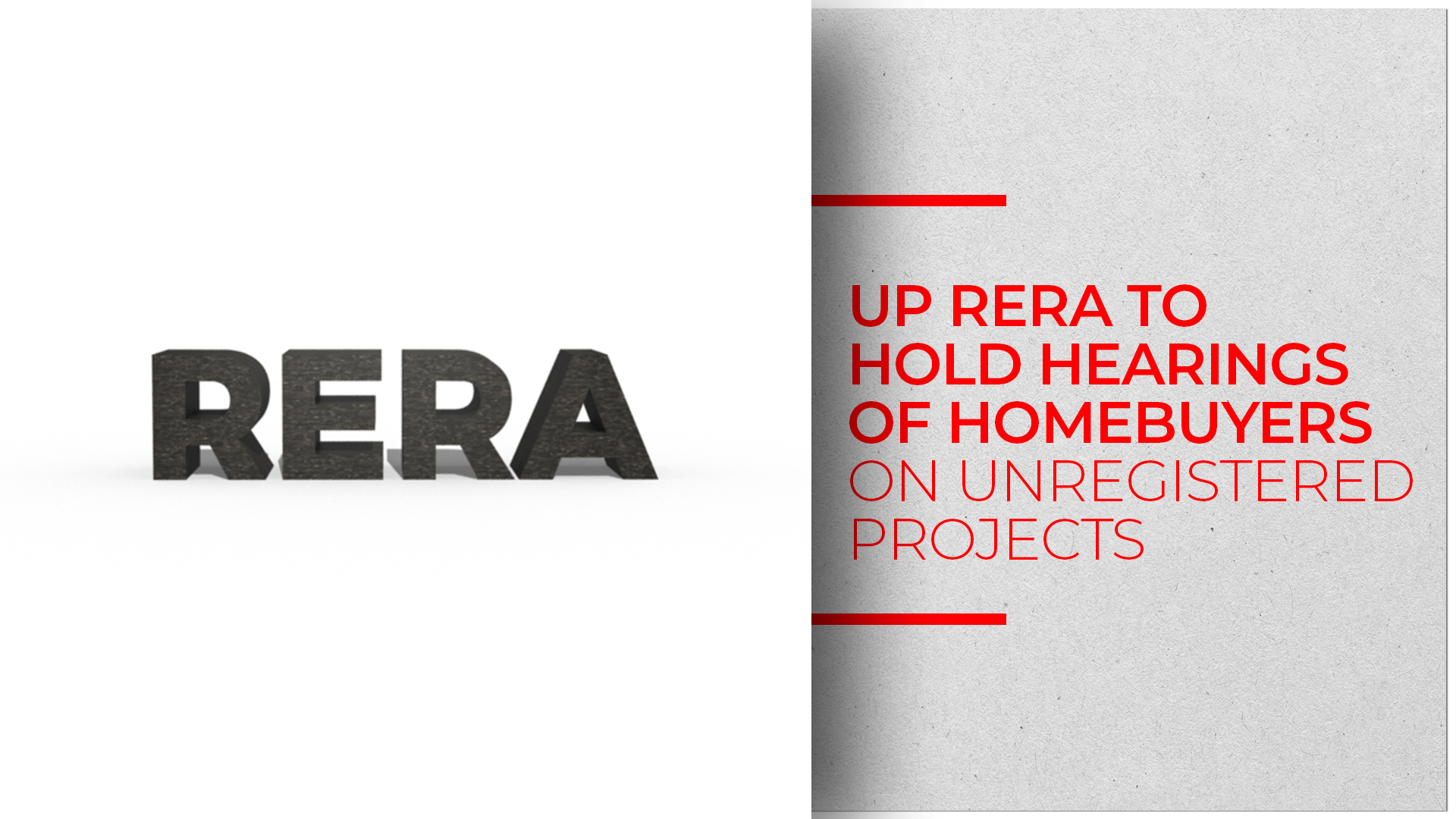 Special hearings to be held by UP RERA twice a week to address the grievances of buyers against unregistered projects by builders
In light of more than 550 home buyer complaints against unregistered building projects last month, UP RERA (Uttar Pradesh Real Estate Regulatory Authority) officials held the meeting with Noida and Greater Noida authorities on Wednesday, December 14.
It was decided that the Greater Noida bench of UP RERA will hold special hearings twice a week to address the complaints and grievances of buyers against builders who have not registered their projects with RERA.
These sessions will not affect the four regular sittings which are a part of the routine work of the RERA officials.
UP RERA has received 554 complaints by home homers. A UP RERA official confirmed the news. "Buyers of such projects that aren't registered with us have approached us. Rajiv Kumar who is the secretary of UP RERA will personally look into those cases at the Greater Noida bench twice a week," the official said.
The UP RERA has noticed a spike in the number of complaints since October this year. "Earlier we used to receive about 25 complaints per day, now the number of complaints has risen to more than 50 a day," the official added.
Under the RERA Act, if a builder or real estate developer does not reveal the details of an ongoing real estate project, it a direct violation under the RERA Act. Developers of unregistered projects will be slapped with a fine of 10% of the total cost of their project on the first offense. If the builder does not comply even after the fine they will put him behind bars.
Ever since RERA came into being, its UP body has recorded 8,211 complaints. Till date only 2172 have been addressed.
The Greater Noida bench of UP-RERA came into being on September 4 this year. Noida, Greater Noida, Meerut, Ghaziabad and other adjoining areas of western UP fall under its authority.
ALSO READ: UP RERA Conducts Its First Meeting At Noida Office