Six Northeastern States Finally Give Authorities Nod For RERA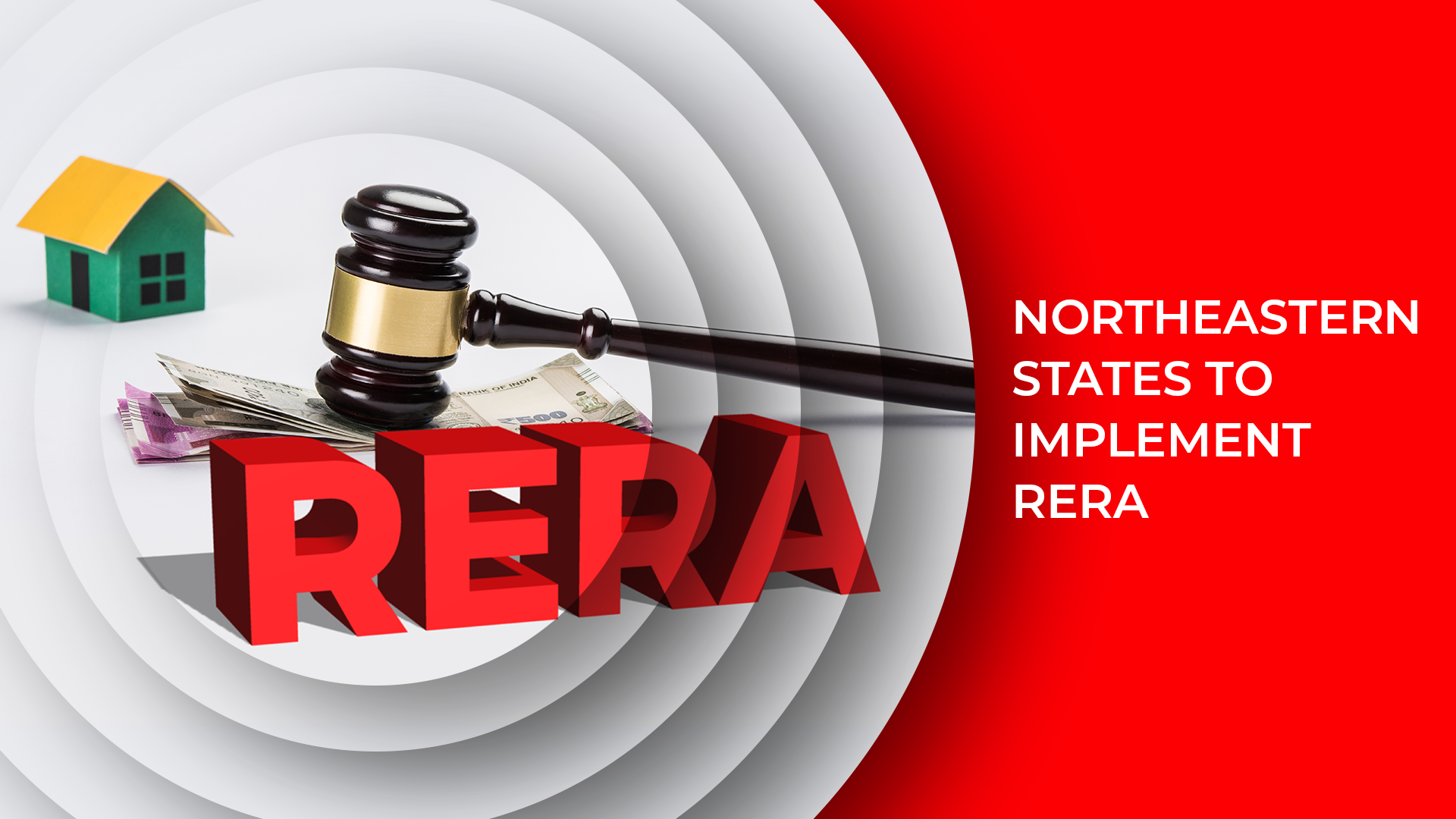 Arunachal Pradesh, Meghalaya, Manipur, Mizoram, Nagaland and Sikkim give the green signal to implement RERA
Home buyers in the northeastern states of Arunachal Pradesh, Meghalaya, Manipur, Mizoram, Nagaland and Sikkim will soon avail the benefits of Real Estate Regulation Act (RERA). The act will finally be implemented in these states thanks to a special visit by a team of the Union Housing and Urban Affairs (HUA) Ministry on October 26. The purpose of that visit was a special workshop with the representatives of all six states. An in-depth discussion was held regarding the problems surrounding the act's proper implementation.
Due to several issues including land among others, the authorities of RERA had not been notified by these six states. Interestingly, two out of the total number of eight northeastern states Assam and Tripura had implemented RERA in 2017 itself.
HUA Secretary Durga Shanker Mishra confirmed the news. "Northeastern states have agreed to implement RERA. We are helping them in notifying the RERA rules," Durga said.
Sources claimed that it was only when all doubts of the representatives of the states about the implementation of RERA had been addressed that they gave their green signal to the idea.
Enacted by the Indian Parliament in 2016, RERA was first implemented in most Indian states last year. It most important feature is the strong protection it provides to home buyers. States were given powers to notify their respective rules and appoint regulatory authorities. Most states complied as this was seen as a breakthrough to end home buyers woes.
All states and Union Territories in the country had notified the rules under RERA, except the six northeastern states and West Bengal. The only Indian state which does not fall under RERA is Jammu and Kashmir. HUA Ministry has records which show the following data across India so far:
Real estate projects registered under RERA is 33,750
The number of agents registered under RERA is 26,018.
West Bengal went against the tide and passed its own real estate law. It is called the Housing and Industrial Regulation Act, 2017 (HIRA). Durga has requested the government of West Bengal to consider RERA in order to bring more uniformity in its implementation across India.