MMR: Lakhs Of Unsold Flats Yet Experts Hopeful Of Boost In Sales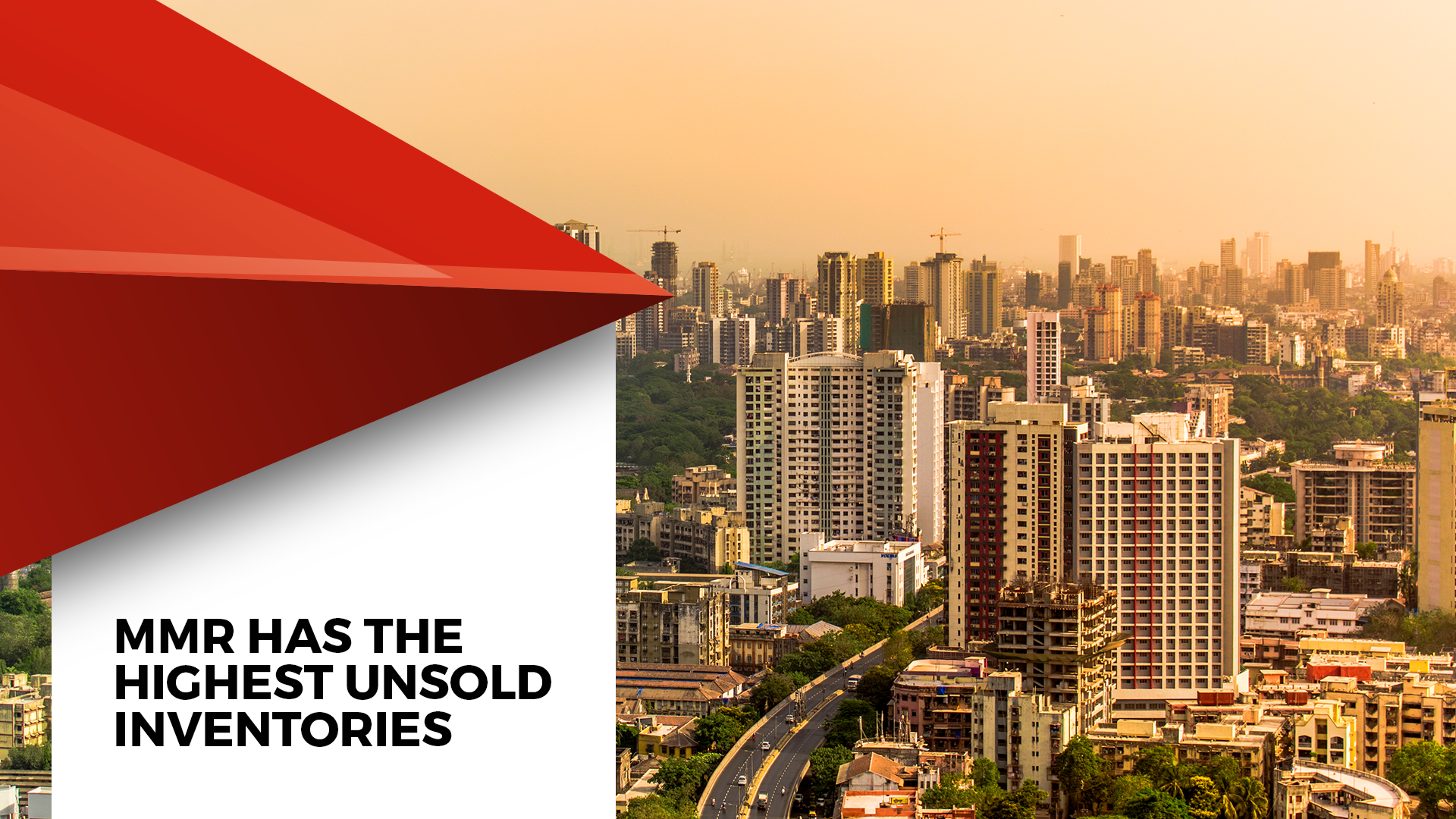 More than 2.2 lakh homes yet to find owners in Mumbai Metropolitan Region (MMR)
Mumbai with its high rises and gorgeous cityscape facing the Arabian Sea is the dream home location of home buyers across India. However, the reality is that due to its enormous popularity, property rates have always been much higher in this locale than the rest of India. Despite high demand, this metropolitan city is sitting with lakhs of unsold homes. According to a recent survey, more than 2.2 lakh homes have yet to find their rightful owners in the Mumbai Metropolitan Region (MMR).
Data about unsold properties in India shows MMR at 37% amongst the seven cities with unsold properties. The number of unsold homes rose from 1.43 lakh in 2013 to nearly 2.3 lakh units in 2016.
However, experts are quick to point that not all is bad in MMR. Surrounding areas of Mumbai city like Thane and Navi Mumbai are better off. Since the past five years, there has been steady sale of homes in both locations. These two areas especially benefited thanks to home buyers being able to afford to buy homes there. This added with the areas not being overused by builders makes them least likely to be hit by this problem.
"While Mumbai's share in overall launches in MMR declined from 71% in 2013 to 67% in the first three quarters of 2018, Navi Mumbai has witnessed an increase in share from 9-17%," Anuj Puri, chairman, ANAROCK Property Consultants said.
Unsold properties in MMR are still under construction. A few units which are ready are being aggressively marketed by developers so that sales can boost.
Samantak Das, head of research at JLL India, gave yet another perspective on the problem. He is very hopeful that once homes are ready to occupy and will get the OC, that is when buyers will make the move. Why? Because such homes don't fall under the bracket of GST. Samantak added that stability would return to MMR's real estate market only after 2-3 more quarters.
ALSO READ: Residential Real Estate Crisis: Mumbai And Delhi Worst Affected