BMC and MMRDA Can Now Grant Environmental Clearance to Builders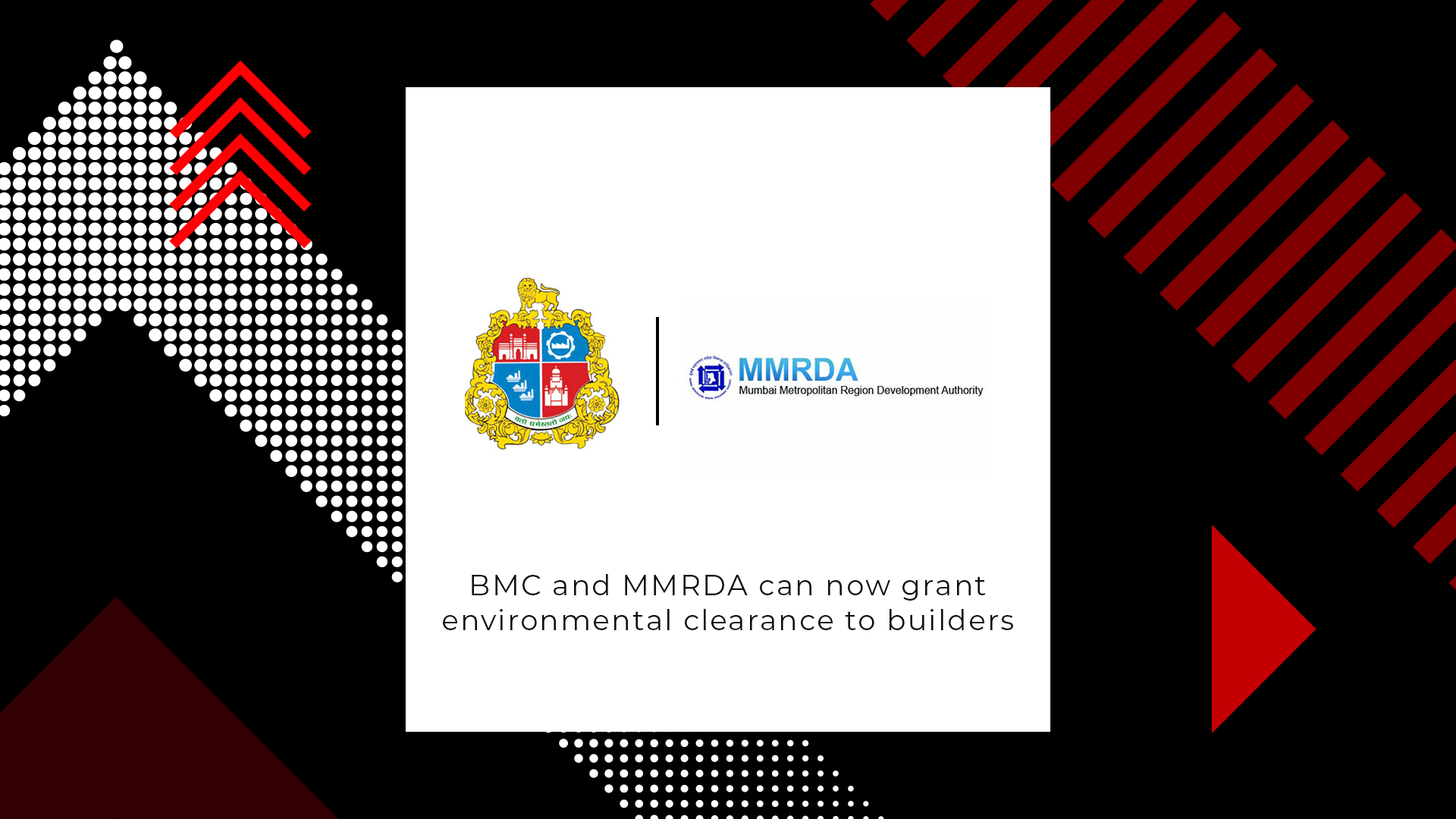 Ministry of Environment, Forests and Climate Change give green signal to local civic bodies to grant environmental clearance to projects with areas between 20,000 to 50,000 square meters
When starting any project from scratch, builders and developers have to seek the approval of various authorities. One such procedure involved getting environmental clearance from one fixed body. This would cause projects to suffer delays sometimes as long as a year. In a move wholeheartedly welcomed by builders and developers, the Ministry of Environment, Forests and Climate Change (MoEF) has given the green signal to local civic bodies to give environmental clearances. The construction projects falling under this order are to be between 20,000 sq m and 50,000 sq m in the area.
What this means is that now, the BMC and the Mumbai Metropolitan Region Development Authority (MMRDA) and panchayats will be able to clear projects. Apart from residential buildings, environmental clearance can also be granted to industrial sheds, educational institutions, hospital and education hostels. The exception here being the area for these projects must be between 20,000 sq m and 1,50,000 sq m.
Builders are naturally overjoyed. They agreed that this move by the MoEF will help normalize and stabilize the growing prices of homes. Earlier due to almost year-long delays, the cost of the project used to spike up and the home buyer would have to bear its brunt. However, not everyone has welcomed this idea. Concerned environmentalists have begun arguing that these civic bodies are in no way qualified to give such kind of clearance.
The notification by MoEF was issued on November 14. It used powers conferred under Section 23 of the Environment (Protection) Act, 1986. The act states that local bodies can now give building permissions and occupation or completion certificates, provided environmental conditions specified in the appendix are complied with.
The list of the conditions which have are to be taken into consideration by the civic bodies are as follows: natural drainage, water conservation, rainwater harvesting and groundwater recharge, waste management, energy, air quality, noise and green cover. Construction on wetlands and water bodies is banned.
Even in the past, the central government had attempted to ease the situation for builders of projects with areas between 5,000 sq m to less than 20,000 sq m. In December 2016, environmental conditions were to be checked by the builders themselves and then they would have to undergo self-declaration for clearance of their projects.