Maha CM Opens Up About Lack of Fire Safety in Mumbai Residences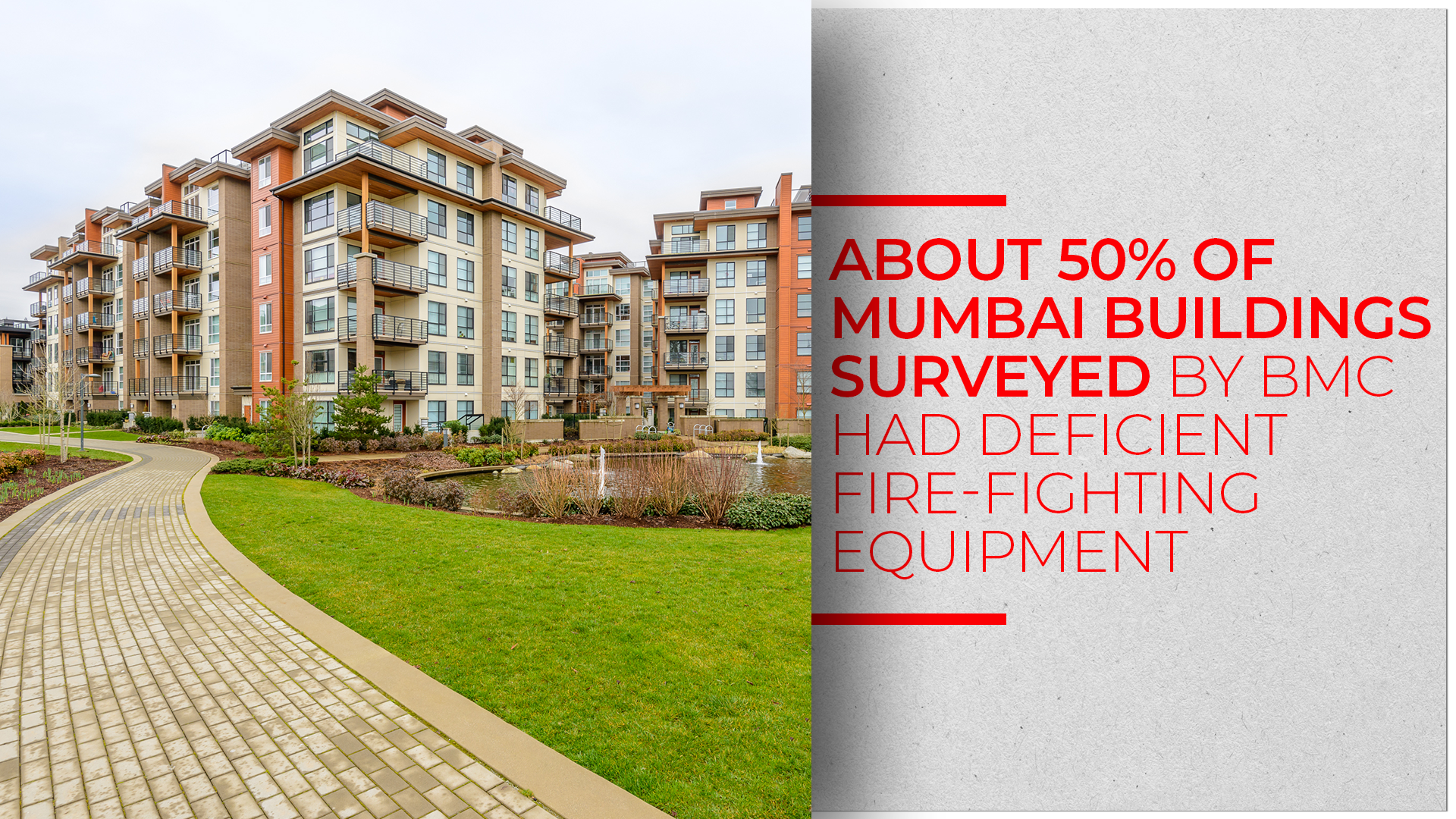 A survey carried out by the Brihanmumbai Municipal Corporation found 50% of Mumbai buildings with poor fire safety compliance
India is a country where there is a laxed attitude towards the well-being and safety of its citizens. If from 2015 till September 2018, a fire were to break out in any random building in Mumbai, there would be no way to save it or its residents. Especially, if this building happened to be amongst the 2,942 out of the 5804 surveys by the Brihanmumbai Municipal Corporation (BMC).
These 2,942 had zero firefighting facilities. This information was brought to light by Maharashtra's chief minister Devendra Fadnavis. He went on to add that notices had been dispatched to all those buildings under the Maharashtra Fire Prevention and Life Safety Measures Act, 2006 and 2,924 buildings have already solved the problem.
The BMC had conducted this survey in Mumbai between 2015 to September 2018. That is when it was found that these building lacked the provisions of basic fire-fighting equipment. Meanwhile, the remaining buildings which did not comply with the order have come under the radar of the BMC.
Cases have been filed against them. 2,942 is a staggering and alarming number at the same time as it constitutes for 50% of buildings under the survey. The fire safety status of the buildings left out of this survey is unknown.
The number of citizens who had passed away from 2012 to 2018 due to fire incidents is 300 in Mumbai and its suburbs. 1,045 people have been injured due to the lack of fire safety in the city.
Devendra also spoke about Mumbai buildings which have yet to acquire occupation certificates (OC). A staggering amount of 22,000 buildings are thriving with residents without an OC.
If a developer does not fulfill certain conditions, the BMC does not issue an OC. According to the Maharashtra Region and Town Planning Act, if a builder has indulged in an illegal construction or has residents move into a building without an OC, then the action is taken against him.  
The CM was replying to queries during the winter session of the state legislature which commenced on November 19.
ALSO READ: New Building Projects In Mumbai Should Now Compulsorily Have External Firemen's Lifts