GT Devegowda Urges Public Sector Builders To Embrace Latest Tech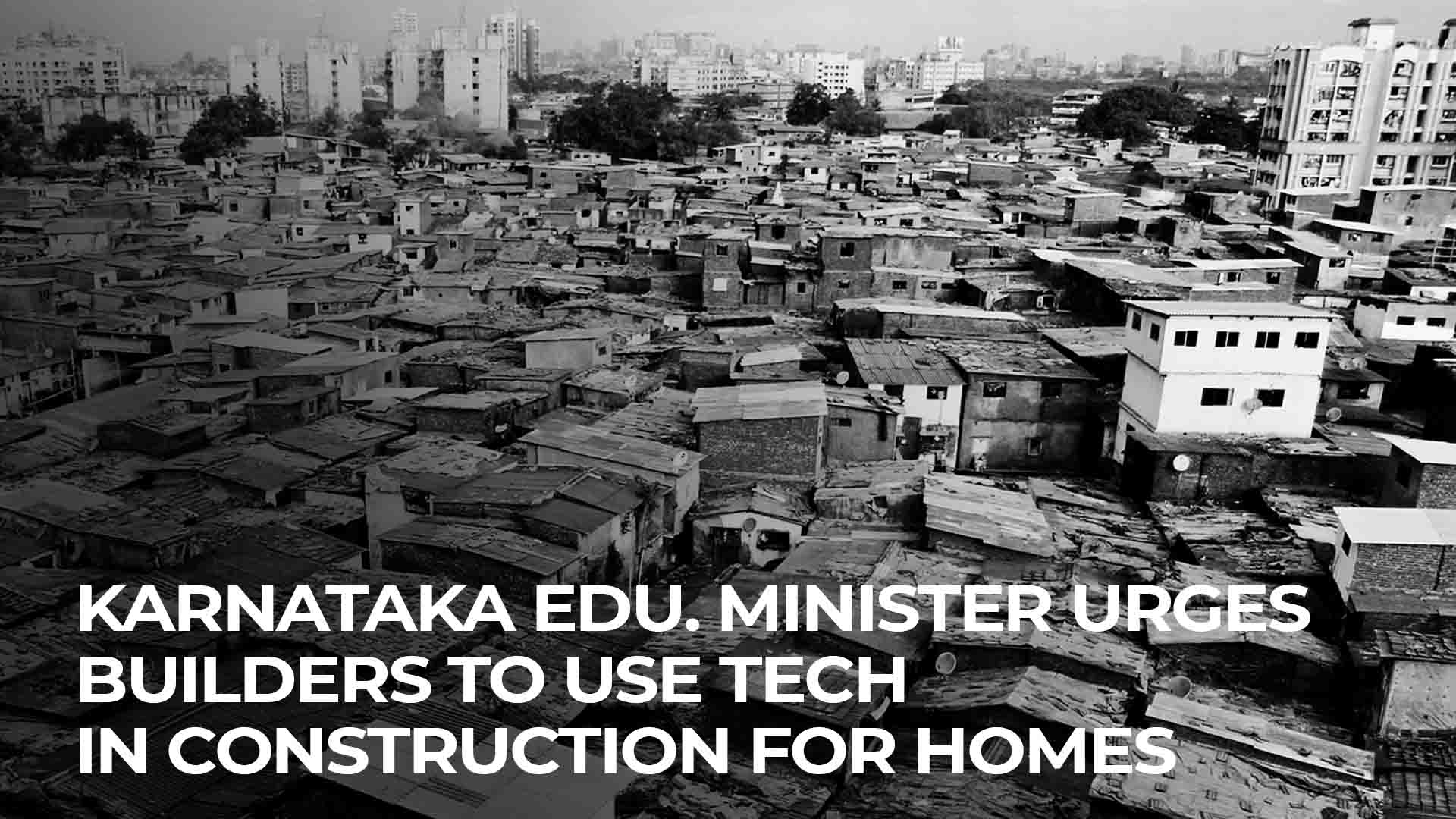 GT Devegowda angry at lack of tech use by government organizations building homes for the poor
One look at any house constructed by any government organization versus any home built by a private builder and the clear winner in terms of quality is the private builder. This has affected the standard of living of the underprivileged citizens in India. Lack of houses for such people has also resulted in most living a homeless life.
The Mysuru branch of the Builders Association of India (BIA) recently organized a seminar on Build Tech: Smart Construction and Efficient Building Services. Its chief guest was Karnataka's higher education minister GT Devegowda. He did not mince his words when he ranted against the inability of government real estate organizations to use modern technology.
He was referring to organizations such as Bangalore Development Authority (BDA) and Mysuru Urban Development Authority (Muda).
According to Devegowda, advanced technology was a key element that was avoided by the builders of these organizations to build homes for the poor. This resulted in private builders having an upper hand in the industry and poor people deprived of good houses.  
Devegowda said, "Private real estate companies took advantage of this situation, and improved their business. Had government organizations worked efficiently, the private real estate sector would not have recorded such profits."
He was especially miffed by the dominance of private builders around Bengaluru. "Had BDA constructed townships within a 50km-radius of Bengaluru, this would have helped reduce the burden on the capital city by now," Devegowda added.
Devegowda then revealed that the government was actually providing funds to the poor for building homes. But due to the lack of availability of sand and stone, no homes could be constructed.
Prominent personalities like developer Raj Pillai, the vice-chancellor of University of Mysore G Hemanth Kumar and BIA Karnataka president KS Somashekar Reddy graced the event.
Devegowda plans to put forth a proposal for the quick start in use of the latest tech for poor people.
The event was held on November 23 at Senate Bhavan in Mysuru, Karnataka.
ALSO READ: Non-Registered Housing Projects To Be Blacklisted In Karnataka