1 Percent Increase On Stamp Duty Mumbai Property Rates To Escalate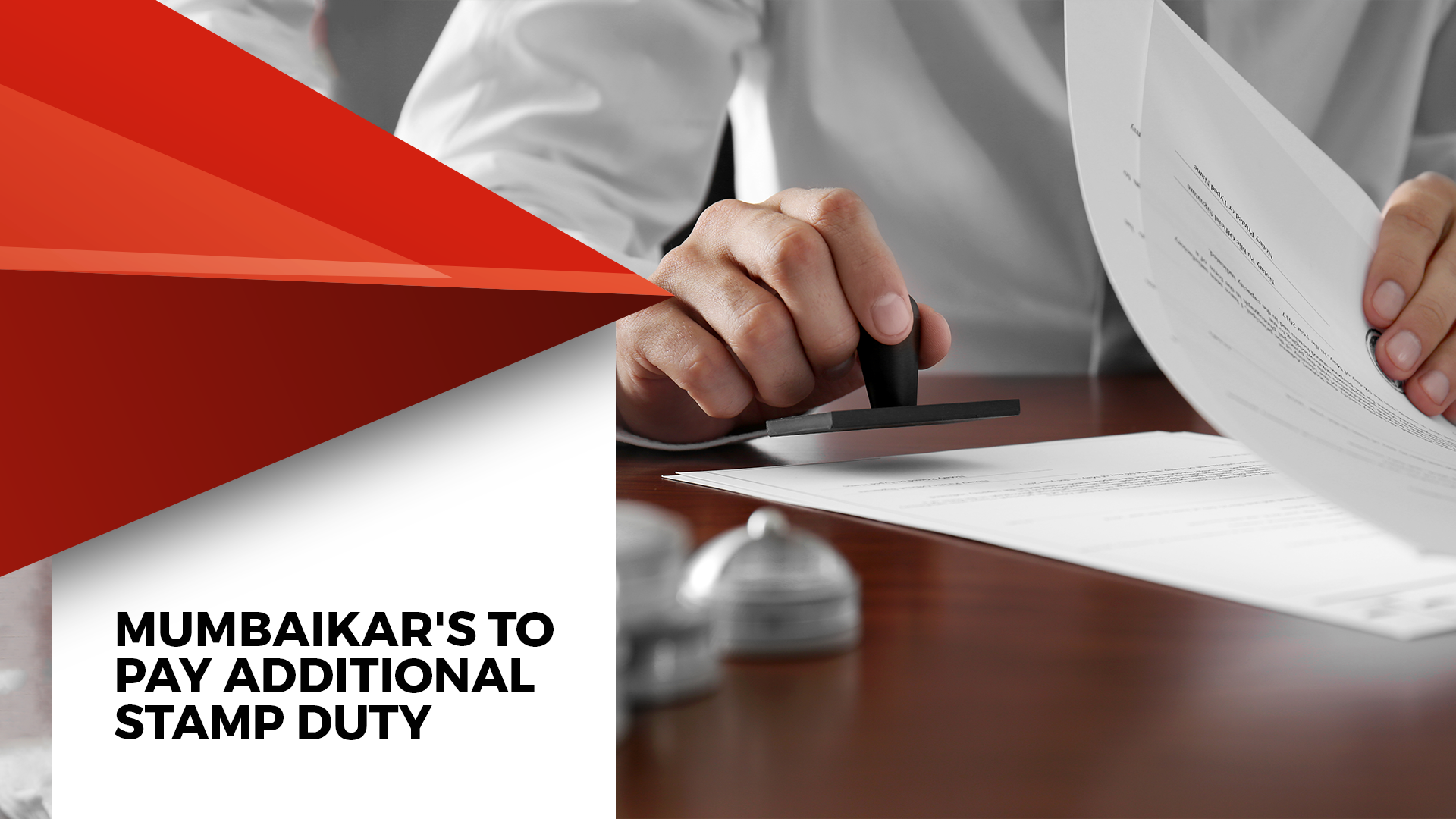 State government adds another one percent of stamp duty on properties in Mumbai to fund infrastructure projects
Looks like there is not going to be any respite to the growing financial woes of home buyers in Mumbai. This time it is not the builders but the state government that is responsible for burdening with buyers with a heavier price tag.
On Tuesday in an already chaotic Legislative Assembly over the Maratha reservation issue, a Bill was quietly passed that will force home buyers to cough up much more than the original price of their home. They will have to pay an additional one percent stamp duty in the form of a surcharge on the sale, gift, and mortgage of immovable properties in Mumbai.
The reason for this? The government ultimately wants the common man to pay for the construction of several transport projects currently under construction throughout the city.
Chief Minister Devendra Fadnavis, defended the passage of the bill. "The state government recognizes the need to implement Vital Important Urban Transport Projects related to mass rapid transit systems, such as Metro rail, Monorail, Bus Rapid Transport systems, freeways, and sea links," Devendra said.
According to sources, public debt will increase to Rs 4.61 lakh crore by March 2019. This, in turn, will make the government spend a whopping Rs 34,385 crore from its spending plan for 2018-19 on clearing the debt.
To lessen the burden of this expenditure, the state's fiscal managers had planned to source funds from additional resources or through off-budget borrowings so that work on these mammoth infrastructure projects does not halt.
"With a view to ensure that the (civic) corporation or a (state-run) agency, which has undertaken the notified vital important urban transport project, has sufficient funds at their its disposal for this purpose, it is considered expedient to levy a surcharge by way of stamp duty leviable on the instruments of sale, gift, and usufructuary mortgage respectively of immovable properties, in the area of Mumbai,"Devendra added.
Currently, stamp duty on home sales in Mumbai is approximately five percent of the market value of the property decided by the government. With the bill being green-lighted, it will shoot up to six percent.
The Bill is soon to be presented to the Legislative Council. Home buyers need not panic at the moment as this will take some time to come into effect. The government plans to issue an official notification about the bill.
A government official, who wished to remain anonymous, revealed that the bill has a provision which gives the government complete authority to transfer the fund generated from this stamp duty to the project implementing agencies.