The Dynamix Group's Aldeia de Goa, Obtains Occupancy Certificate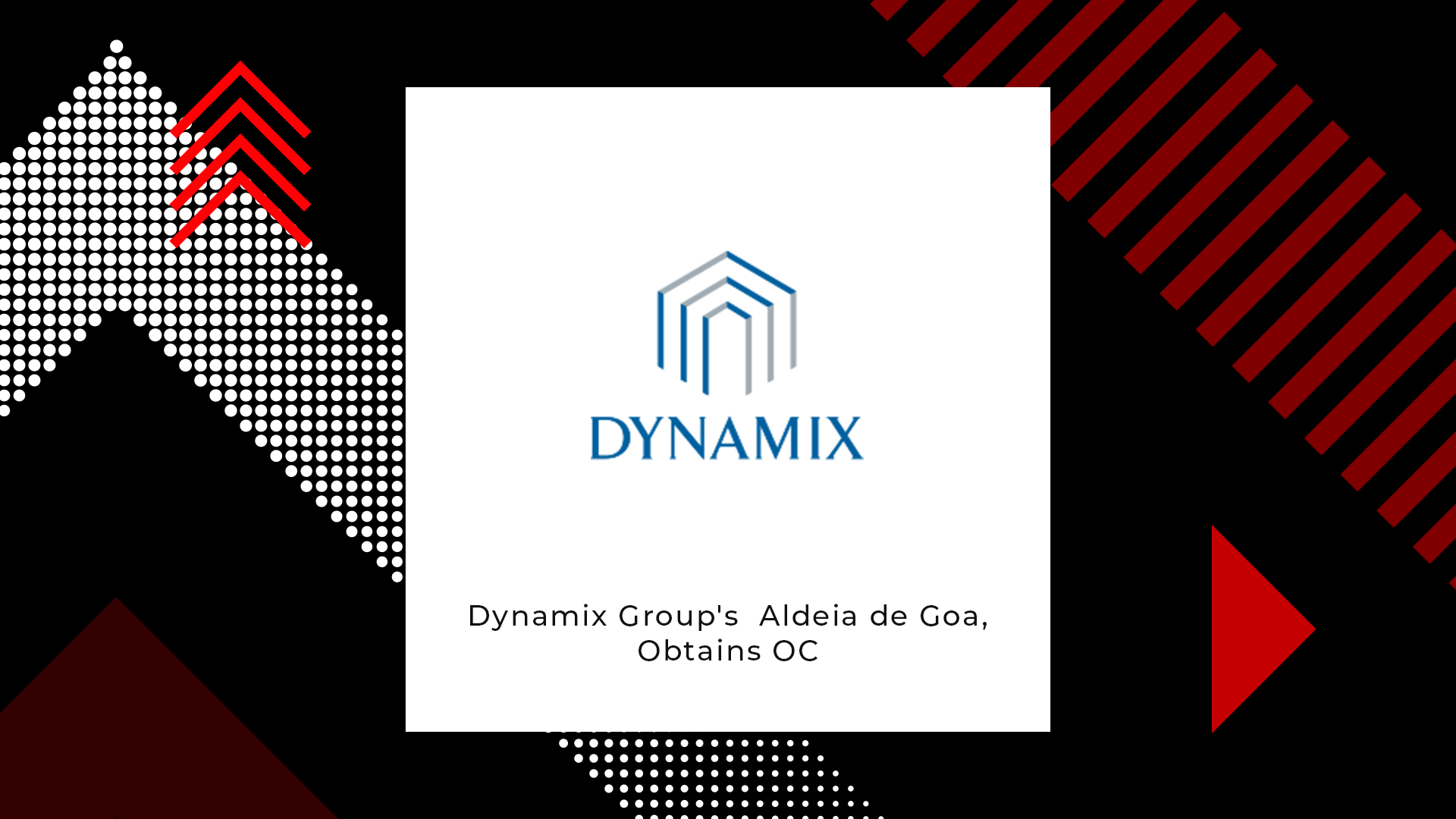 The Dynamix Group, Goa announced that it has received the Occupancy Certificate (OC) for its luxury residential project named Aldeia de Goa.
In what is being touted as a major win for the conglomerate, The Dynamix Group announced that it has received the Occupancy Certificate (OC) for its flagship luxury residential project – Aldeia de Goa.
For over four decades, The Dynamix Group has been counted amongst India's foremost real estate developers. Now, with this latest development, it has the opportunity to extend its legacy further by adding to its 30 million sq. ft. footprint of residential and commercial projects delivered to its customers.
Issued by the local government, this certificate permits the occupation of any building with provision for adequate civic infrastructure such as sanitation, electricity, water, roads, etc. The Occupancy Certificate (OC) certifies that a building or an apartment is fit for habitation by its owner, allowing them to move in and start living there.
Expressing its delight over this significant event, the Dynamix Group stated: "We are delighted to share this exciting news with one and all. We continuously endeavor towards swift delivery and handover of our projects to our customers with all the necessary compliances – OC being the major one. The apartments at Aldeia de Goa are extremely special to us, and we cannot wait to hand their keys over to our customers soon!"
Nestled by the beach in Bambolim, North Goa, Aldeia de Goa is a secluded, serene and luxuriously-serviced gated community spread across 145 acres of lush green hilly landscapes. It has been designed to complement Goa's Indo-Portuguese architectural style and offers dream homes in the form of Frangipani Signature Villas, Plots and Vida de Aldeia Apartments.
ALSO READ: Goa-RERA: Tougher Times Ahead For Realtors