Embassy Group To Invest Rs 2,000 Crore In 6 Residential Projects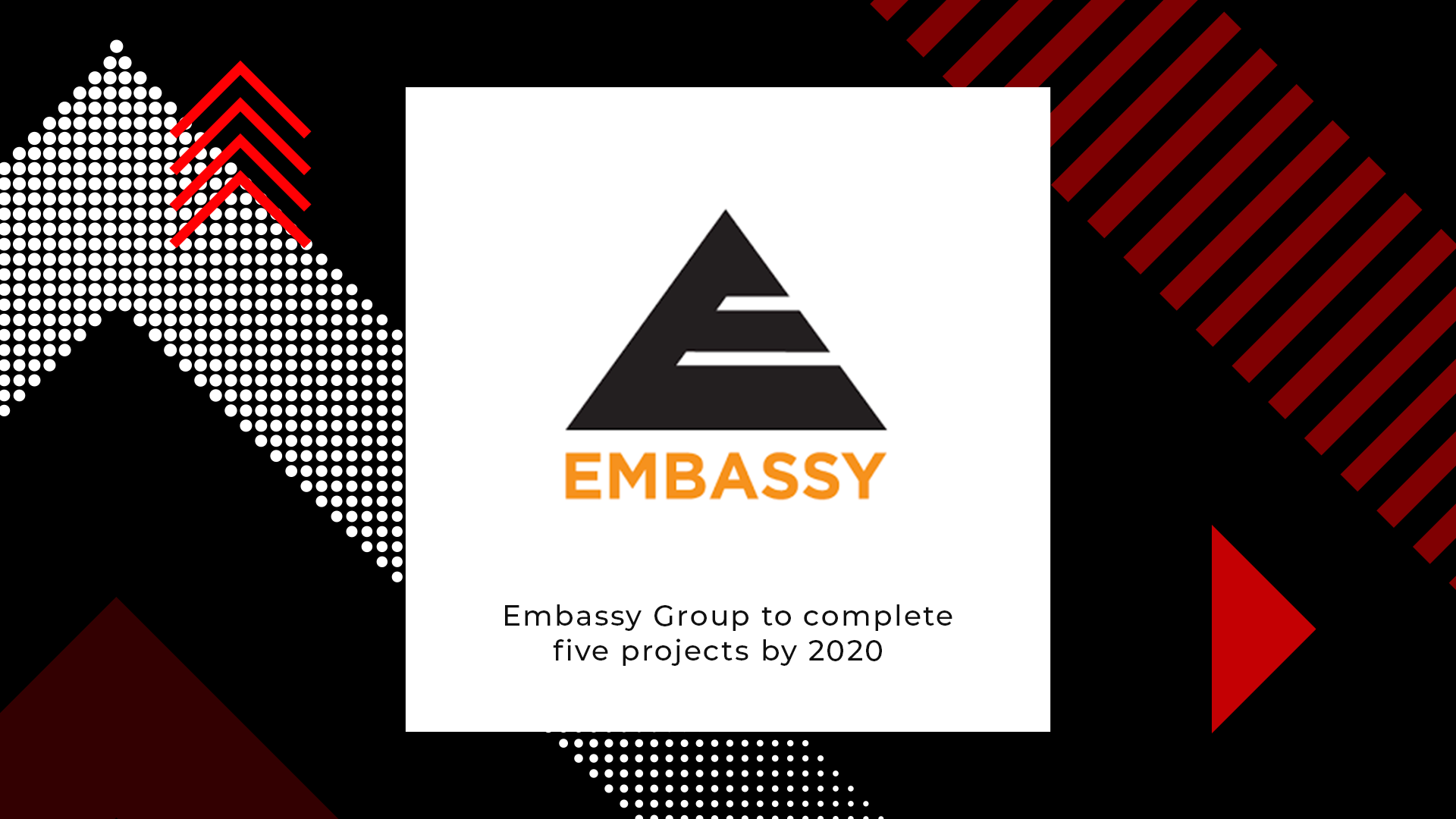 Embassy Group plans to complete five projects by 2020, but their township Embassy Springs will probably finish by 2023
After partnering with international investment company Blackstone for a mammoth business park project, Embassy Group is all set to expand its presence further. The real estate company, which aims to invest approximately Rs 2,000 crore to complete its ongoing housing projects, recently announced its plans to purchase land or collaborate with other companies for expanding its presence in Bengaluru and other big cities in India.
Embassy Group's President (Residential Business) Reeza Sebastian confirmed the news. She went on to talk in detail about the company's other plans. Until now, Embassy Group has to its credit 12 million sq ft of completed housing projects. It is in the process of developing around 10,000 units across six projects. Out of these, five are located in Bengaluru and one is in Chennai.
According to Reeza, the company plans to complete five projects by 2019-20. However, the 300-acre township named Embassy Springs in Bengaluru will probably finish by 2023. The embassy will invest more than Rs 5,000 crore in all six projects. Reeza stated that approximately 60 percent of that amount has already been put to use.
She went on to talk about how the Embassy Group is developing the ultra-luxury housing market while looking at other options to explore as well. In order to make homes for mid-income earners, there are plans to buy land or form partnerships with landowners for areas like Whitefield in Bengaluru.
The company just doesn't want to target a particular set of buyers. It aims to provide quality products in ultra-luxury, branded private residences, luxury as well as mid-income homes. "Going forward, we will continue to look for strategic opportunities across all housing segments," Reeza said.
One wonders how will such high-quality finish (despite some of it being targeted at mid-income range people) not be expensive? Reeza said the company had a solution for that too so that the final product would not cost more than 80 lakhs. Embassy Group has approached those having expertise in prefab technology.
Prefab homes are manufactured off-site in advance, usually in standard sections that can be easily shipped and assembled. This reduces the final construction cost and this is what will help the Embassy Group reach its target buyers without burdening them with the cost of construction.
Reeza also added that luxury housing is yet to gain popularity but still the sales of their luxury units has been good. Out of the 10,000 units under construction, 1,300 are luxury flats and 60 percent of these are sold.
ALSO READ: Rs 1,000 Crore To Be Spent By Embassy Group To Develop 41 Acre Bengaluru Mid-Income Housing Project