Proptech Startup BuildSupply Gains $3.5 Million From Venture Highway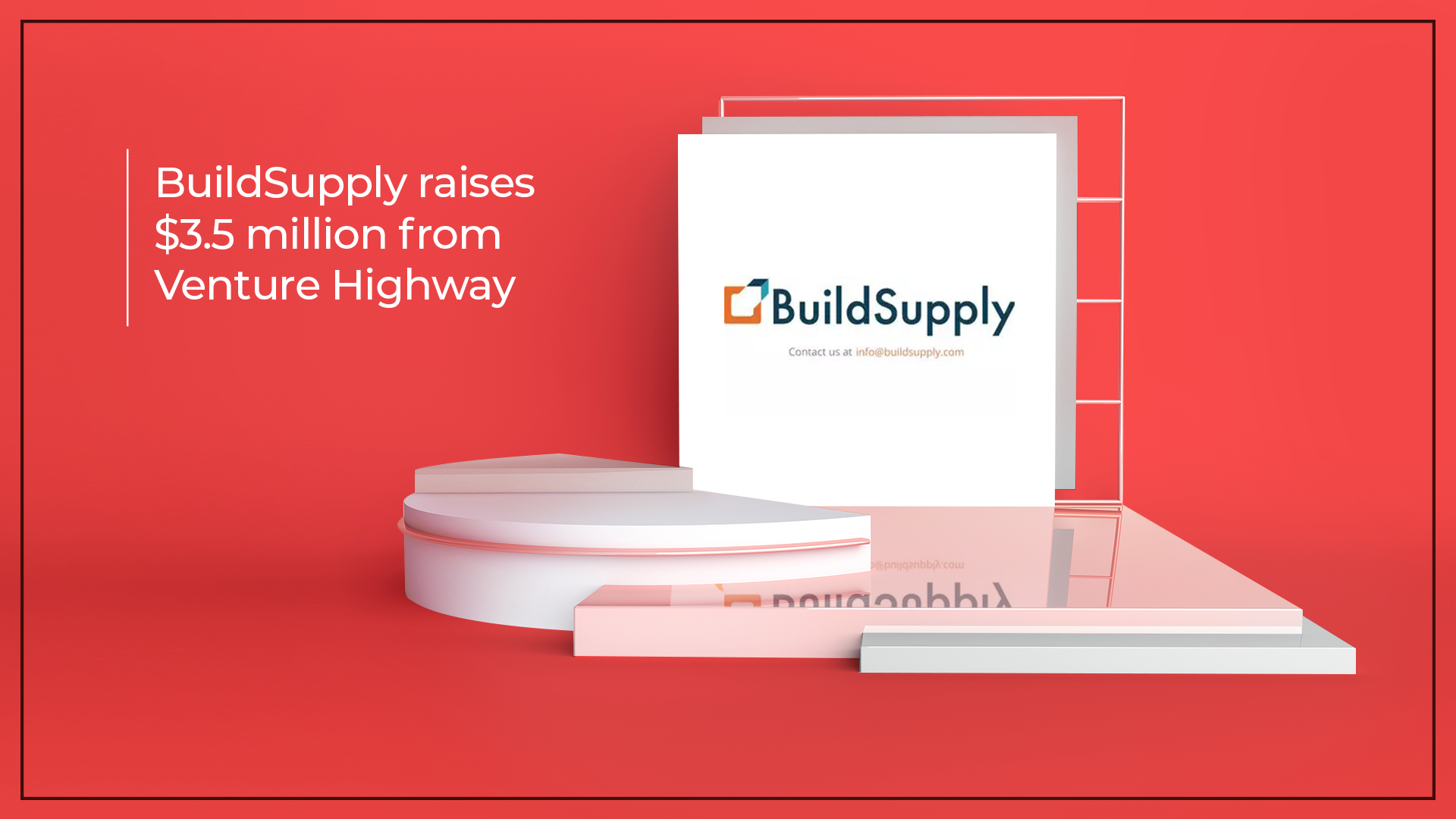 Proptech Startup

BuildSupply ropes in $3.5 million in its Series A round led by Venture Highway, an India and Silicon Valley-based venture capital fund
Online SaaS (software as a service) startup and real estate ecommerce platform BuildSupply recently managed to rope in $3.5 million in its Series A round led by Venture Highway, an India and Silicon Valley-based venture capital fund. BuildSupply is based in Gurugram.
It tied up with Amit Singhal (Ex-Head of Google Search), and existing investors Gree Ventures, Sonny Kalsi (founder of GreenOak Real Estate), the Space Matrix Group and the Co-founders of Livspace for this task.
BuildSupply plans to use the amount for expansion. The aim is to be at the top amongst the 1,000 SaaS companies and become the numero uno technology provider for the real estate and construction industry.
Sameer Nayar, CEO and Founder of BuildSupply confirmed the news. He feels that the real estate industry has since decades struggled with project delays, cost overruns and leakages in the procurement process. He wants to turn this situation around and be the game changer that will ultimately provide the best for potential customers.
"We see a tremendous opportunity to create scalable efficiencies for our customers. We will use the funds to accelerate our sales and tech hiring, expand our product portfolio and provide state-of-the-art procurement and financing solutions for our customers" Sameer said.
The company was founded just two years ago. Its software platform helps real estate developers and contractors automate workflows in the development and construction process. They provide quick solutions for budgeting and estimation, tendering, invoicing and billing, resource planning, scheduling and material management.
BuildSupply has branches in NCR, Mumbai and Bengaluru. However, its goal is to have branches across all the top ten Indian metros. BuildSupply already has its digital footprint on 50 million square feet. It aims to increase this number to a staggering 300 million square feet of real estate projects by 2020. It uses 13 technology products and services like Google Analytics, G Suite (formerly Google Apps for Work), and Vimeo.
Samir Sood, Founder at Venture Highway welcomed the idea and said the investment matched his company's goal. "We are delighted to continue supporting them in their next phase of growth," Samir said.
Despite being relatively new, BuildSupply has 94 projects under its umbrella already. Some of its customers are real estate giants like Godrej Properties, Vatika Developers and Embassy Group.
ALSO READ: Top 10 Proptech Innovations of India