Buyers Exempted From GST Only On Homes With Completion Certificate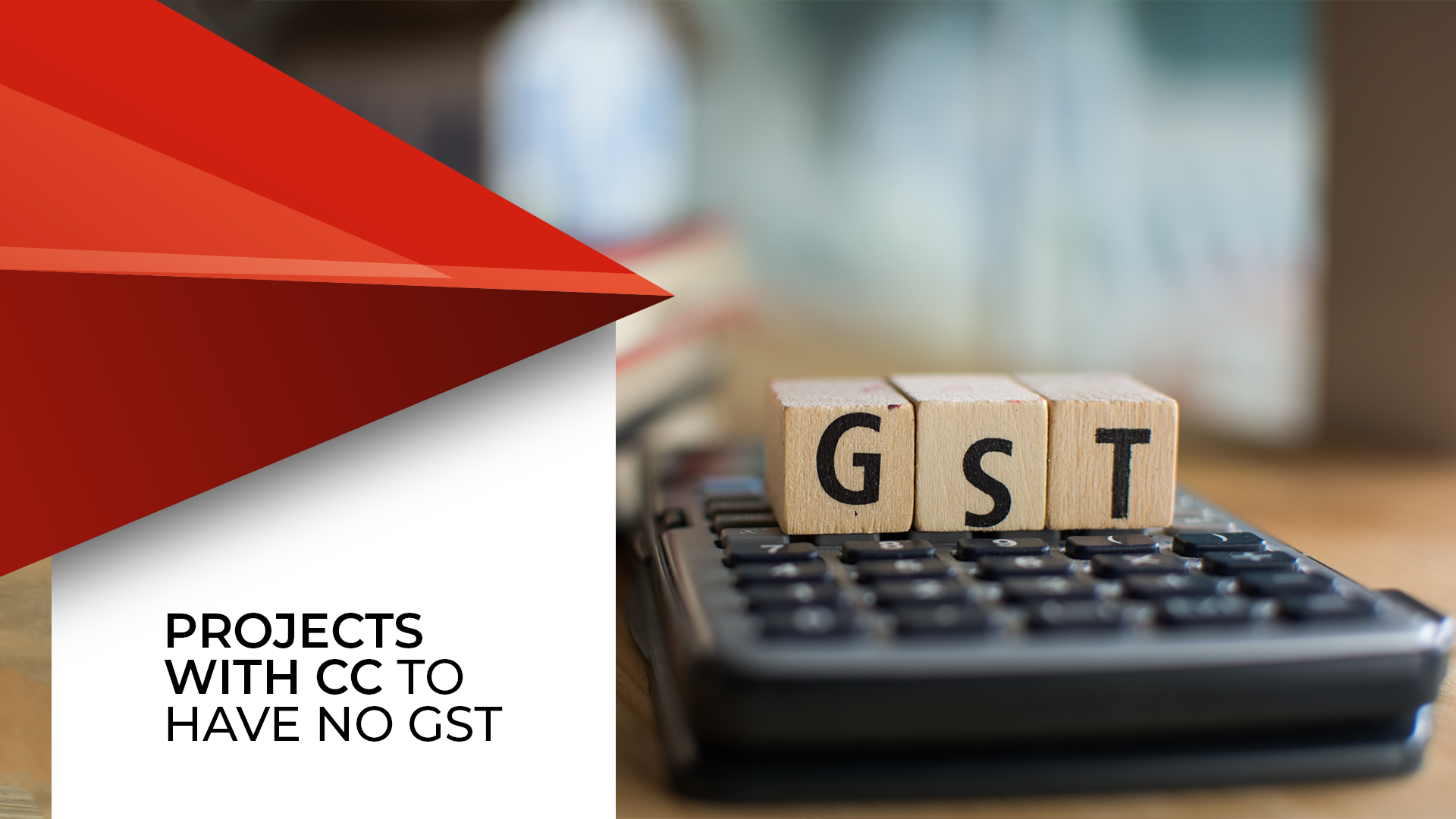 GST on a property with completion certificate is not to be paid by home buyers. However, it is applicable even on finished ready-to-move-in projects if they aren't certified
In mid 2017, the central government implemented the Goods and Services Tax (GST) under the pretext of one nation one tax. However, this move proved detrimental to already hassle home buyers. Builders didn't let the consumers avail of the lower tax slab and till this date, there has been no respite for home buyers.  Many builders started increasing the rates of their projects as they wanted to pass on the bulk of the taxes they were paying to their customers.
Those who had bought a house which was near completion were not aware of how the GST was being calculated. This meant buyers were burdened with an additional payment of tax on any home they bought directly from builders. Tax experts noticed that even buyers were granted possession of their apartment,  tax benefits passed on to them were only 2%.
This was mainly because most construction had already finished before GST was levied. This, in turn, paved way for lower GST benefits for the common man buying a house.
A tax analyst stated that home buyers who have invested in homes right before GST came into being will be able to avail many more benefits as not much construction of work or purchasing of building materials had been done by the developers.  "As projects have still been subject to two different taxation systems, the benefit being handed out to buyers is minimal. However, in the years to come the benefits could go up to 4% to 5%," the analyst added.
Slowly, most buyers stopped investing in under construction homes. Instead they started looking towards projects which were already completed. This move was noticed after it was announced by the government that no GST was payable on completed projects.
However, what was very firmly noted in official documents wasn't being practiced by builders on a practical level. This led to homebuyers approaching the National Anti-profiteering Authority (NAA) to rectify their woes.
The NAA acted sternly and passed an order against Gurugram-based Pyramid Infratech. More than 100 homebuyers had sought the authority to get money paid for GST.
The Ministry of Finance, however, did a U-turn last week from its original stance. It now declared that only in the case where home buying took place after the issue of completion certificate by the competent authority, no GST has to be paid by the buyers.
It went on to add that GST payment was very much applicable to properties under construction or ready to move-in homes where a completion certificate hadn't been issued at the time of sale.
ALSO READ: Government Slashes GST Rates, Apartment Buyers Unhappy