Pre-Bid Meet For Dharavi's Redevelopment Attracts Major Builders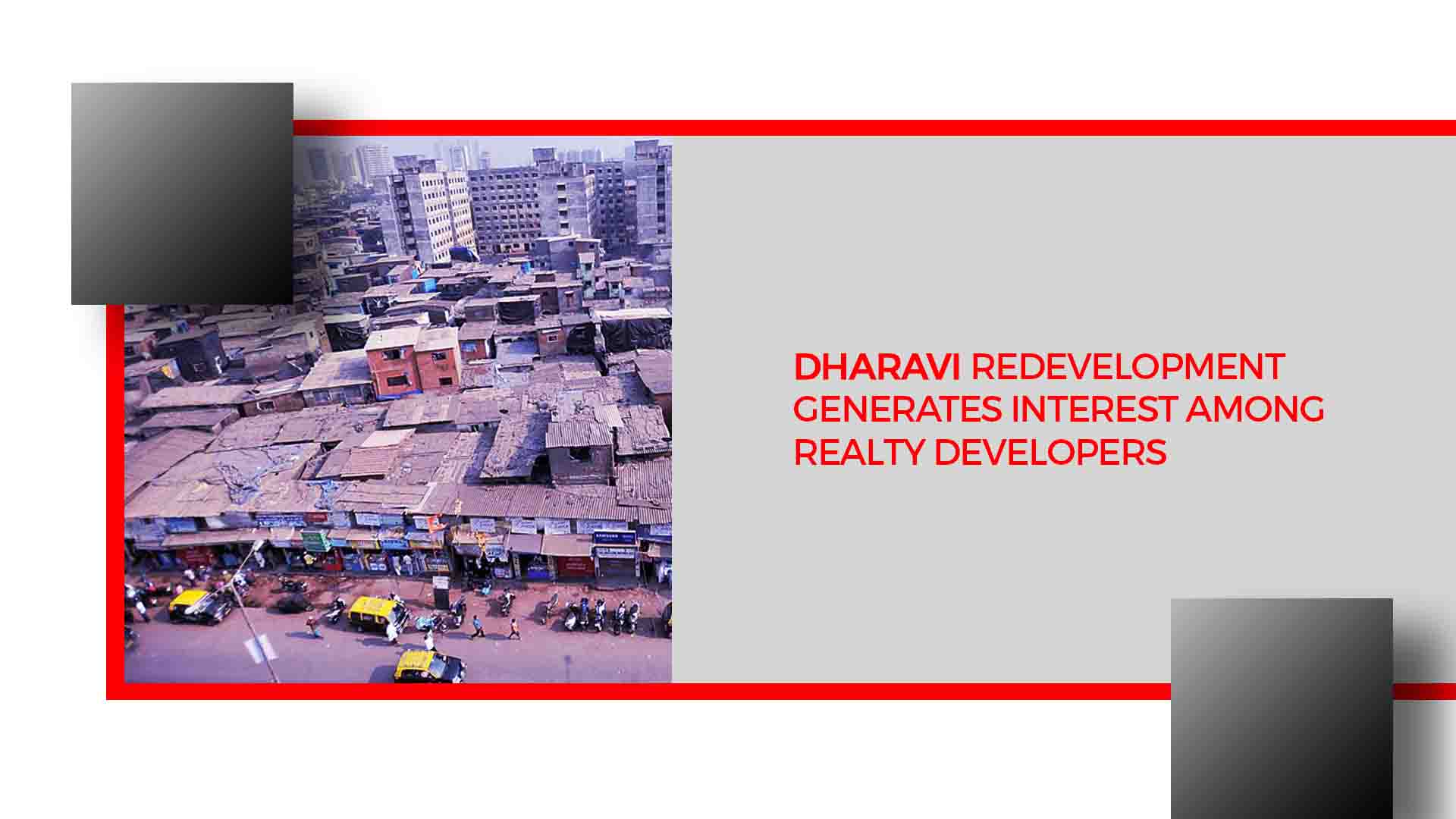 Dharavi to soon undergo massive redevelopment once the bidding is finalised by the Slum Rehabilitation Authority
Since more than a decade, the government of Maharashtra had been trying its best to redevelop Dharavi. However, till the recent past it hadn't tasted any success and the process got somewhat stagnated after 3 failed attempts. But not one to give up easily, the government has kickstarted the project once again.
It recently held a pre-bid meeting and the turn out by almost 20 big real estate developers has raised quite a few eyebrows. Sources involved with the project have confirmed this high attendance.
Dharavi Redevelopment Project which is under the purview of the Slum Rehabilitation Authority had held the meeting. The starting amount of the bid has to exceed Rs 3,150 crore and the highest bidder will eventually win the project.
That developer will then have to create a Special Purpose Vehicle (SPV). It will have to shell out 80 percent equity worth Rs 400 crore and the government will put in Rs 100 crore in order to have 20 percent control of the project.
Last month, the government started the mammoth task by inviting global tenders for the bid. The first date of bidding was November 28 and December 28 is the last date for entries.
What has surprised many is that almost everyone was one the opinion that because of the current liquidity crisis, realty developers would not want to take on such a mammoth project. The total area of the Dharavi slum area is a massive 593 acres.
Apart from equity worth Rs 400 crores, any further investment needed for the project will be brought in by the lead partner in the form of compulsorily convertible instruments, including debentures and preference shares.
The SPV will have to provide free housing for eligible slum dwellers and occupants. This will include all the basic amenities like toilets and good infrastructure. These are the terms and conditions laid out by the state government to improve the living conditions of the slum dwellers.
ALSO READ: Is There Any Hope For Mumbai's Dharavi Area?