Quikr Buys Chennai-based Real Estate Platform India Property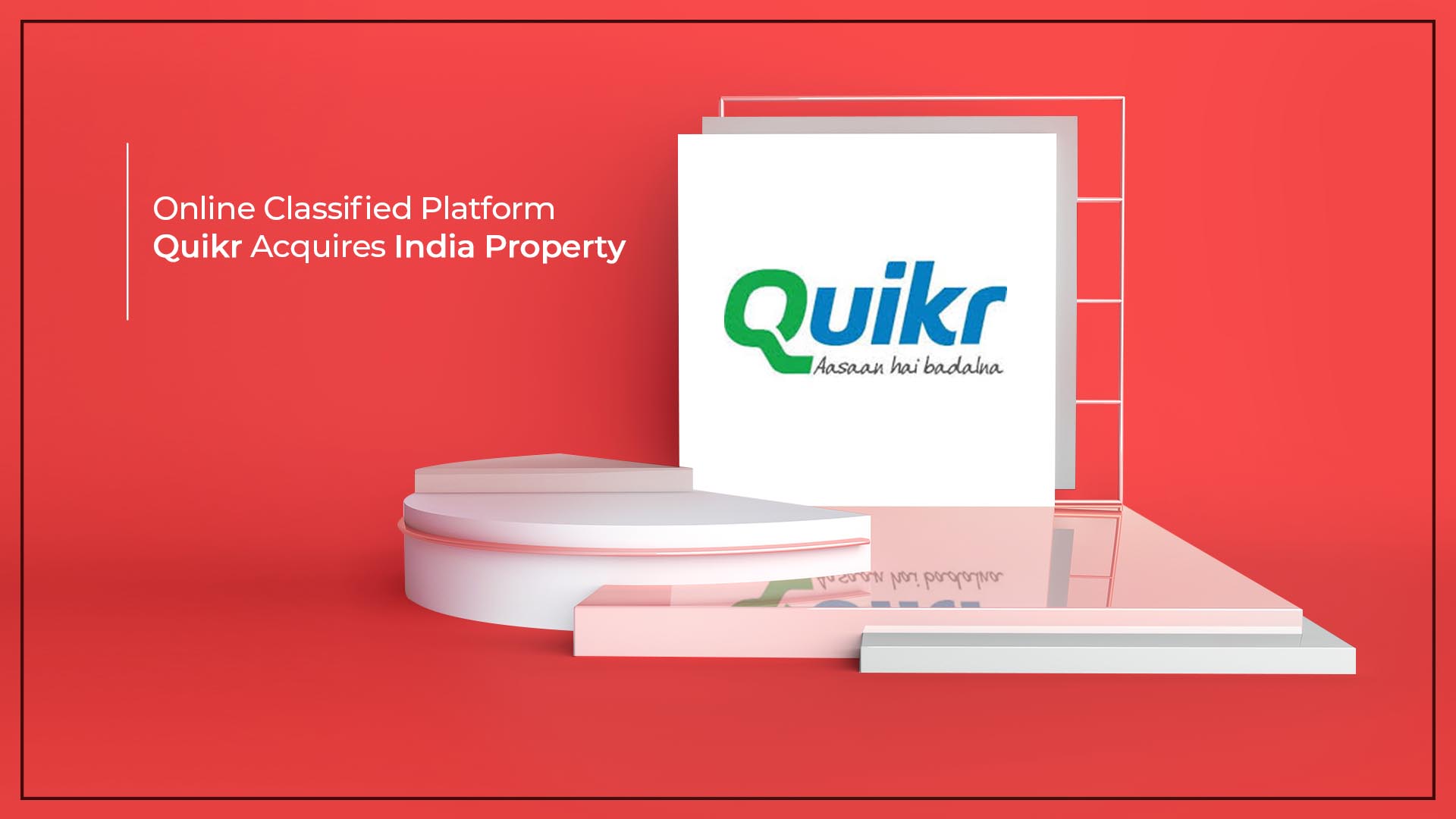 Quikr takes over India Property to expand its presence in the Indian real estate industry
Quikr, India's biggest portal for classified ads, has taken over India Property Online. The real estate platform was founded in 2006 two years before Quikr. With this move, Quikr has cemented its plan of expanding its base and building transactions on top of classifieds. The amount for which Quikr made the acquisition is not disclosed.
Ganesh Vasudevan, CEO, India Property Online confirmed the news. He said that his company was one of the first ones to offer full-stack online real estate services. "We have focused on the South Indian market and built a comprehensive solution suite for buyers and sellers with several transaction enablers. We have demonstrated monetization around these products and will now be able to offer them across Quikr's real estate base," Ganesh added.
Quikr already has a huge presence online and it already boasts of an established property sale tab on its platform. Quikr's property section contributes to 35% of its profits and total sales. It offers shared rentals to millennials as well as a brokerage business for home buying under QuikrHomes and Commonfloor.
Pranay Chulet, Founder and CEO, Quikr said that the Indian real estate industry has a $180 billion. Ever since they began their business, the company has always strived to delve deeper into the real estate category. "The strong base of India Property in Southern states and its full-stack model will help us grow our transaction business while also adding to our classifieds base," Pranay added.
Quikr has managed to get 70,000 of its users homes on rent within the last one month alone. The investors of India Property have welcomed the takeover. India Property is backed by VC fund Bertelsmann India Investments and Mayfield. It has its base spread across 15 cities where customers buy, sell and rent properties. 6 lakh properties have been listed on it till date. 8000 residential and other construction projects with verified builders information are also a part of it. Its base headquarter office is in Chennai and is known to have a larger presence in South India than the rest of the country.
ALSO READ: Quikr Boasts A 3X Growth In Its Realty Vertical Revenue