WeWork Aims To Double Its Space In India By Next Year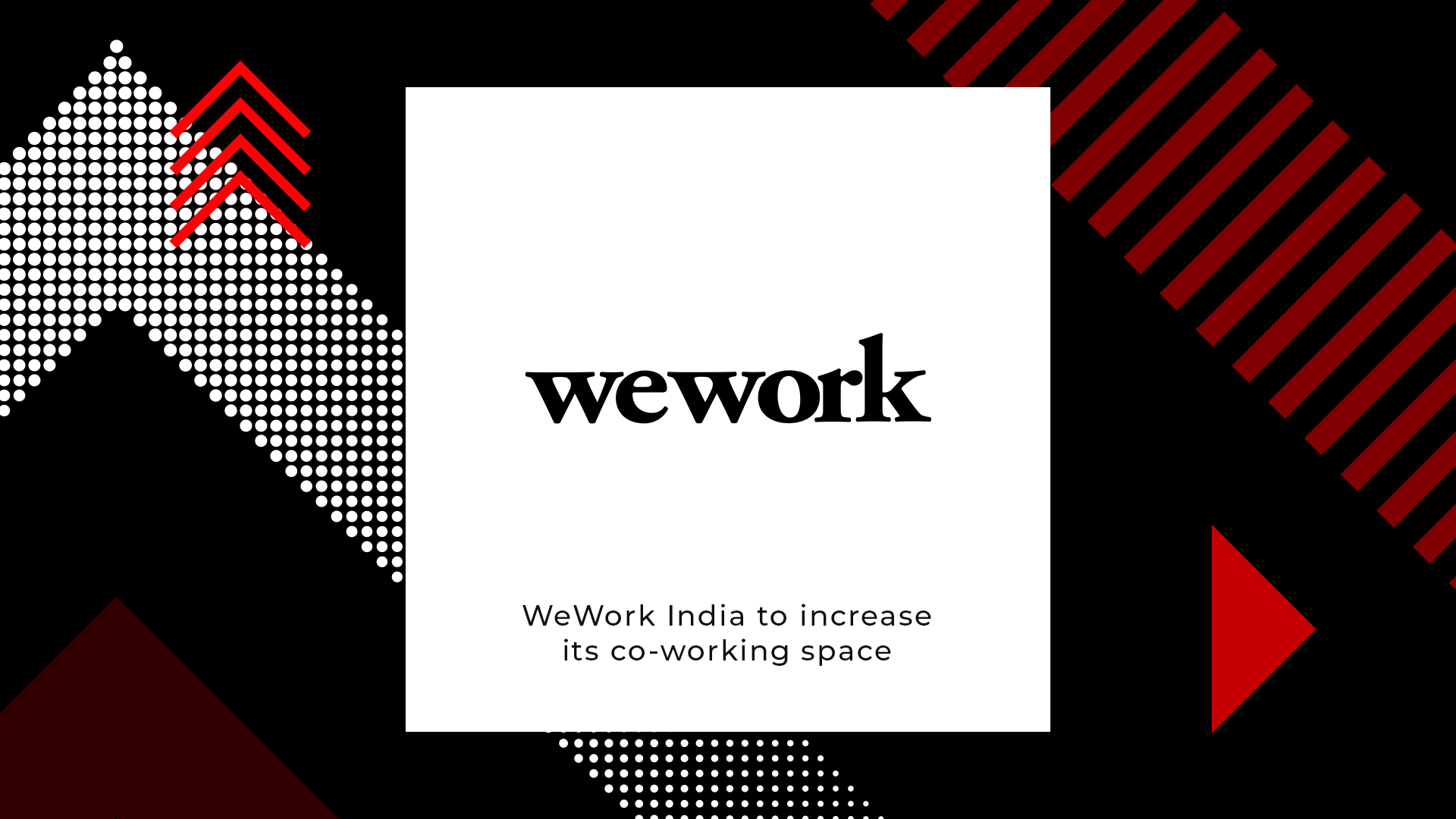 Already a major provider in Bengaluru, Mumbai and Gurgaon, WeWork to begin leasing coworking spaces in Chennai, Pune and Hyderabad by December 2019
WeWork India recently announced its expansion plan in the country. The American workspace firm aims to reach the 6 million square feet mark in 2019. It will be double the co-working space it currently offers in India.
In the pipeline is also setting up office spaces in Chennai, Pune and Hyderabad by December 2019.
It entered India in 2016 in a tie-up with Embassy Group. It officially started operating in July last year. Its first offering was at Embassy's Residency Road building in Bengaluru. The area was a sprawling 400,000 sq ft. Ever since then there has been no looking back and the company currently offers a massive 3 million square feet coworking space in Bengaluru, Mumbai and Gurgaon. This year, WeWork India acquired 18 more locations across the National Capital Region, Mumbai and Bengaluru.
Karan Virwani, chief executive officer, WeWork India confirmed the news of the company's expansion plans. He went on to state that initially in 2018, the company was offering 5,000 desks but by the year it that number has increased to 35,000 desks across 21 locations. "With a member base of 20,000 in India, we are selling 2,000 desks a month," Karan added.
According to Karan, WeWork India has yielded 10 percent of the company's global revenue. It has an average occupancy of over 95% in buildings which have been open around a year.
"We have grown exceptionally in the last one year and there is a lot more attention on the Indian market," Karan said. The company is very pleased with the revenue generated from Asian countries like India and China.
The company also aims at growing its operations of WeWork Labs in 10 locations across six cities next year. The branch of the company caters to dedicated space, services and community. Under its umbrella are 1,000 startups in 33 locations in 17 cities across 10 countries.
WeWork is backed by Japan's SoftBank Group. It is currently one of the world's most valuable startups. It has the largest private office space occupancy globally. It boasts of 400,000 members in 26 countries across 400 locations including Manhattan, London and Washington, D.C. This year, the company began operations in eight new countries.
ALSO READ: WeWork India Leaseholds An Office Space In Thane