Blackstone Buys 50% Stake In Indiabulls' Gurugram Offices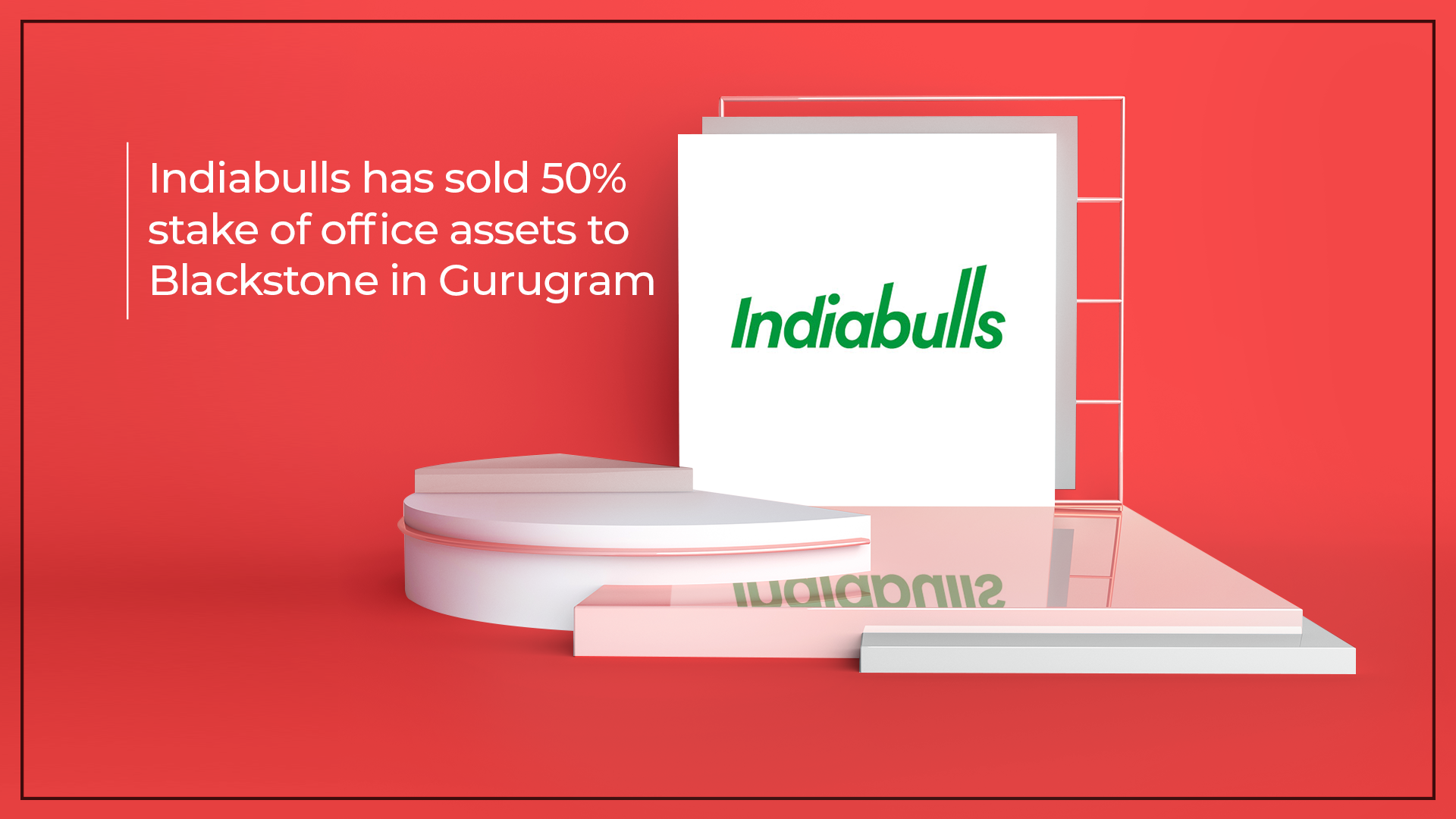 Indiabulls Real Estate sells the stake in two Gurugram offices to Blackstone for Rs 464 crores
Real estate giant Indiabulls cracked yet another deal with Blackstone. It sold a 50% stake in two office assets in Gurugram to the American private equity firm for Rs 464 crores.
In November, the company had signed a non-binding term sheet to divest 50% stake in these two offices. The total area acquired by Blackstone is 8 lakh square feet. The closing will happen within the current financial quarter.
Indiabulls confirmed the news and also told BSE about the deal. "We have entered into definitive transaction documents with entities controlled by The Blackstone Group. 50% stake has been divested in two office assets in Udyog Vihar, Gurugram, at an aggregate enterprise value of approximately Rs 464 crore," Indiabulls wrote.
This wasn't the first deal between the two real estate giants. Earlier this year, Blackstone purchased a 50% stake in Indiabulls' Mumbai located One Indiabulls Centre and Indiabulls Finance Centre for Rs 9,500 crores. It also went on to buy Indiabulls' Chennai property for Rs 900 crore.
Indiabulls has an equal joint venture with Blackstone. It has 3.3 million sq ft completed asset with annuity income of Rs 670 crore. Out of this 0.8 million sq ft is under construction and it's estimated to garner Rs 172 crores worth of rentals.
In its annual report, Indiabulls stated that it would continue to sell office real estate to investors like Blackstone. The funds raised from these deals would be put into further property investments.
Indiabulls is also eyeing the 140 acre land at Manesar in Gurugram. It plans to construct an integrated township and commercial building there.
The company has witnessed a 23% increase in its consolidated net profit at Rs 75.91 crore for the quarter ended September 30. It has earned Rs 61.64 crore the previous year.
ALSO READ: Indiabulls And Blackstone Plan Commercial Real Estate Platform