Gautam Gambhir Clears The Air Around Real Estate Controversy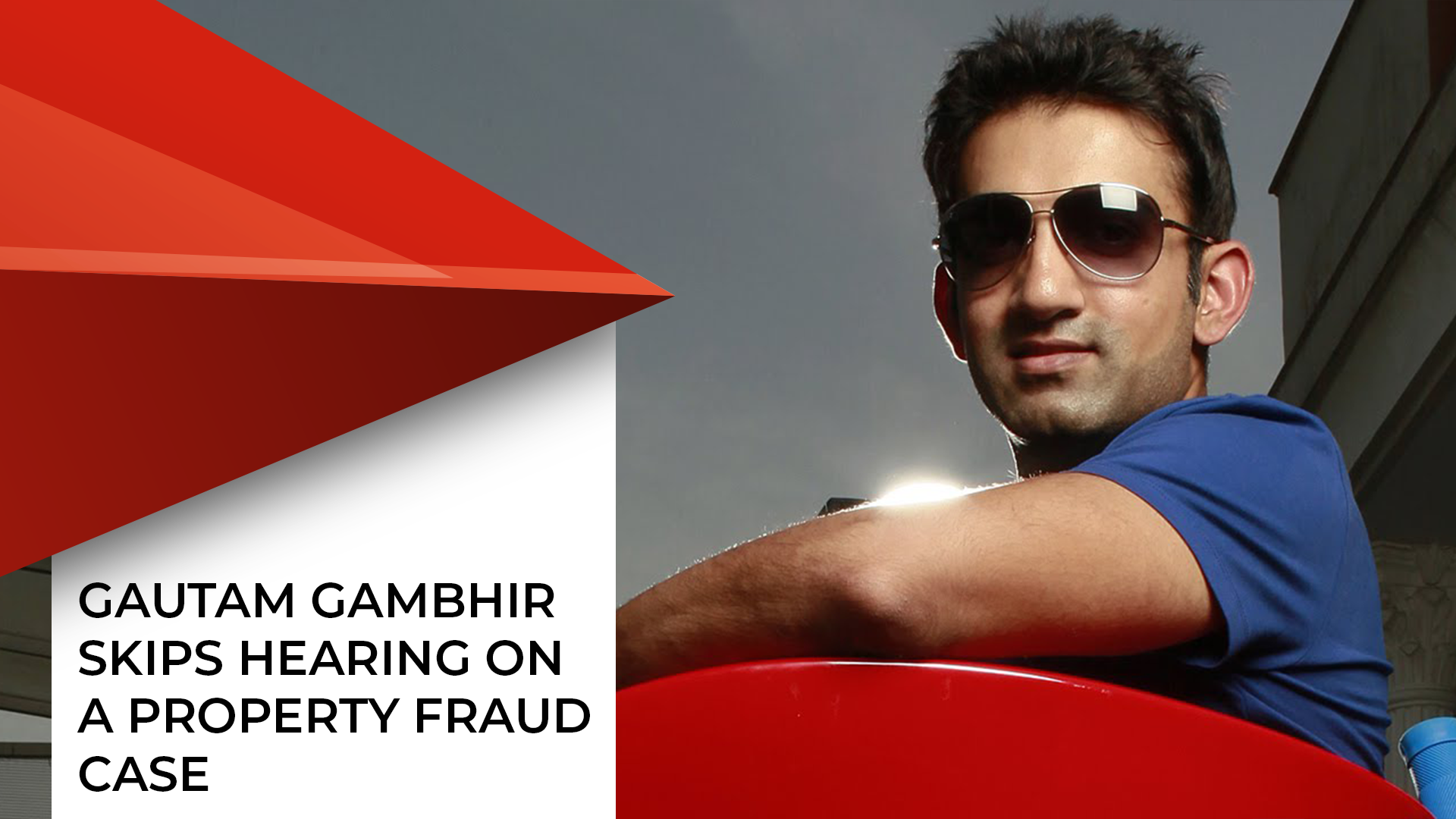 Gautam Gambhir is currently embroiled in a case against him for fraud after buyers paid crores for a 2011 project he promoted that never even started construction
After a court in Delhi ordered the arrest of Gautam Gambhir when he failed to appear on the dates he was required to attend the hearings, the former Indian cricketer took to social media to share his side of the story.
Gautam is under legal scrutiny since crores were collected from home buyers using his name. The 37-year-old had earlier filed a revision plea in the case which was dismissed by the Saket Court. On Wednesday, Saket court CMM, Sh. Manish Khurana issued a warrant (BW – Bailable) against Gambhir for not appearing in the case repeatedly even after rejection of his revision plea.
He shared the reasons why he couldn't make it to the court on the dates he was summoned. He also made it clear that apart from being the brand ambassador of the project and a temporary Additional Director, he was in no way responsible for the consumers not receiving the flats.  
Gautam tweeted, "Since last evening there've been media reports about bailable warrants issued against me for not appearing before the Court. I'd like to clarify that dates for an appearance in Court coincided either with my playing commitments for Delhi Ranji Team and/or other professional reasons. I was always represented by my advocates in the Court, as I am more than willing to abide by the law of the land and honour the directions issued by the Hon'ble Court. On another note, I would like to clarify that I was merely a Brand Ambassador and an Additional Director (for a short while), of the said real estate company named M/s Rudra Buildwell Realty Pvt. Ltd. Maybe this is the price I've had to pay and it seems that some vested interests and publicity mongers joined in to publicize the news."
17 buyers paid Rs. 1.98 crores for booking flats at Ghaziabad's Indirapuram area back in 2011. Till date, the housing project did not take off and they filed a case against Rudra Buildwell Realty and HR Infracity two years ago.
Chief Metropolitan Magistrate Manish Khurana had stated, "Considering the fact that accused Gautam Gambhir has not been appearing in this case repeatedly and he has not appeared even despite the dismissal of his exemption application on the last date of hearing, therefore, issue a bailable warrant for Rs. 10,000 against the accused with one surety in the like amount for next date of hearing."
The next date for the hearing is January 24, 2019.
ALSO READ: Amrapali Group Auditors Slapped With Legal Notice By ICAI