Indian MEA Quashes Pakistan's Ownership Claims On Jinnah House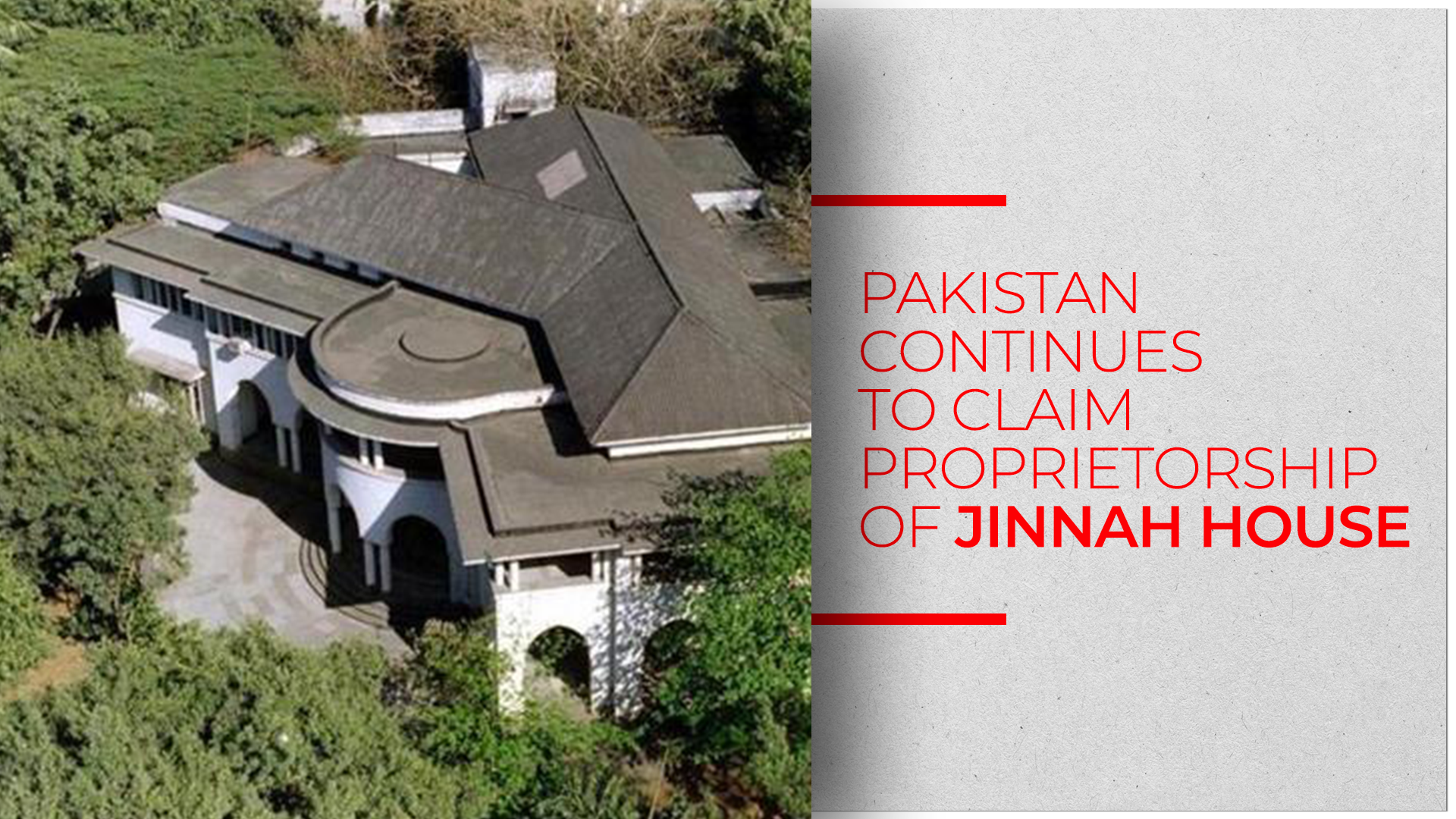 Jinnah House to remain under the ownership of the Indian government, India makes it clear to Pakistan
The Indian Ministry of External Affairs (MEA) has sent out a strong message to Pakistan regarding its claim to their founder Muhammad Ali Jinnah's Mumbai residence Jinnah House. India's response on December 20 comes just a day after its neighbor staked a claim on the sprawling Malabar Hill property.
External Affairs Ministry Spokesperson Raveesh Kumar even stated that Pakistan cannot legally claim the property and that it belongs to the government of India.
Raveesh went on to add that the government was planning to use the Jinnah House as it currently uses the Hyderabad House in New Delhi for holding meetings and hosting banquets for foreign dignitaries.
Pakistan recently put out a statement saying any attempt by India to take the building under its control will not be accepted. "We have a claim over Jinnah House and we do not accept that anyone tries to take custody of it. They (Indians) have already accepted that it belongs to Pakistan. We have a record of it. They (Indians) have accepted that it belongs to Pakistan," Pakistan Foreign Office Spokesperson Mohammad Faisal said in Islamabad.
In August 2007, Jinnah's daughter Dina Wadia had approached the Bombay High Court for possession of the house. Her son and Wadia Group Chairman Nusli Neville Wadia is still fighting out the case after his mother's death.
Raveesh dismissed Dina's legal claim as well. "It has nothing to do with who is contesting. This property belongs to the Government of India," Raveesh said.
In 1936, Jinnah had built the mansion at the then whopping price of Rs 2 Lakh after his return from UK. He soon took charge of the Muslim League and stayed in the house until the Partition of India in 1947. Post that he shifted his residence to Karachi in Pakistan.
The sea-facing bungalow was designed by architect Claude Batley in the European-style architecture. It has a total area of 10,000 square feet and the residence of the Chief Minister of Maharashtra is opposite it.
Italian marble and walnut woodwork were used for its construction but as of now it is rotting away. "We are in the process of renovating it," Raveesh said.
ALSO READ: High Court's Latest Verdict, MahaRERA Orders Can Be Challenged