CoWrks Plans To Expand To Tier-2 Cities By 2020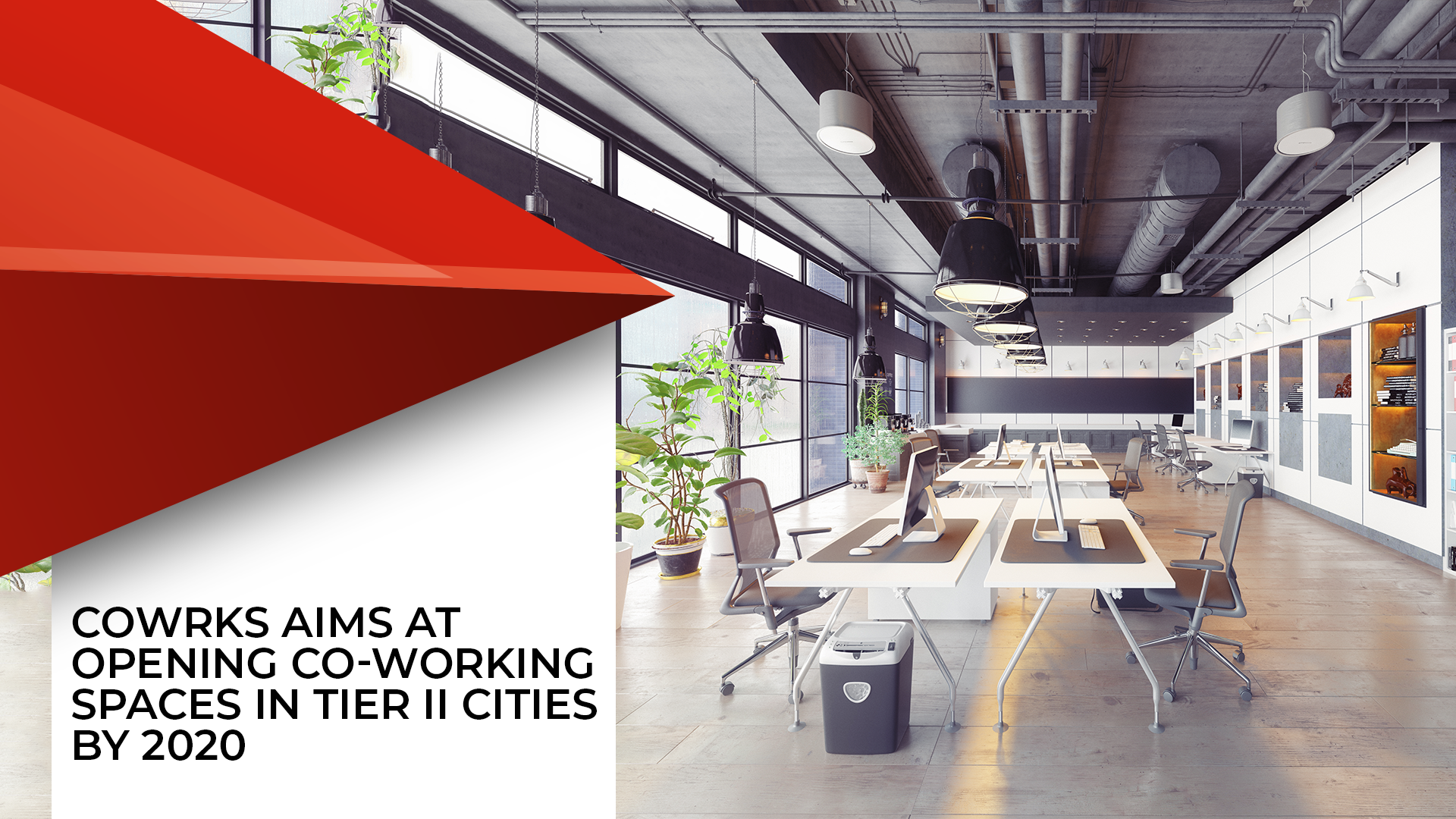 CoWrks is aiming to open coworking space in Chandigarh, Jaipur, Indore and Ahmedabad within the next two years
Collaborative workspace provider CoWrks plans to expand its services by 2020. The collaborative workspace organization is aiming to acquire 11 million square feet of coworking space. It also has a target of operating in new cities across India by 2019.
As of now, CoWrks boasts of a massive 1.5 million square feet of office space in India. It has property in Chennai, Bengaluru, Delhi-NCR, Mumbai and Hyderabad. It plans to expand this number to 2.5 million square feet by the end of FY19.
Sidharth Menda, CEO, CoWrks said that the company began with 600 desks in 2016. It aims to close the financial year with a whopping 27,000 desks across five cities.
On the expansion, target are tier-II cities like Chandigarh, Jaipur, Indore and Ahmedabad with smaller formats by the end of next year. The number of people falling under its umbrella and utilizing its services would be 1,20,000 by then.
Abhishek Goenka, CFO, CoWrks also welcomed the expansion move. He elaborated that the company is going to adopt a different approach for the smaller cities. "We will tailor-make products according to the needs of the customers in those cities as there are many clients who want us to expand in these towns," Abhishek said. Today, the company boasts of 85% occupancy across all its spaces and 60% of its clients are companies.
Data in CBRE South Asia shows an escalation in the overall stock of flexible space market in India (including all seven Indian cities) by about 50 percent. It rose from 10 million square feet last year to 15 million square feet this year. This huge ascent made it among the most successful markets in the Asia-Pacific region.
Moreover, the share of flexible spaces as part of total office absorption has also doubled from 5% in H1 2017 to about 10% in H1 2018.
Companies which provide services for information technology, banking, finances and insurance are giving preference to coworking spaces because of expensive commercial office rents and the dearth of ready and vacant office spaces.
ALSO READ: 2.5 Lakh sq ft Shared Space Leased By CoWrks In Hyderabad