Tilak Nagar's Residents Not Happy With Its Transformation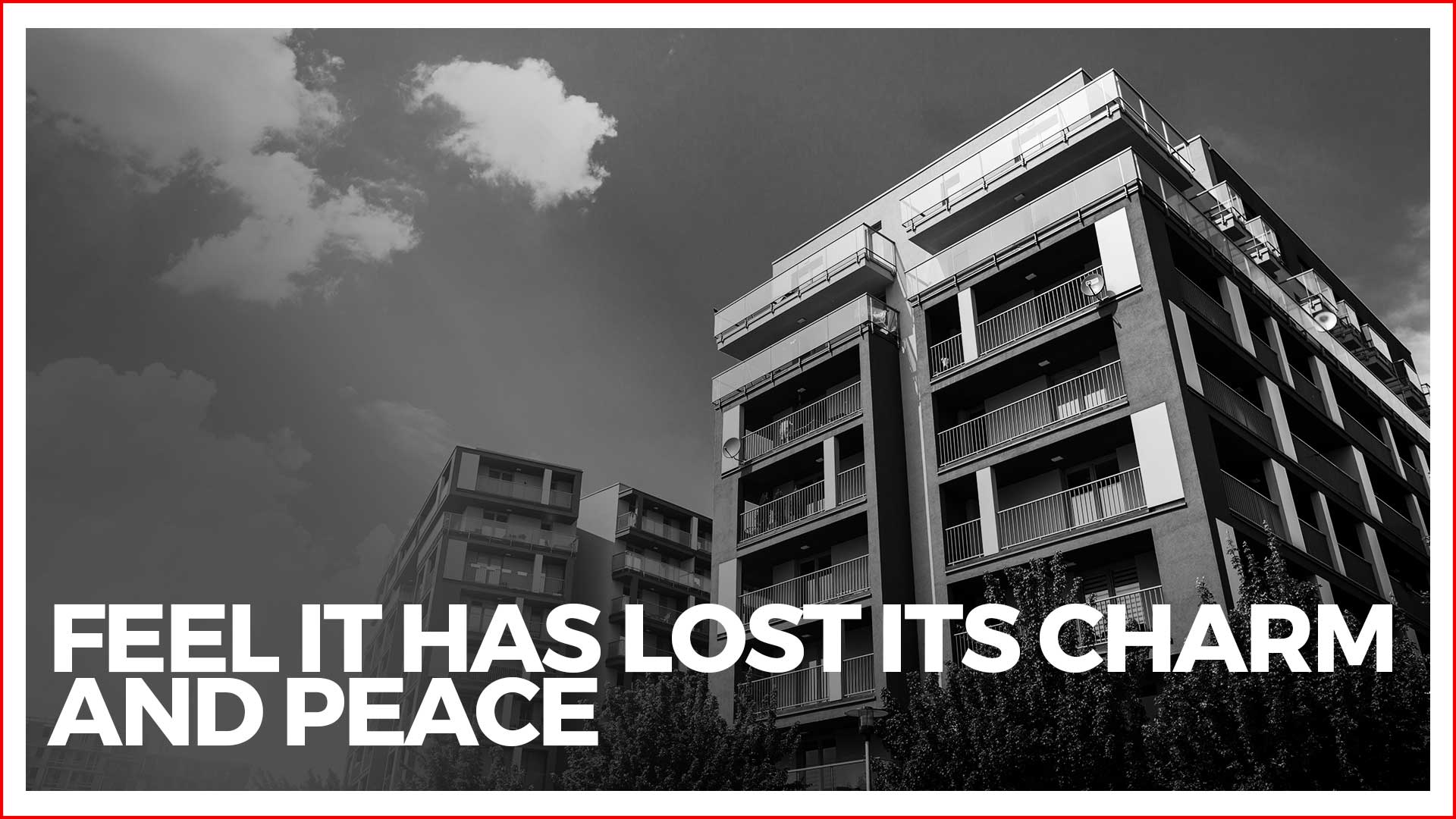 Tilak Nagar's residents feel that construction of high rises has ruined its peaceful vibe and greenery
Chembur's Tilak Nagar has come a long way since chawls dominated its land. In 1965, it underwent its first big renovation at LIG Colony by MHADA. Back then the place boasted of lush greenery, 60-ft-wide concrete roads and lots of recreational space for the public. However, due to the presence of criminals, it was not the preferred residential destination for many homebuyers.
In the recent past, the place underwent a huge redevelopment process and suddenly emerged as a respectable place to live. Gone were most of the chawls and builders transformed the area into a concrete jungle. Even the upper middle class slowly started residing in Tilak Nagar and there was no looking back.
Buildings here are home to more than 5,000 families in well-built skyscrapers. Swanky restaurants and salons have replaced the humble playgrounds. The residents of this place have more cars than the number of apartments in the vicinity.
However, not all are pleased with this "beautification". Residents are often found complaining of how their once green paradise has now become an unattractive place.
Not so much the current generation, but the previous one does miss the old look and feel of the place a lot.  Especially the peace and calm of the area as it is replaced by non-stop sounds of cars and construction work. Nandagopal Sankar echoed these thoughts when he said, "They sold us dreams of bigger homes, self-contained toilets and cash in the name of redevelopment. In the bargain, we have lost the peace."
Back when the builders had flocked to merrily grab every inch of land in the area for construction, a few Tilak Nagar residents did raise an alarm. But because they were very small in numbers, they had to bow down due to threats from criminals as well as the administration.
The population residing here is very different compared to the Marathi speakers of the past. The demographics have gotten mixed with people from the rest of India flocking the place to live. Unfortunately, the infrastructure of Tilak Nagar was not built to accommodate these large crowds this has resulted in it being just one of those overcrowded places in Mumbai where there is no respite for the common man wanting to enjoy some peace and quiet.
ALSO READ: Tilak Nagar: The Biggest Beneficiary Of BKC's Commercial Growth