34,000 Real Estate Projects Have Registered With RERA In India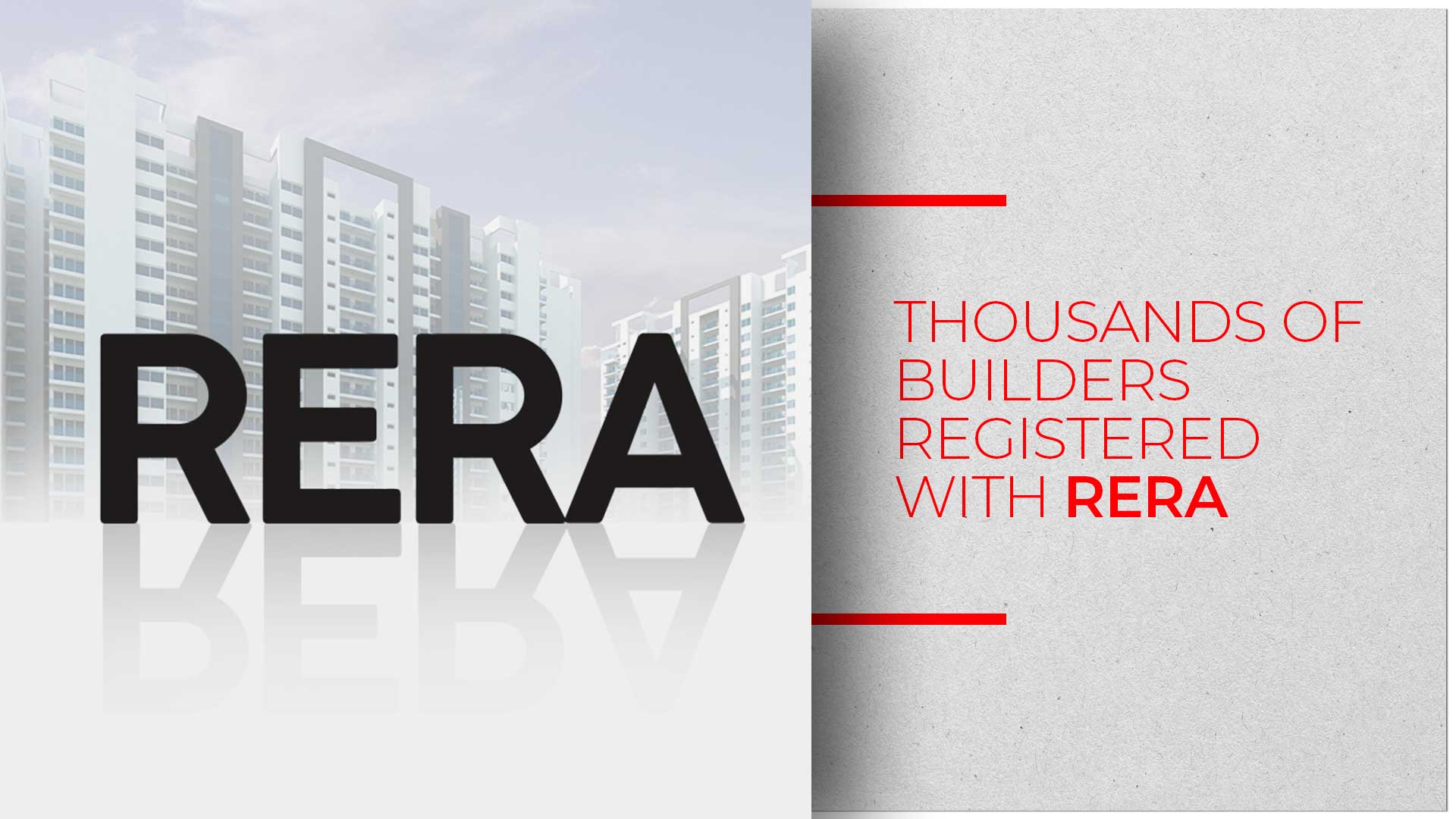 As RERA is being implemented in more and more states across India, there has been a surge in developers and real estate agents registering under the act
The advent of RERA (Real Estate Regulation and Development Act) two years ago brought about a revolution within the Indian real estate industry. This is proved by the whopping number of real estate projects and real estate agents which got registered under RERA. So far, approximately 34,893 real estate projects and 27,073 real estate agents have registered under RERA all over India. This has been confirmed by the ministry of housing and urban affairs.
While 28 states and union territories have notified rules under RERA, West Bengal stands out with a real estate law of its own called Housing & Industry Regulation Act (HIRA). A spokesperson for the ministry of housing and urban affairs said, "West Bengal has been advised to notify the rules under RERA."
Recently, Jammu & Kashmir's State Administrative Council (SAC) approved the implementation of RERA which will take place soon. The state authorities of six North Eastern states Arunachal Pradesh, Manipur, Meghalaya, Mizoram, Nagaland and Sikkim also agreed for the implementation of RERA in their territories.
Owing to the strictness of the act, many states were planning to tweak it around to make it more builder friendly. However, the central government through union housing and urban affairs minister Hardeep Singh Puri issued a stern warning against any such changes in the act.
RERA came as a relief to millions of hassled Indian homebuyers who were fed up of the incessant delays and false promises made by builders. Until RERA came into being little could be done against builders who did not deliver homes on time. Any developer who does not register their project under RERA or delays delivery from the promised date is likely to be penalized with a heavy fine and can even face jail time.
1st to register with MahaRERA
MahaRERA came into effect on May 1 last year. As soon as it was implemented in the state, two real estate developers Nayan Shah of Mayfair Housing and Rajan Bandelkar of Raunak Group registered under the act.
RERA outcome
MahaRERA slapped a penalty fine of Rs 1.2 lakhs on a real estate brokerage company named Sai Estate because it was advertising many projects which were not registered under RERA.
Cases of delay/fraud were registered against NitiShree Infrastructure, Samson and Sons Builders and Developers, The 3C, Unnati Group, Earth Group, Premia Group, Amrapali Group, ERA Group and many others.
ALSO READ: RERA Deployment: Still Thin, But Complaints Galore!