WeLive To Launch In India This Year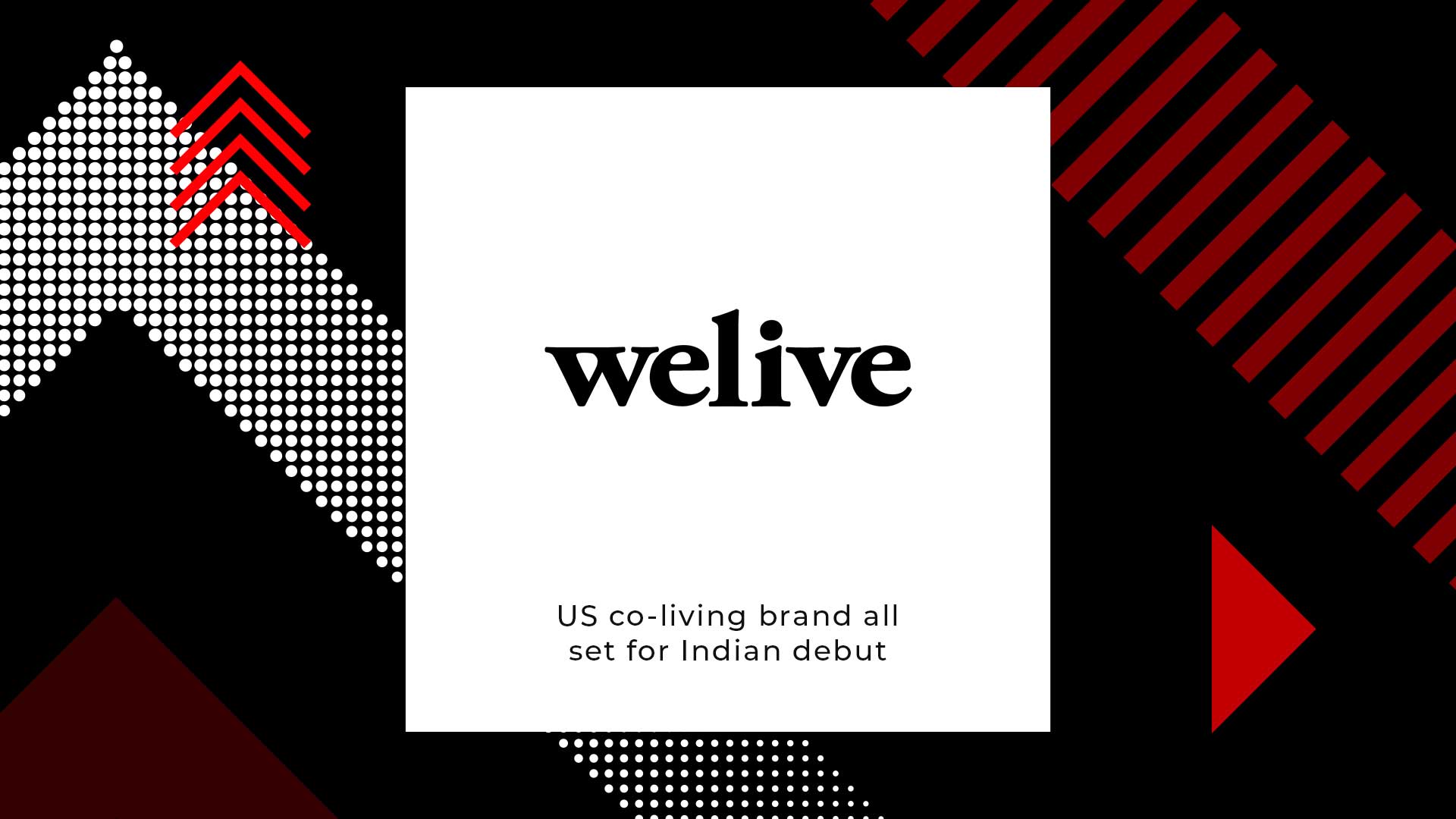 After tasting enormous success in India with WeWork, its residential co-living brand WeLive to debut in India in 2019
WeWork already took India by storm last year with its unique concept of co-working and now, it's all set to disrupt the Indian real estate sector with WeLive. The co-living brand is all set to launch in India this year. It has its headquarters in New York in the United States of America. India will be the very first foreign country WeLive is branching out to.
Just as WeWork did, WeLive will collaborate with its Indian real estate brand partner Embassy Group for its big debut. The goal is to reach out to the growing numbers of millennials in India.
The SoftBank-backed company is currently piloting the project in the US. In the USA, there are 400 WeLive apartments in only two locales. Hundreds of people live together in these projects. WeLive Wall Street in New York City debuted in April 2016 and it was followed by WeLive Crystal City in Virginia in May 2016.
Sources close to the ongoings at WeLive confirmed the news. "WeLive will offer a disruptive substitute to the way people live. There is a massive opportunity in the co-live space in India. The firm will definitely enter the country in 2019," a source said.
However, WeWork's CEO Karan Virwani decline to comment. The Indian co-living market is currently at its infancy stage with barely any organized players in it. It will be interesting to see a concept like WeLive in a country like India, where a majority of the population is still cramped into homes with their families.
Experts claim that globally the co-living market is estimated to be worth 10 billion dollars. By 2020, it likely rises to 15 billion dollars.
The rents in WeLive in India are expected to be between Rs 6,000 to Rs 20,000 a month on a sharing basis. Private accommodation will cost Rs 18,000 to Rs 25,000 per month.
Co-founded by Adam Neumann and Miguel McKelvey,  WeLive offers service apartments. It boasts of world-class facilities such as televisions, cozy beds, Wi-Fi, washing machines, communal kitchens stocked with dishes and cooking utensils and much more. It also has its own internal app. On its Buzz Page section, members can post announcements or complaints thus keeping track of any new happenings or things that need fixing.
ALSO READ: WeWork Aims To Double Its Space In India By Next Year