Experts Worried About Lack Of Parking Spaces Given In Buildings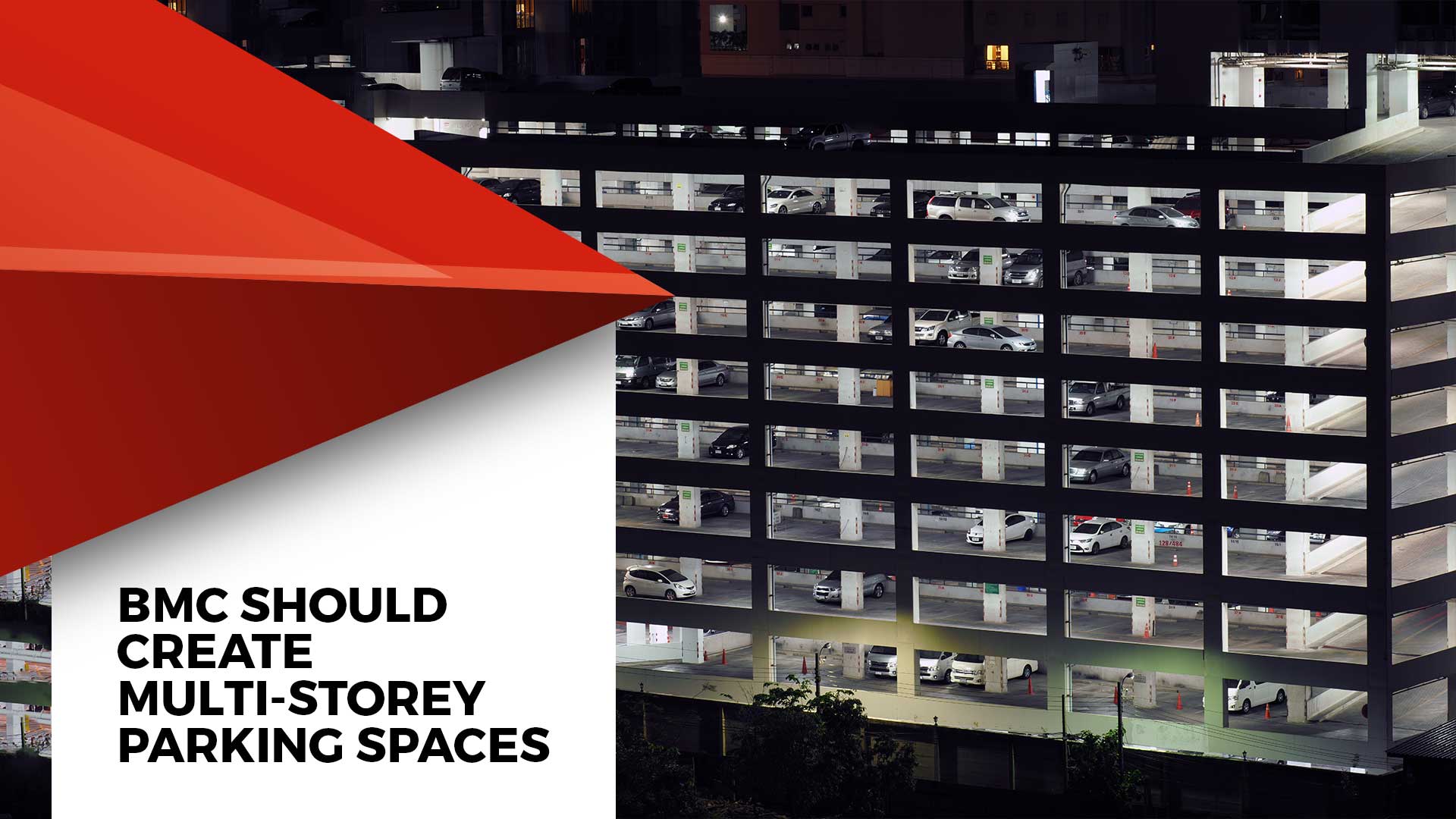 Mumbai faces a huge problem with many cars being parked on streets due to the lack of parking spaces granted in the building societies
Mumbai as a city has always faced a space crunch and the ever-growing number of cars owned by its residents has created a problem that has literally spilled out onto its already overcrowded roads. Due to the shortage of space in residential building parking lots, car owners have no choice but to park their cars outside on roads. This is because the Development Control and Promotion Regulations (DCPR) 2034 don't address the problem. Currently, it is mandatory for a builder to only provide only one car parking lot to every four apartments measuring approximately 480 square feet or every two apartments measuring about 645 square feet.
Architects feel that because parking space in residential buildings is dependent on flat size, small flats don't have a parking lot. This leads to cars per building being much more in number than the parking space provided.
"Ideally, every flat should get one parking slot, to tackle the problem of on-street parking," Vilas Nagalkar, a senior architect said.
Earlier the Development Control Regulations (DCR) 1991 did not provide parking lots for flats less than 400 square feet. But in 2009, the increase in cars being parked on the roads forced the authorities to look into the matter. Since then one parking lot was granted to four small flats each but looking at today's scenario that provision needs to be revised.
The overspilling of cars has even become a threat to human life, as was witnessed recently when cars parked on the streets became a barrier to the fire brigade in reaching Sargam Towers in Chembur when it caught fire. A resident of the society stated that the 148 homes in Sargam Towers have parking space for only 60 cars.
Many experts have a solution to this problem, multi-storey parking spaces. They hope the Brihanmumbai Municipal Corporation (BMC) will look into the matter and do the needful.
A transport expert further explained that parking in residential projects not a part of the floor space index allotted to them. He proposed a fee to be taken by those who park on streets and the creation of parking spaces in public places.