Homebuyers Want Government To Eradicate GST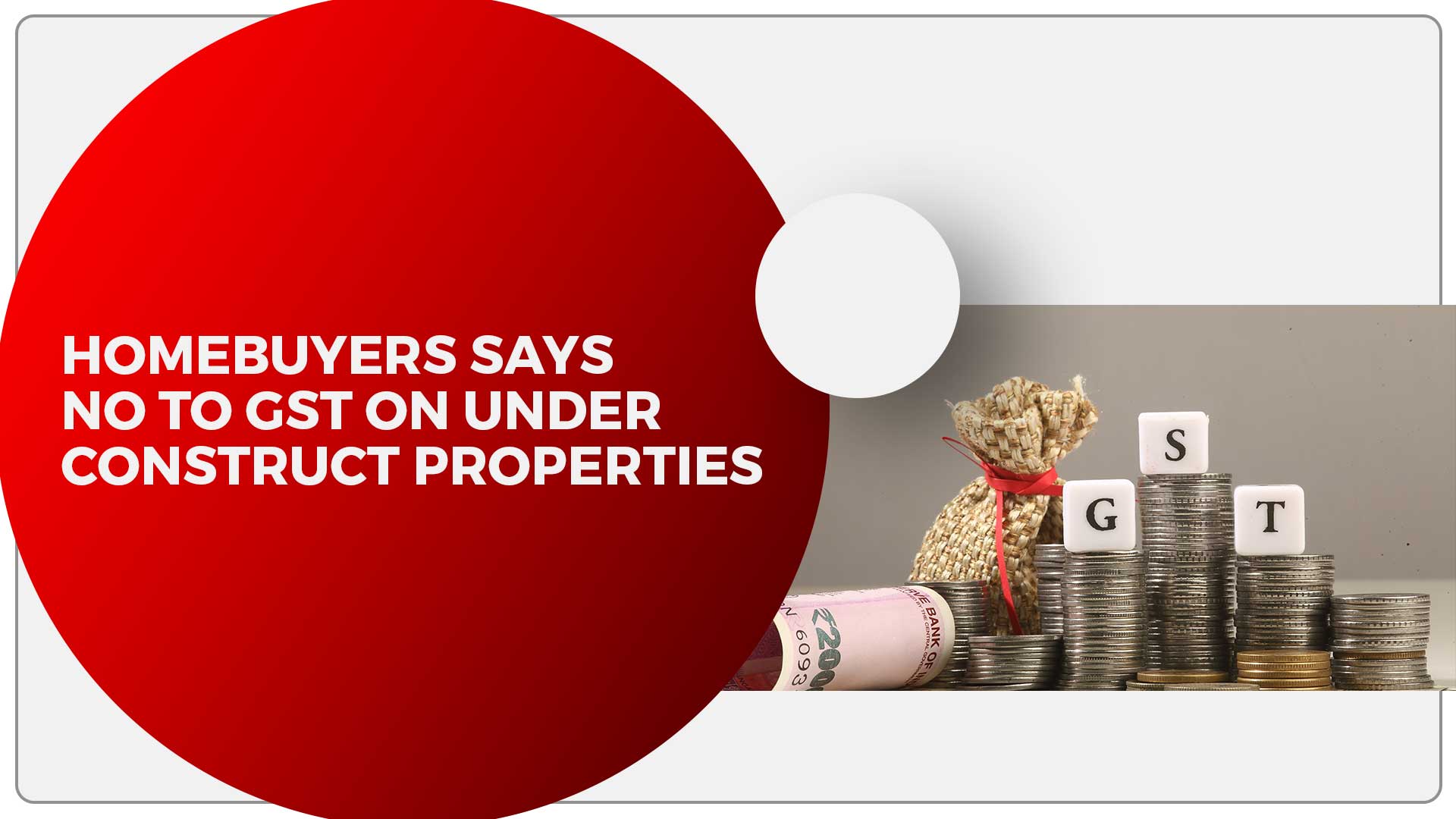 Already burdened with registration and stamp duty fees, homebuyers are not in favor of paying GST to the government for under-construction projects
Homebuyers see no point in paying Goods and Services Tax (GST) to the state government for under-construction projects. They are hassled already because they have to shell out huge amounts as registration and stamp duty fees. This information is crucial at a time when the elections are nearing as well as the GST Council is meeting up next month to decrease the GST on under-construction properties from 12 percent to 5 percent.
The only respite for homebuyers right now is that projects which have received OC do not fall under the GST payment slab. This is one of the biggest reasons why they are still more bent towards purchasing homes which are ready to move in.  
Builder and president of National Real Estate Development Council (NAREDCO) Niranjan Hiranandani agrees. He stated that GST is still not implemented properly within the real estate industry. "The Indian real estate is awaiting full implementation of GST in real estate with all levies, cess and taxes being subsumed into a single tax – GST. At present, if GST levels can be substantially lowered or totally done away with in the under construction stage, home buyers will definitely see it as a positive move."
Data collected by property consultants Anarock shows that statutory and legal costs for under construction properties swings between 15-20 percent. It all depends on which Indian state the purchase is being made. Stamp duty, registration and GST all fall under this umbrella.
Anuj Puri, chairman, Anarock further breaks down this complex system in his explanation. Anuj stated that the total amount a homebuyer has to pay is really two parts. The first is the cost to the builder. The second part is to be paid to the government as taxes and legal costs. "The first roughly comprises 80-85 percent of the overall property cost and the second is around 15-20 percent," Anuj said.
Recently, real estate web portal Magicbricks took a poll in which 57 percent homebuyers opted not to pay GST for under construction projects.
ALSO READ: GST Council To Slash Tax Rates On Under Construction Projects