MahaRERA Orders L&T To Pay Rs.2 Lakhs For Harassing Homebuyer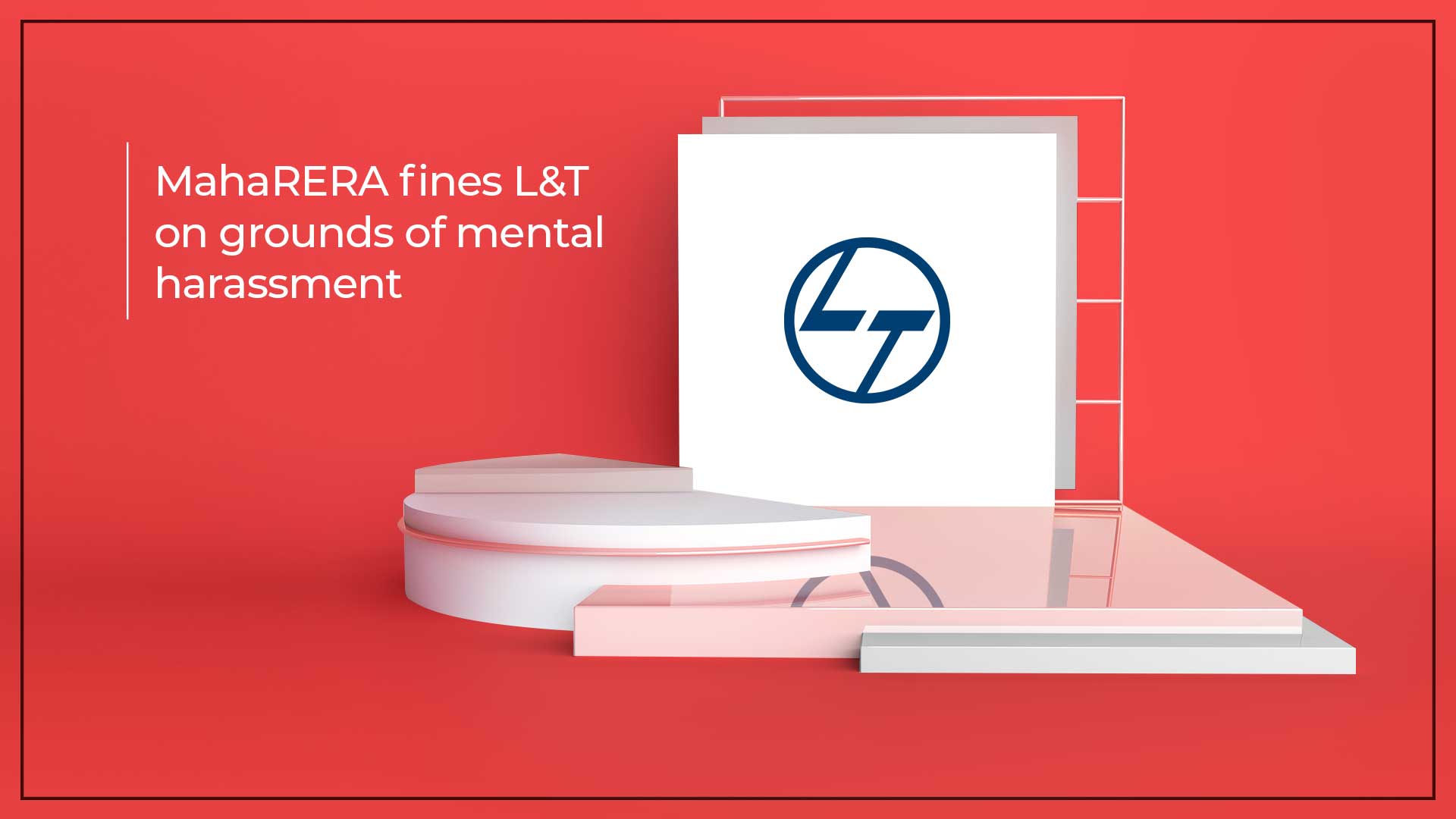 MahaRERA imposes fine on L&T for causing hassle to senior citizen buyer of one of their apartments
Acting upon a complaint by a home buyer, Maharashtra Real Estate Regulatory Authority (MahaRERA) has ordered L&T to pay a fine of Rs 2 lakhs. Two years ago in June, Alok Kejriwal had booked a flat in Crescent Bay's Tower 6 in Parel. He had booked the carpet area of 119.69 square meters.
In 2018, he filed a complaint with MahaRERA which stated that the developer had not granted an agreement for sale despite him paying 90 percent of the flat cost (Rs 6.93 crore). He also stated that the carpet area of the flat was cut down on L&T's MahaRERA website registration page.
The hearing of the case began in September 2018. Back then MahaRERA ordered the developer to reduce the cost of the apartment to the actual carpet area they were providing. The developer was also asked to grant a new agreement mentioning the actual carpet area being allotted.
Post that, L&T approached the Appellate Tribunal to challenge MahaRERA's judgment. However, the Appellate Tribunal diverted the case back to MahaRERA and asked it to hear the case afresh after getting a Technical Officer's opinion on exact carpet area of the flat.
The home buyer was proved correct because the Technical Officer's report confirmed that the carpet area being offered to him was 112.06 square meters. He even recommended that L&T should either give the promised area of 119.69 square meters or reduce the total cost of the apartment. After Technical Officer's report, both the parties presented further written arguments before MahaRERA member Bhalchandra Kapadnis.
After going through the report by the officer, Bhalchandra ordered that the developer could either abide by the decision or refund the amount paid for the flat (Rs 6.53 crore) to the complainant. But if the company decided to return the amount, they would have to do so by adding 10.5 percent interest to the amount.
No matter what decision L&T takes, a fine was slapped upon it for causing mental harassment to the homebuyer who happens to be a senior citizen. The fine is a sum of Rs 2 lakhs.
ALSO READ: 2000 Builders To Be Slapped With a Massive Fine By MahaRERA?