NAREDCO Presents Gratitude to MoHUA for the Extension of Time Period for Middle Income Group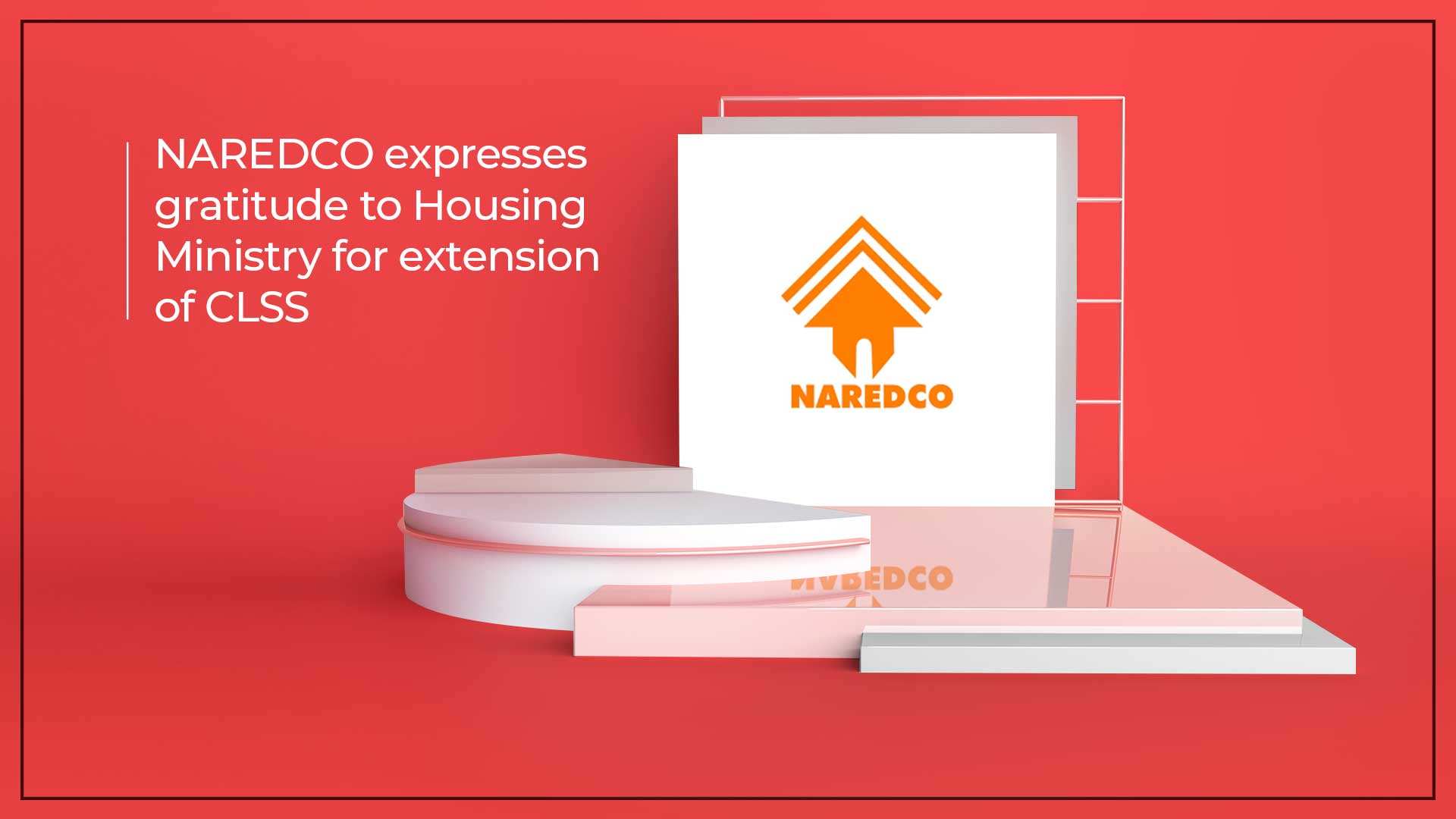 Apex institution of the Indian real estate, National Real Estate Development Council (NAREDCO) expresses its deepest gratitude to the Ministry of Housing and Urban Affairs for the extension of CLSS scheme from 31st March 2019 to 31st March, 2020 under the PMAY, as announced by the Minister of Housing and Urban Affairs, Mr. Harshdeep Singh Puri.
The subsidy scheme as launched on 11th March 2017 to provide interest subsidy for housing loans to eligible beneficiaries belonging to Middle Income Group (CLSS for MIG). The scheme was approved to implement initially in 2017 for a period of one year on 1st January 2017.
"NAREDCO is highly grateful to the Ministry of Housing and Urban Affairs for providing an extension on the credit linked subsidy scheme for home buyers under the middle-income group. This scheme has already benefited more than 3 lakh home buyers till 2018 and this extension of an additional 15 months will help the buyers to and the developers' fraternity as well. Overall, this promising step will give the much-needed boost to transform the dream of housing for all by 2022 into reality", Mr. Rajan Bandelkar, President, NAREDCO West.
Till 30th December 2018, more than 3, 39,700 beneficiaries have availed the subsidy provided under PMAY. The CLSS provides a subsidy of up to 2.67 lakh on housing-related loans including loans home-buying or construction from banks, housing finance companies and other such notified institutions. Bifurcated into two groups, the MIG beneficiaries with an annual income from 6-12 lakh can avail a subsidy of 4% on a 20-year loan of 9 Lakh and those exceeding the annual income of 12-18 lakh can avail the subsidy of 3 percent.
About NAREDCO
National Real Estate Development Council (NAREDCO) was established as an autonomous self-regulatory body in 1998 under the aegis of the Ministry of Housing and Urban Poverty Alleviation, Government of India. It is in this year that the Government of India redrafted the National Housing & Habitat Policy, giving due importance to the Housing and Real Estate sector, thereby declaring housing for all citizens by the year 2010.
The Indian housing and real estate sectors and the allied industries hailed the establishment of NAREDCO, as the apex national body for the real estate industry and visualized it as a single platform where Government, industry and public would discuss various problems and opportunities face to face which would result in speedy resolution of issues. It was formed with the mandate to induce transparency and ethics in real estate business and transform the unorganized Indian real estate sector into a matured and globally competitive business sector.
The National Real Estate Development Council strives to be the collective force influencing and shaping the real estate industry. It seeks to be the leading advocate of developing standards for efficient, effective, and ethical real estate business practices, valued by all stakeholders of real estate sector and viewed by them as crucial to their success. NAREDCO works to create and sustain an environment conducive to the growth of real estate industry in India, partnering industry and government alike through advisory and consultative processes.
ALSO READ: NAREDCO National President Reaches out to Indian Diaspora in GCC Countries