Top 10 Indian Real Estate Brands On Facebook In 2018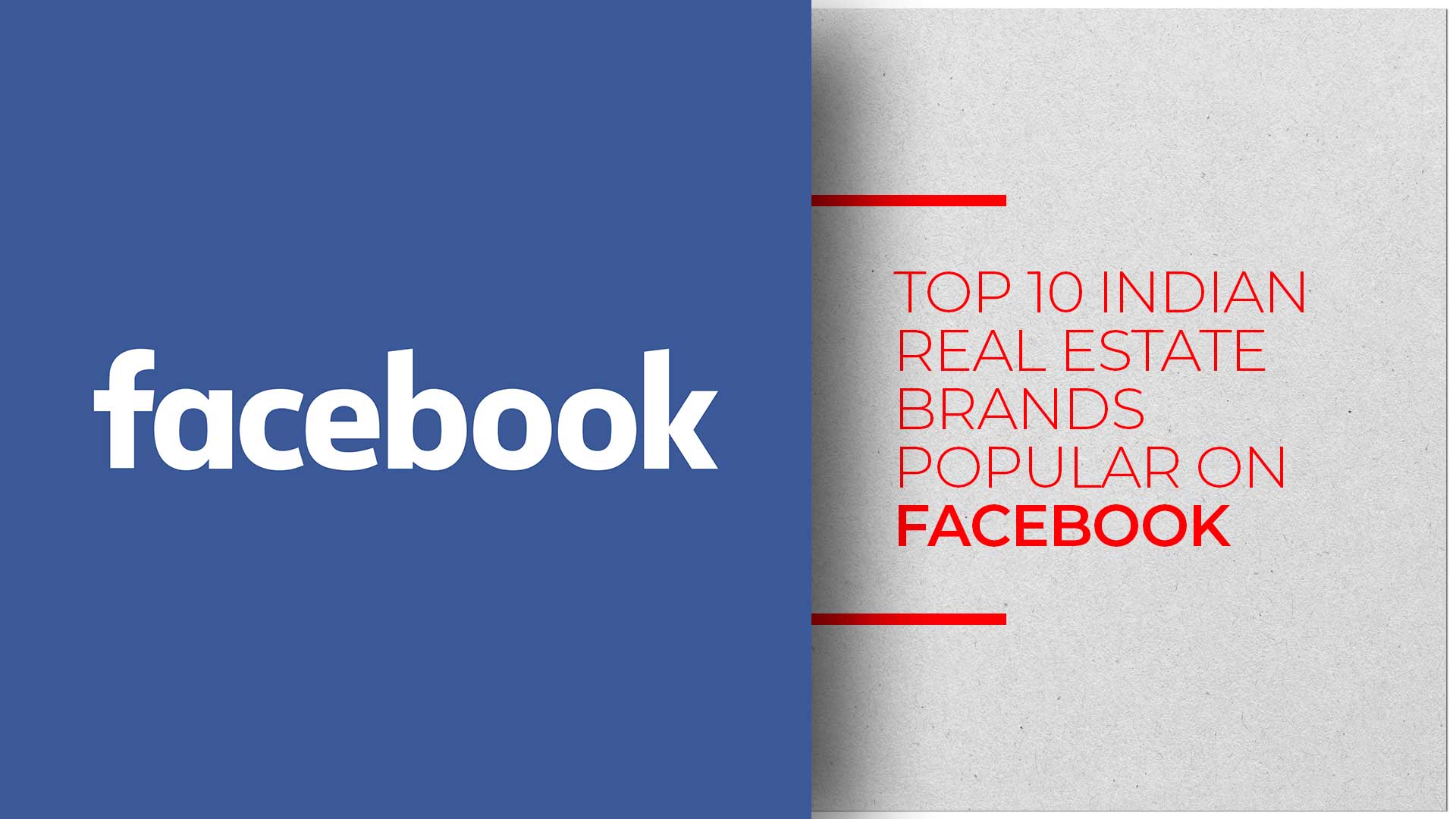 Indian Real Estate Brands that have ruled Facebook in the year 2018
Real estate brands always strive to bring a smile on the countless families whose dreams they toil so hard to fulfill. Last year, especially, despite the fact that the Indian real estate industry witnessed more lows than highs, they didn't let that affect their ultimate goal of building homes for home buyers, RealtyNXT salutes this very zest and narrows down Indian real estate brands that dominated social media throughout the year. They brought together homebuyers from all walks of life under one "roof" and mastered the art of user engagement and interaction. Their witty and innovative posts won millions of hearts and spread smiles throughout 2018.
1) SOBHA Limited
Number of page likes: 1,434,495
Audience interaction and engagement comes naturally for Sobha Limited. The South Indian real estate giant had very unique posts throughout 2018. There was a post for every festival and joyous occasion. They even announced their latest projects and also held regular contests with attractive prizes.
2) Prestige Group
Number of page likes: 1,070,270
Prestige Group surely knew the pulse of their consumers. Not only did they go live every time they inaugurated a new grand project, but they also upped the ante with constant innovative posts thus making homebuyers the center of their universe.
3) Pacifica Companies
Number of page likes: 372,704
When it comes to an emotional connect, Pacifica Companies aced their game. Whether it was a real-life dream come true heartfelt messages from their buyers or capturing that surreal moment when a family finally gets the keys to their dream home, they did it all.
4) Lodha Group
Number of page likes: 343,689
Lodha Group has mastered the art of user engagement. They had a consistent presence and had very engaging and innovative content. They were as educative as they were cool.
5) Tata Housing
Number of page likes: 273,130
When it comes to out-of-the-box posts on Facebook, Tata Housing takes the cake. From food festivals to innovative contest ideas this page has it all and much more always making sure their audience remains hooked on to their page.
Below are the real estate brands RealtyNXT feels deserve a special mention:
6) Century Real Estate
Number of page likes: 250,935
7) Mahindra Lifespaces
Number of page likes: 226,381
8) Godrej Properties
Number of page likes: 198,118
9) Central Park
Number of page likes: 178,177
10) The Wadhwa Group
Number of page likes: 175,497
11) Ozone Group
Number of page likes: 168,504
12) Kolte Patil Developers Ltd
Number of page likes: 151,991
13) Siddha Group
Number of page likes: 118,595
14) Kanakia Group
Number of page likes: 113,207
15) Hiranandani Developers
Number of page likes: 104,028
16) Raheja Developers
Number of page likes: 102,732
17) Bakeri Group
Number of page likes: 101,710
18) Salarpuria Sattva
Number of page likes: 98,840
19) Provident Housing
Number of page likes: 91,057
20) Shapoorji Pallonji Real Estate
Number of page likes: 91,022