Mumbai Now The Costliest City In India To Rent Homes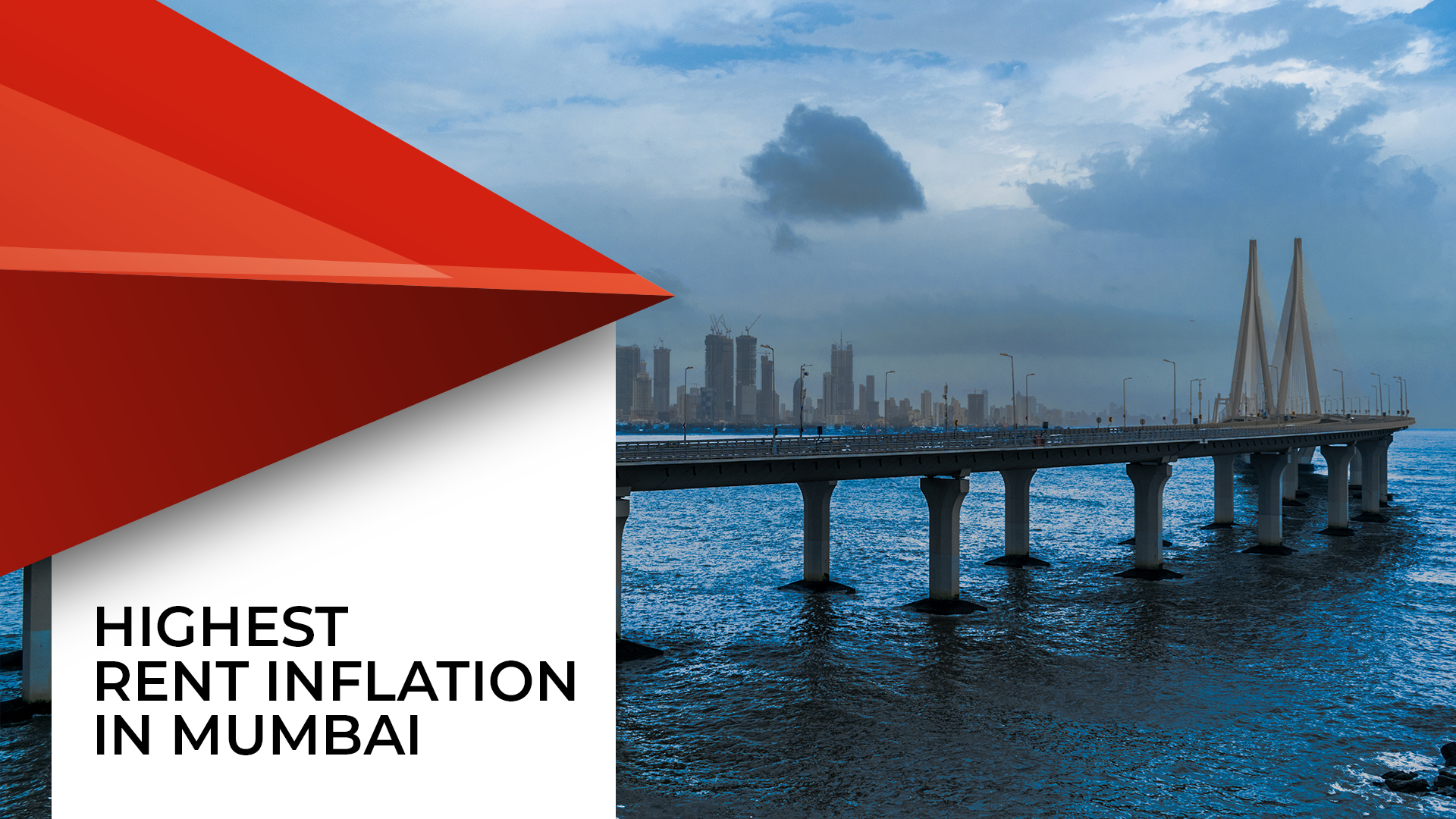 According to a survey, rents in MMR have shot up from Rs 17,912 (in 2017) to Rs 21,168 in 2018 making it the most expensive city to rent a home in India
Buying a home in Mumbai was always expensive and it looks like now even renting a home here is going to be difficult. According to a recent survey, out of the top five Indian cities, the percentage of rent inflated the most in Mumbai Metropolitan Region (MMR), which includes Thane and Navi Mumbai. In 2018, rent prices shot up by a massive 18 percent. Back in 2017, the average rent cost in MMR was Rs 17,912 and in 2018 it spiked to Rs 21,168.
Cities to closely follow Mumbai in rent escalation were Chennai with a 15 percent and Bengaluru with a 14 percent surge in rent rates. Gurugram came in fourth at 11 percent increase and Pune came in fifth with merely 7 percent rise in rents.
Interestingly, the city which commands the costliest rents comes third when it comes to security deposit amounts. Bengaluru leads the pack as in 2017, it showed a whopping Rs 1.3 lakh as an average security deposit. Chennai residences on rent commanded an average of Rs 1 lakh as security deposit last year. Meanwhile, those renting homes in Mumbai had to cough up merely Rs 89,850 as a security deposit to their landlords.
The survey also revealed that 52 percent of those who live on rent in Mumbai wish to buy a home in the city of dreams. Out of those, 86 percent did not want to buy it as an investment but rather only for themselves.
More and more people across India were opting for 2BHK and 3BHK homes and the popularity enjoyed by 1RK in 2017 dropped down massively.
Bengaluru and Pune saw a rise in couples opting to rent homes for live-in. The average age of an Indian tenant is 28 years and he/she gives priority to rented homes that are located in close proximity to their offices and shopping malls. Gone are the days when brokers ruled the roost as a staggering number of tenants across India are no longer in favour of brokerage services.
Most resorted to finding accommodation online and then personally visiting the place before zeroing in on it.
ALSO READ: How Rent Control Act Protects The Rights Of Tenants And Landlords?