Top 10 Ultimate Real Estate Companies On Twitter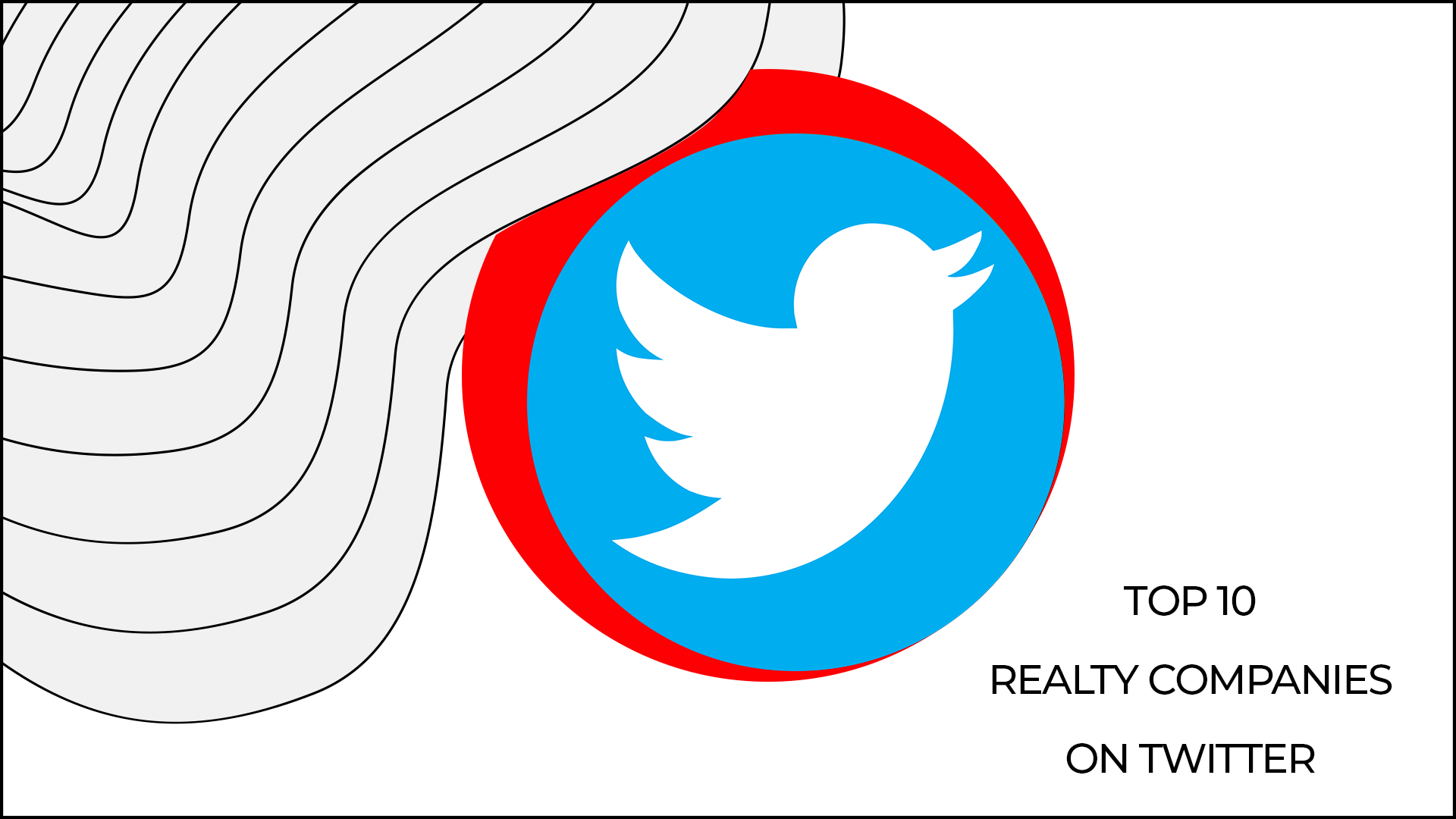 Indian Real Estate Companies who have engaged the most on Twitter in the year 2018
When you have only 280 characters and an exceptional amount of users to keep engaged with your ideas, not every brand can pull it off as it can get very tricky. However, as with everything here too, there are exceptions who have not only managed to keep the Twitterati hooked but also set the perfect stage for how it should be done.
RealtyNXT presents the Top 10 Indian Real Estate Brands on Twitter.
1) Tata Housing (@tata_housing)
Number of followers: 16,532
Packed with motivational, witty and informative tweets, Tata Housing makes excellent use of the microblogging site often pairing stunning photographs, gifs or videos to further enhance their content. Their unique approach makes their followers keep coming back for more.  
2) Lodha Group (@LODHA)
Number of followers: 13,341
Class and elegance ooze out from the Twitter page of Lodha Group. Each and every tweet looks like it comes from a place of pure love and perfection. In the midst of announcements and informative tweets, you will also occasionally spot their celebrity brand ambassadors showering love upon the brand.
3) SOBHA Limited (@SobhaLtd)
Number of followers: 9264
A little dash of quirkiness, a little information sprinkled from time to time and a touch of connection with human emotions is what the twitter page of SOBHA Limited is all about. Their tweets are just not about real estate, but cover different aspects of life giving their followers always something to look forward to.
4) Mahindra Lifespaces (@life_spaces)
Number of followers: 5338
The perfect balance of real estate information and fun is what makes Mahindra Lifespaces stand out in the crowd. The passion and dedication for real estate easily spill out in their tweets. Their followers never experience a dull moment and their content is relatable and reliable.
5) Prestige Group (@prestigegroup)
Number of followers: 5168
Laced with announcements of their projects and accomplishments, the Twitter page of Prestige Group also indulges in follower engagement. The South India real estate giant seems to have cracked the pulse of Twitter mixing information with innovation.
Below are the real estate brands RealtyNXT feels deserve a special mention
6) Mantri Developers (@mantriblr )
Number of followers: 4754
7) Provident Housing (@ourprovident)
Number of followers: 4680
8) Piramal Group (@PiramalGroup ‏)
Number of followers: 3730
9) Brigade Group (@BrigadeGroup)
Number of followers: 3112
10) House of Hiranandani (@HOHExclusive)
Number of followers: 2842
11) Raheja Developers (@rahejadeveloper)
Number of followers: 2345
12) Shriram Properties (@shriramprops)
Number of followers: 2330
13) Marvel Realtors (@marvelrealtors)
Number of followers: 2313
14) Rustomjee Spaces (@RustomjeeSpaces)
Number of followers: 2289
15) Unitech Ltd (@unitechltd)
Number of followers: 1973
16) Kolte Patil Developers Ltd (@koltepatilltd)
Number of followers: 1782
17) Ozone Group (@OzoneSocial)
Number of followers: 1714
18) Supertech Limited (@Supertechltd)
Number of followers: 1452
19) The Wadhwa Group (@The_WadhwaGroup)
Number of followers: 1335
20) Oberoi Realty (@oberoirealty)
Number of followers: 1162
ALSO READ: Top 10 Indian Real Estate Brands On Facebook In 2018