Dilip Kumar, Saira Banu Send Defamation Notice To Builder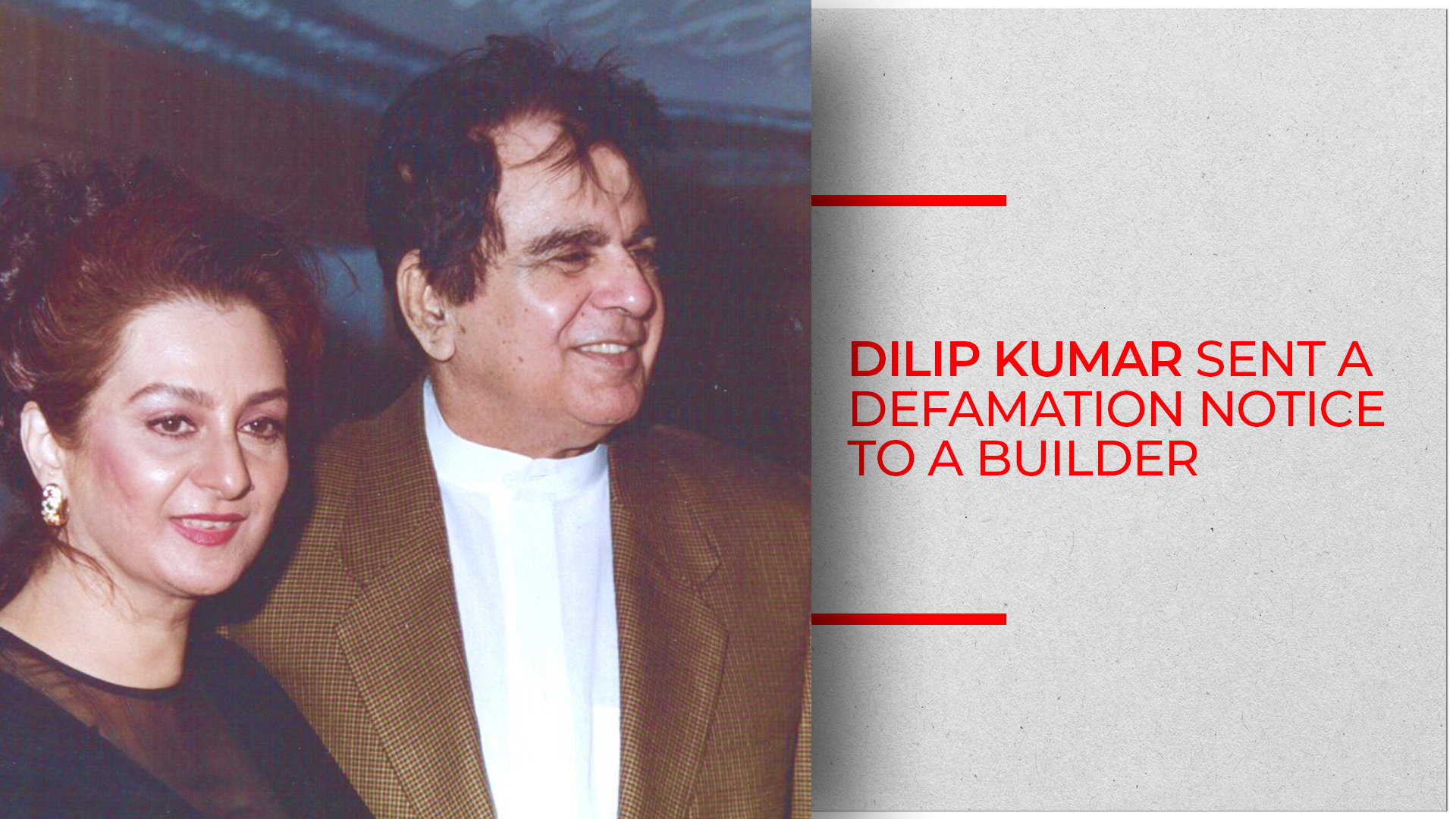 Dilip Kumar and Saira Banu are seeking Rs 200 crores in damages from Sameer Bhojwani for tarnishing their reputation for his claims of ownership on their property.
After being hassled by a builder for more than a decade, Bollywood actors Dilip Kumar and his wife Saira Banu have sent a defamation notice to him. The notice states that builder Sameer Bhojwani has made fabricatory claims that he is the rightful owner of their property in Bandra's Pali Hill.
The couple wants Sameer to apologise to them and pay them Rs 200 crores in damages. They took such a stand because the builder has been defaming them in public constantly.
Last January, Dilip and Saira had even approached the cops and filed an FIR in the Economic Offences Wing (EOW) against Sameer for forging title documents of their bungalow worth more than Rs 200 crores, cheating and criminal conspiracy.
While he took almost a year to respond, Sameer finally issued a public notice alleging that he was the owner of the property. He even claimed that the legendary Dilip was only a "lessee" of the property.
This is when Saira took the legal route. All her previous pleas to politicians fell on deaf ears. She had even tweeted (from her husband's Twitter account) asking the country's PM to intervene.
In the notice by advocate Chirag Shah, who is representing the couple, their anger and hurt against Sameer is very visible. "Sameer Bhojwani has damaged the reputation of Dilip Kumar and Saira Banu in public by making false and defamatory statements against them. On the basis of forged and fabricated documents, he is claiming ownership of a property, originally owned by Dilip Kumar and Saira Banu," the notice stated.
Dilip had purchased the bungalow in 1953 from Kamruddin Latif for Rs 1.4 lakh. In 1923, Kamruddin had taken the plot on a leasehold basis from Mulraj Khatau's family for 999 years. Sameer claims that his father had bought the property in 1980 from the Khatau family, and hence he has inherited it. But Chirag is adamant that none of the members of Khatau family had sold the plot to anyone ever. The Bollywood star's bungalow on the property is currently in a dilapidated condition.
ALSO READ: Gautam Gambhir Clears The Air Around Real Estate Controversy