Top 10 Real Estate Brands That Dominated Instagram In 2018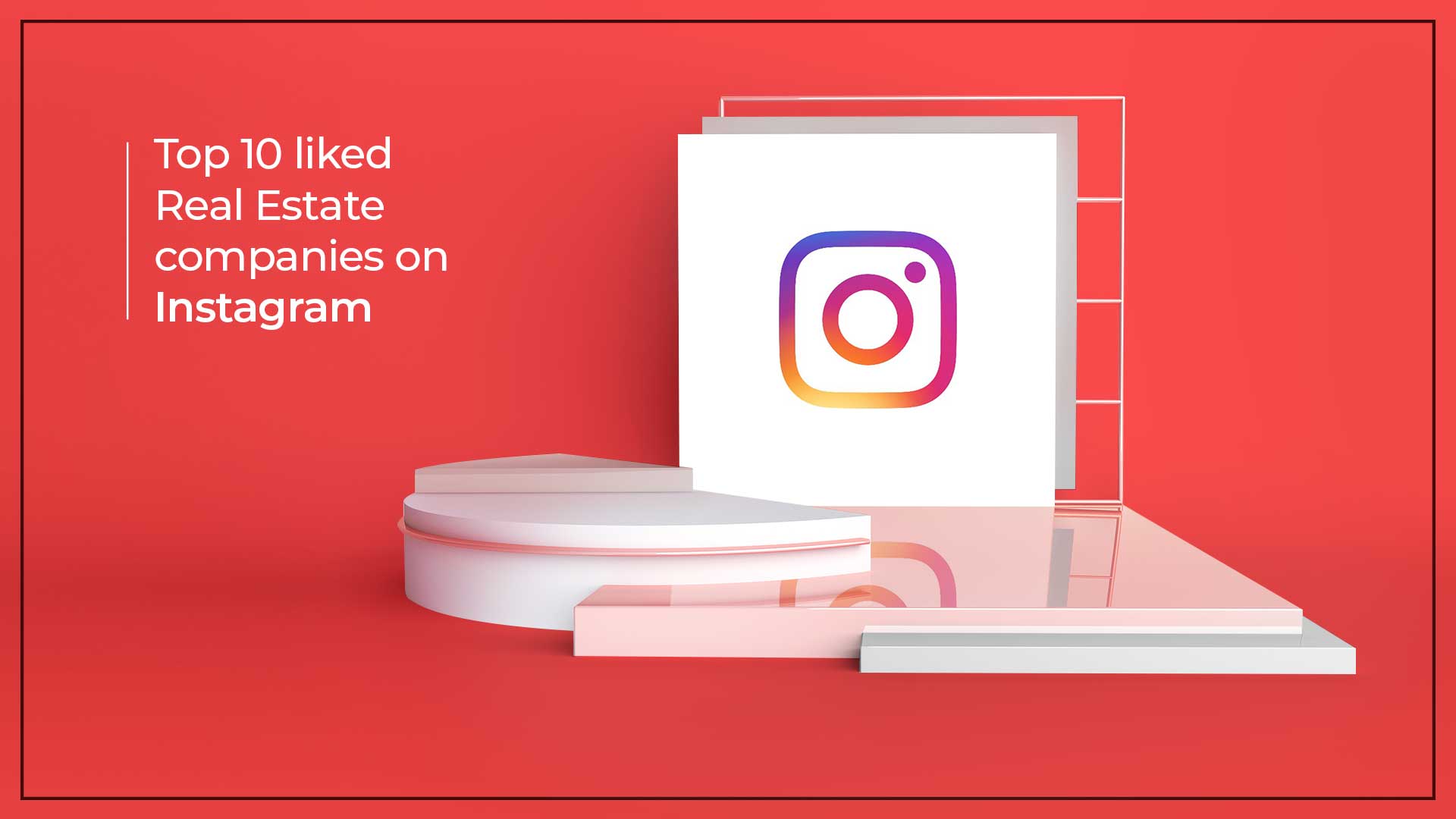 Real estate companies who have engaged their followers with their creative vision on Instagram in 2018
No one understands creativity more than a builder who has a unique vision for each new project. Club that with the unique visual approach needed to rule Instagram and you have these winning Top 10 Indian Real Estate brands which RealtyNXT feels shone throughout 2018.
1) SOBHA Limited (IG handle: @sobhaltd)
Number of followers: 11,362
Sobha Limited captured the minds and hearts of their followers while maintaining an emotional connect. With stunning photographs of their world-class projects along with lots of vital information given in a highly creative manner, this Instagram page has infectious positive vibes.
2) Lodha Group (IG handle: @lodhagroup_india)
Number of followers: 7,328
Colourful, creative and not sticking to typical ideas, For Lodha Group, Instagram is the perfect place to showcase their larger than life ideas as well as engage their followers in their own unique style.
3) Prestige Group (IG handle: @prestigeconstructions)
Number of followers: 6,669
The Instagram page of Prestige Group is a gorgeous mix of announcements and out-of-the-box ideas. Playful yet awe inspiring at the same time, the South Indian real estate giant combines innovation with emotions and the outcome is nothing short of stunning.
4) Kanakia Group (IG handle: @kanakiagroup)
Number of followers: 6,062
If your idea of a perfect home is gorgeous photographs and witty content, Kanakia Group is the Instagram page to watch out for. Their penchant for style and panache reflects heavily on their page.
5) Omaxe Ltd (IG handle: @omaxeltd)
Number of followers: 5,339
If you are looking for inspiration with a touch of class and sophistication, Omaxe is the Instagram page to check out. Beautiful photographs clubbed with lots of information is what makes this page stand out.
Below are the real estate brands RealtyNXT feels deserve a special mention
6) Pacifica Companies (IG handle: @pacificacompanies)
Number of followers: 4,274
7) Godrej Properties (IG handle: @godrejpropertiesltd)
Number of followers: 2,792
8) Brigade Group (IG handle: @brigade.group)
Number of followers: 2395
9) Oberoi Realty (IG handle: @oberoirealty)
Number of followers: 2176
10) Kolte Patil Developers Ltd (IG handle: @koltepatil)
Number of followers: 2166
11) Shivalik Group (IG handle: @shivalikgroup)
Number of followers: 2081
12) The Wadhwa Group (IG handle: @thewadhwagroup)
Number of followers: 1,735
13) Ozone Group (IG handle: @ozonesocial)
Number of followers: 1,640
14) Ajmera Realty (IG handle: @ajmera.realty)
Number of followers: 1,626
15) Shriram Properties (IG handle: @shriram.properties)
Number of followers: 1,228
16) Tata Housing (IG handle: @tatahousing)
Number of followers: 1,199
17) Piramal Realty (IG handle: @piramalrealty)
Number of followers: 1,174
18) Dotom Realty (IG handle: @dotomrealty)
Number of followers: 1,170
19) Paradise Group (IG handle: @paradisegroupnm)
Number of followers: 1,000
20) Adani Realty (IG handle: @adanirealty)
Number of followers: 969