Flipkart Aims To Lease 3,000 CoWorking Desks In Bengaluru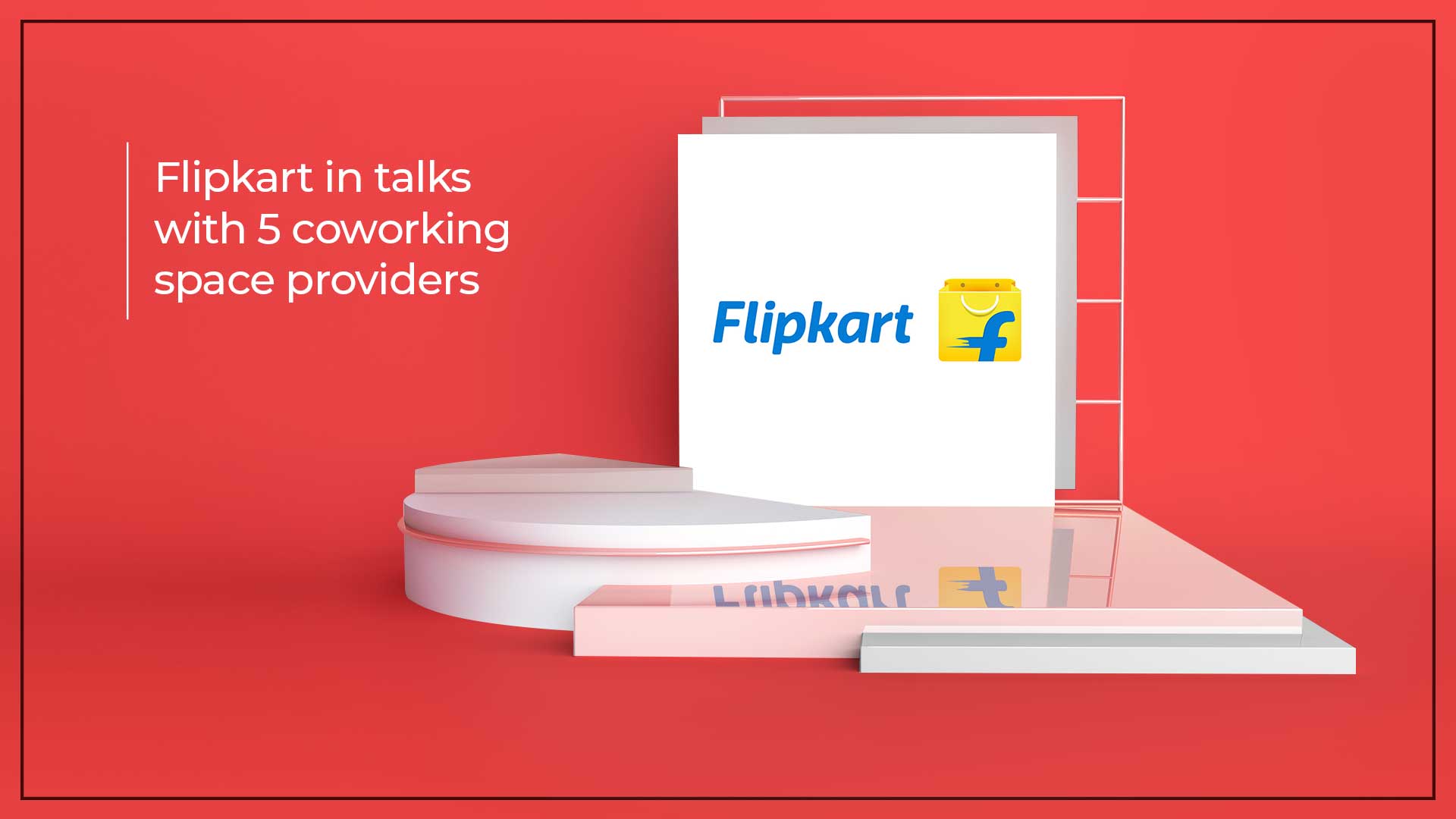 Flipkart plans to lease coworking workspace, in talks with WeWork and CoWrks amongst others
Walmart-owned Flipkart is all set to acquire 3,000 desks from a coworking space provider in Bengaluru. Sources close to the ongoing talks Flipkart is having with companies have confirmed the news. This will be the first time Flipkart is venturing into acquiring flexible office space.
A source said that Flipkart has already floated the RFP (request for proposal). The five companies it is currently discussing the idea with include WeWork and CoWrks.
Previously, Flipkart has been consistently working from its own campus space which it has leased from Blackstone and Embassy Group. Its custom-built corporate campus located in Bengaluru's Embassy Tech Village has an area of more than 800,000 square feet.
"Walmart's Flipkart is talking to coworking space providers as coworking gives them the flexibility to either expand or shrink space at any moment," the source added.
Flipkart's profits showed a 40 percent spike between 2017-2018. Its total earnings during this time frame were Rs 21,438 crores. 10,000 full-time employees (excluding the employees of Myntra and Jabong) work for the company. The source stated that Flipkart's current main office is packed to the brim. Its main focus is to expand itself in throughout India by 2025.
Flipkart has not yet responded to any query put forth by media persons on this news.
Flexible office work spaces are currently in high demand in India. In 2018, this trend grew and now about 50 percent of companies using this service are corporate giants. Since 2015, demand for coworking spaces has grown tremendously and has been beneficial to coworking space providing companies to grow in India.
The Indian government recently released a draft e-commerce policy which orders online marketplaces to treat all vendors at par. This forbids them from offering huge discounts. This has affected businesses and the requirement for work space a lot.
Data collected in a survey by real estate consultants Knight Frank shows that by 2022, coworking space will have at least 30 to 40 percent of the office space occupancy by global corporate giants. Currently, it just takes up 5 percent occupancy.
ALSO READ: WeWork Aims To Double Its Space In India By Next Year