What Went Wrong With Amrapali Builders?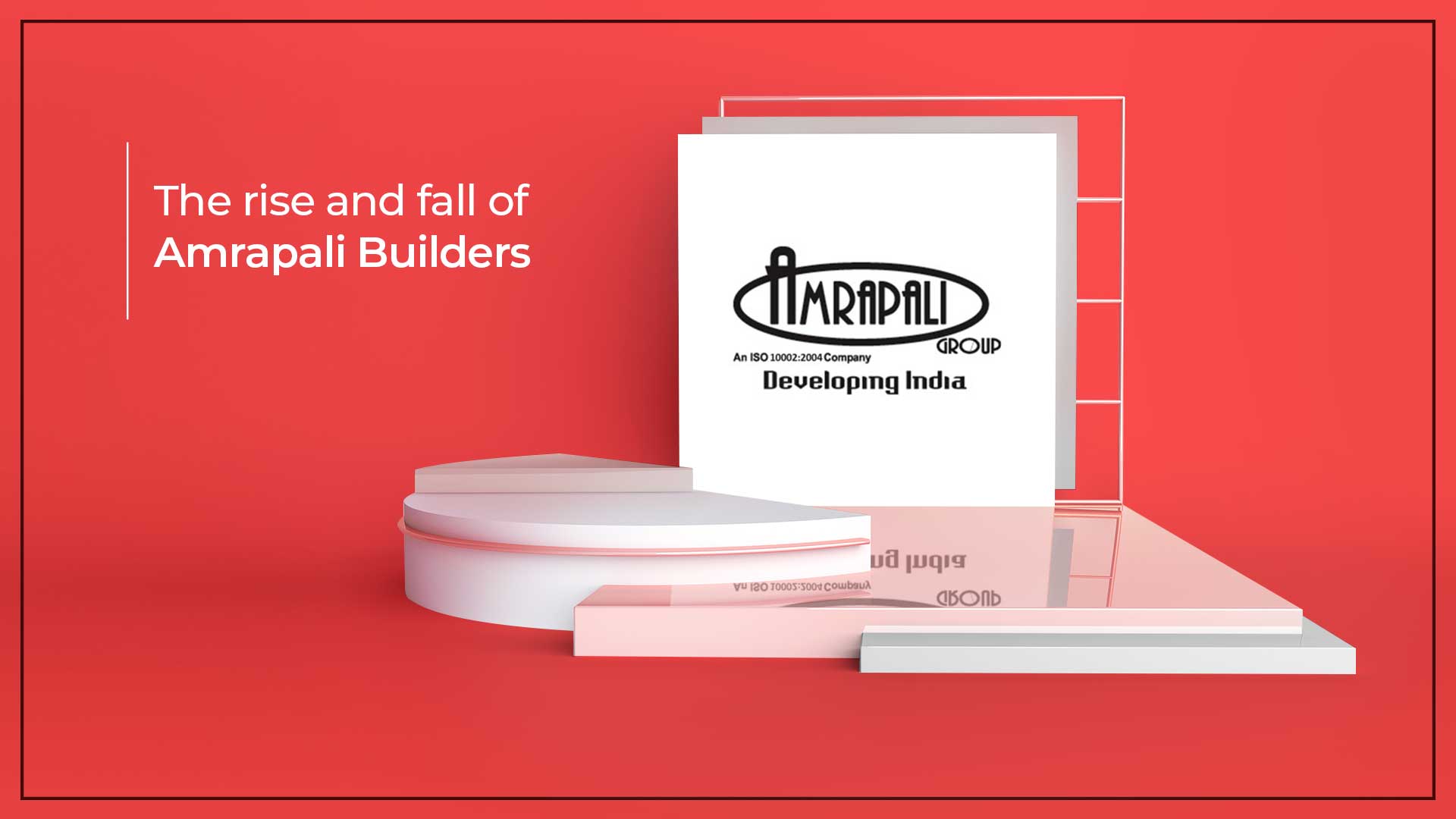 From being one of the most successful real estate companies in India to stranding 46,000 home buyers with zero homes completed, we take a look at the phenomenal rise and disgraceful fall of Amrapali Builders
The founder of Amrapali Group, Anil Sharma, had modest beginnings. Born and brought up in Patna's Pandarak tehsil, his schooling took place in a village school. He then enrolled into Patna Science College and later shifted his focus to engineering. A BTech degree from NIT Calicut, an MTech from IIT-Kharagpur and a law degree were followed by his joining the National Thermal Power Corporation (NTPC) and the National Projects Construction Company (NPCC). Post that, he had a brief stint with the Hajipur municipality. However, bigger things awaited the now disgraced real estate businessman. He moved to Delhi in 2002 with an idea of trying his luck in realty.
This was the birth of Amrapali Group. The company's maiden project was named Amrapali Exotica and it had 140 flats in total. The next few years saw the company reach unparalleled heights. Hundreds of projects were announced left right and centre. Anil hobnobbed with the crème de la crème of entertainment, sports and politics.
Between 2005 and 2009, in Noida and Greater Noida alone, Amrapali announced 170 housing towers including Dream Valley, La Regencia and Princely State. These projects targeted anyone and everyone who could afford to buy a home. Between 2009 and 2013, Amrapali had announced more than 50 projects across 24 cities.
In 2013, Anil was elected as president of the Confederation of Real Estate Developers Association of India (CREDAI) NCR. Amrapali opened up luxury hotels, ventured into making FMCG products with their sister company Amrapali Mums and even produced two Bollywood films titled Gandhi to Hitler and I Don't Love You.
Akash Bansal, national head, consulting and valuations in Liases Foras explained the phenomenal rise of the company. He said that a sense of formalization was brought into the real estate sector, especially in Noida and Greater Noida post the millennium. Builders began taking exposures. With a tremendous response from homebuyers, the company acquired lots and lots of money.
This led to the idea of buying more land and growing their business without giving any regard to finishing the existing projects in hand. But soon the recession of 2008 happened and because Amrapali did not have any backup capital, they could not deliver any of their projects.
So far 46,000 home buyers are bearing the brunt of all these unfinished "promises" by Amrapali. Six years ago when the company's offices were raided by authorities, a shocking revelation was unearthed. The company's documents from 2009 to 2015 proved that Amrapali had not completed a single project it had announced.
MS Dhoni also bowed out as their brand ambassador in 2016 and later on sued the company for non-payment of his dues. Then in September 2017, a bench of the National Company Law Tribunal began insolvency proceedings at the behest of Bank of Baroda against Amrapali Infrastructure for an unpaid amount of more than Rs 50 crores.
Between 2016-17, there were non-stop protests held by thousands of hassled homebuyers of Amrapali's Dream Valley. It had a staggering 11,000 unfinished flats. These buyers approached the Supreme Court demanding an urgent stay to the insolvency proceedings as then there would be no hope for any kind of financial recovery for them. In November 2017, the court issued an order which forbade Amrapali's directors to go out of India.
In August last year, the Supreme Court attached properties and accounts of 41 sister companies of the main company. A month later, it directed the debts recovery tribunal to begin the process of selling 16 of its properties. The court also sought that balance sheets of 46 companies be handed over to forensic auditors.
Three Amrapali directors including Anil, Shiv Priya and Ajay Kumar were jailed in October as they had failed to provide any details of the 46 companies.
The court did not even allow them to visit their families at home during Diwali. In December, the court directed the Debts Recovery Tribunal to auction all attached properties, and ordered attachment of a fleet of 15 luxury cars bought by the company using home buyers' money.
The ultimate disgrace for the company was when the Supreme Court stated that the company is "the worst kind of cheater" and "a perfect liar". From winning more than 70 awards both in India and abroad to being the one who broke the dreams of millions of homebuyers, the rise and fall of Anil and his company Amrapali is an eye opener and a lesson for everyone: the builders as well as home buyers. Builders must give preference to finishing the projects they have on their plate before hastily putting the hard earned money of their homebuyers into their business expansion plans and buyers must invest extremely wisely.
ALSO READ: Amrapali Group Auditors Slapped With Legal Notice By ICAI