GST Cut Down Will Increase Price Of Budget Homes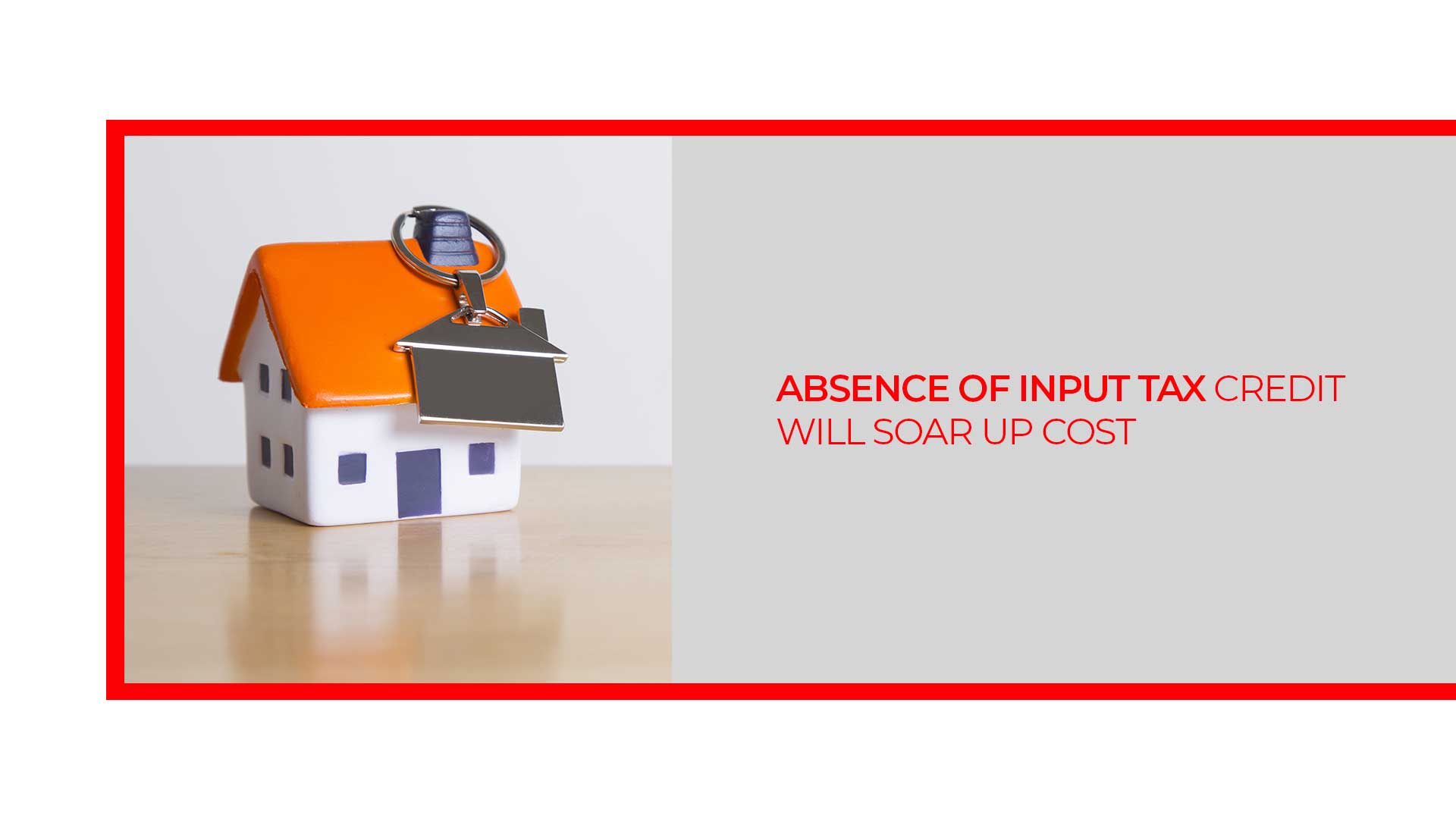 Affordable housing sector to experience a rise in price as the benefit of input tax credit will not be extended
While there is a positive buzz amongst the builder community in India for the proposed cut in Goods and Services Tax (GST), which is supposed to take place soon, homebuyers in the affordable housing segment will have nothing to rejoice about. The plan to slash GST from 12 percent to 5 percent will happen without extending the benefit of input tax credit (ITC) to builders. This is bound to spike the prices of projects for lower and middle-income groups much more than what they cost now. This move will also prove detrimental to the central government's housing for all policy buyers will have to bear the brunt of the hike in costs.
As of now, the affordable housing sector has a lower output tax rate of 8 percent along with the benefit of ITC.
For example, an apartment worth Rs 3,250 per square feet has Rs 260 per square feet as GST to be paid (at 8 percent of the overall cost). However, when the GST will be cut to 5 percent, the output tax will be Rs 163 per square feet. The builder is bound to add the input tax cost to the final cost burdening the buyer. Plus, there will be an additional burden of Rs 324 per square feet. All in all, there will be a hike of Rs 227 per square feet in the cost of the project.
According to tax consultants, the basic premise of GST, which is based on input tax credit, will become null and void.
Tax lawyer K Vaitheeswaran gave an example of the 2004 budget. During that time the then Union finance minister P Chidambaram had removed payment of excise duty for tractors. The aim was to help farmers however, this very move resulted in an increase in the cost of tractors as it made manufacturers ineligible for availing the Central Value Added Tax credit.
However, not all housing sectors will be affected negatively by the move. Builders and buyers of luxury homes in the big cities have every reason to rejoice. For example, for a home costing Rs 30,000 per square feet, the GST to be paid is Rs 3,600 per square feet. Once the GST is reduced to 5 percent, the tax will be cut down to Rs 1,500 per square feet. Since the margins are huge in this segment, the builder will be able to survive the input tax burden.