Another Building In Chembur's Tilak Nagar Catches Fire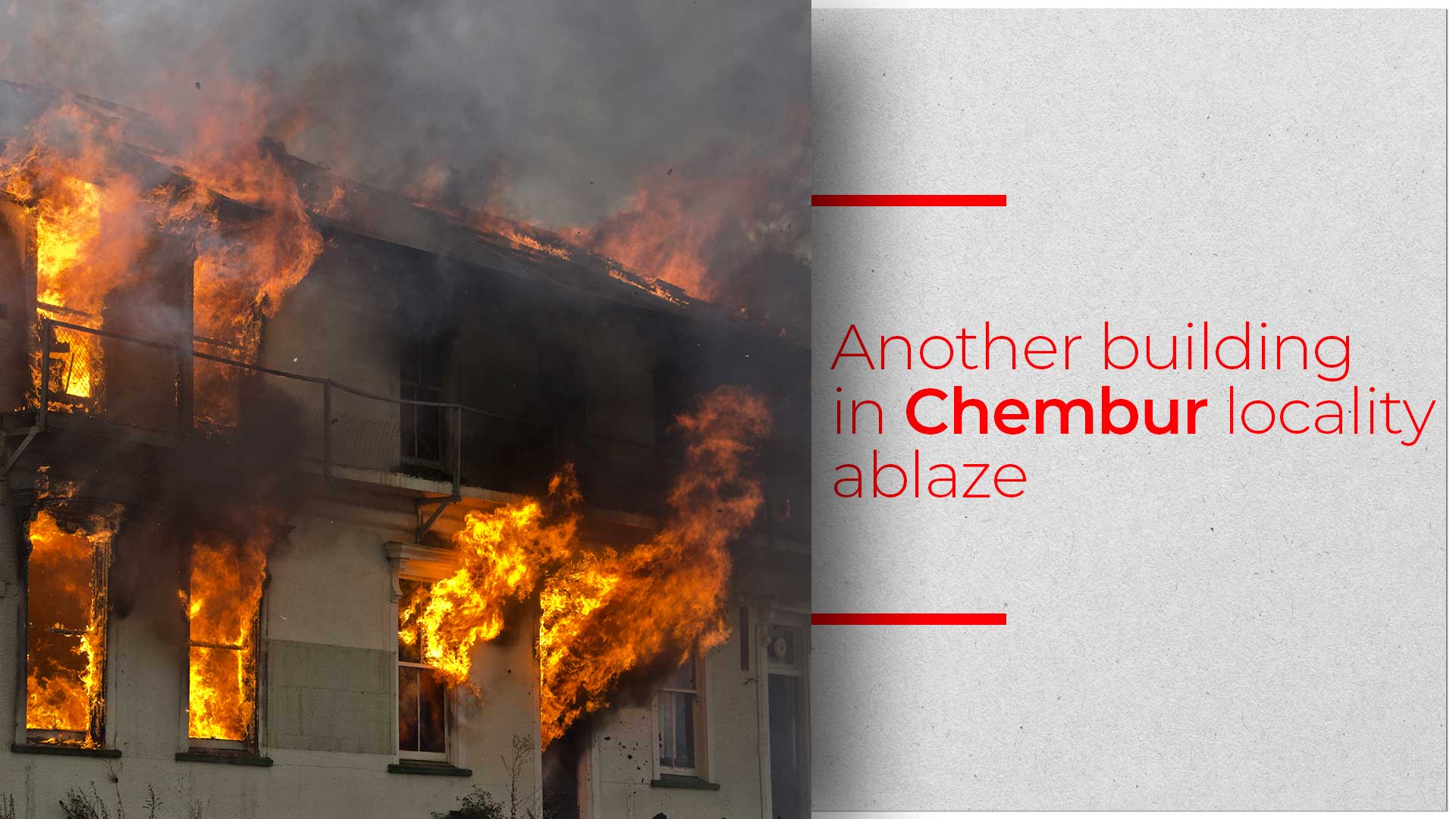 Building no 50 in Omkar Co-operative Society located in Chembur's Tilak Nagar caught fire
Just days after a fire had broken out at Sargam CHS in Chembur's Tilak Nagar area, yet another one was ablaze on Wednesday evening. This time, building number 50 of Omkar Co-operative Society caught fire at 6:15 pm. While no one has died, the multi-storey building, suffered lots of damage. The fire hazard started through a fridge in the apartment of M. Raja. It is situated on the second floor of Omkar Co-operative Society's A-wing.
The fire engulfed the apartment and even mattresses in the bedroom caught fire. The only person present inside was a senior citizen who ran out of the house in the nick of time. It took two fire engines to extinguish the massive blaze by 6:50 pm. The building has no provisions of fire safety at all. BMC officials from the M Westward could not confirm if it had the necessary permissions.
After a fire had broken out at Sargam CHS on December 29 last year, its residents had approached the Maharashtra Housing and Area Development Authority (MHADA) to carry out a fire audit of the city's building falling under the authority. The fire at the MHADA allotted building had proved fatal as five people expired due to it. Angry residents demanded justice and force the civic body's senior officials to carry out a detailed inquiry of the tragic incident and submit a report.
The report will be ready by next week but sources in the know have revealed details which can be quite damaging to the body's reputation. Major loopholes were found by MHADA authorities with regard to the building's administration. This has prompted it to carry out fire audits of every building on its layout. An official stated that the door to the emergency exit area of Sargam CHS was locked and its sprinklers were not in place.
Chief officer of the Mumbai Board Deepender Singh Khuswaha confirmed the news. Faulty buildings have a deadline of 30 days to make their premises fire safe under the fire brigade's No Objection Certificate (NOC) norms. Till they don't do this they won't get an Occupation Certificate.